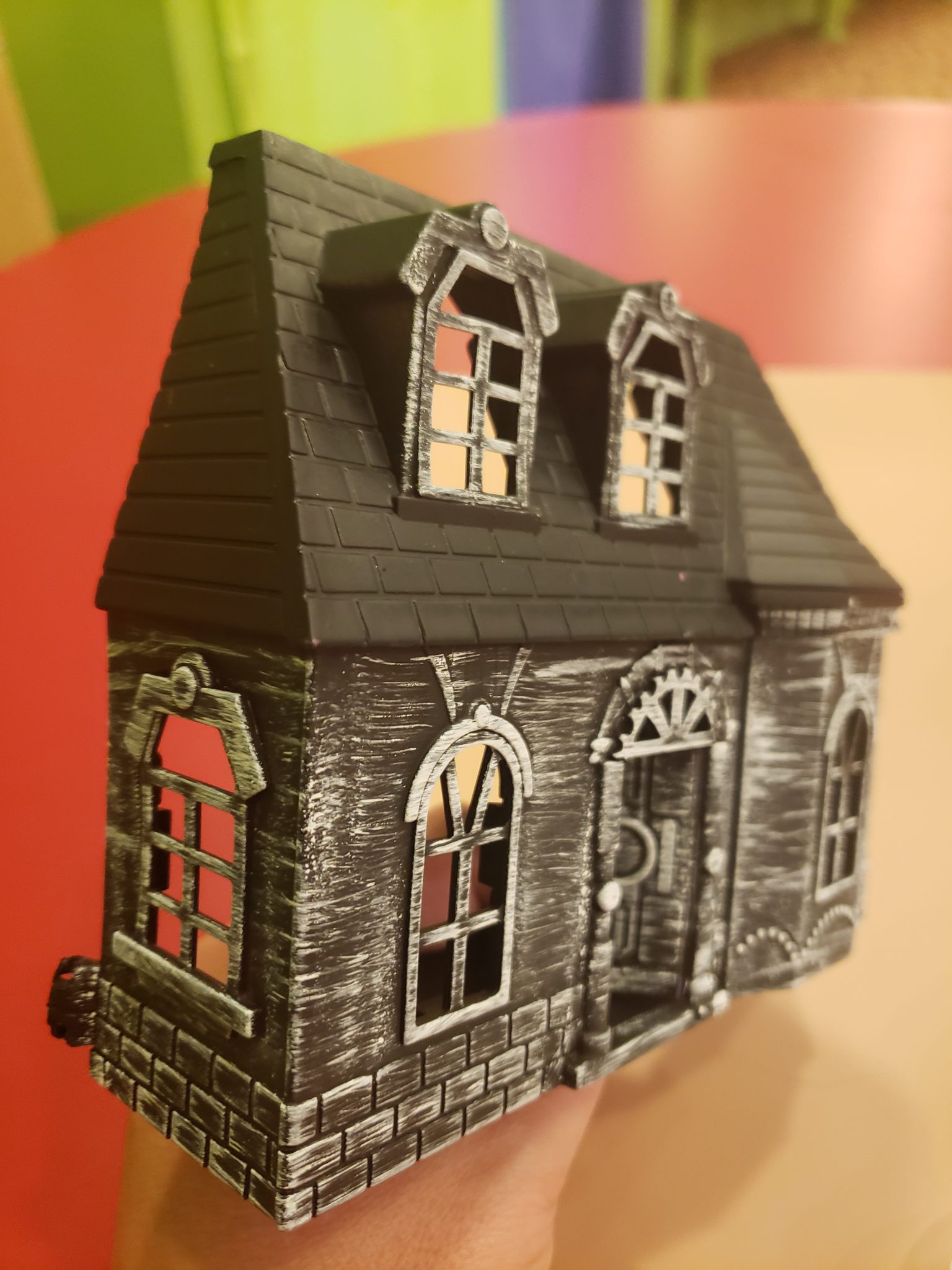 It's Spooky Season! What better way to celebrate than reading a creepy book and creating your own haunted house using an old dollhouse or a house from a Christmas village?
I started with a cheap dollhouse and painted it black. When it was dry, I used just a tiny bit of white paint to age the house. It's important not to have much paint on your brush and to keep your touch very light and moving in one direction. This step brings out the details and makes the house look weathered.
Now for the fun part! Personalize your haunted house however you want! Add cobwebs, suspicious stains, or cursed objects.  Clearly, my house has a mold problem, but the creepy ghost twins don't mind.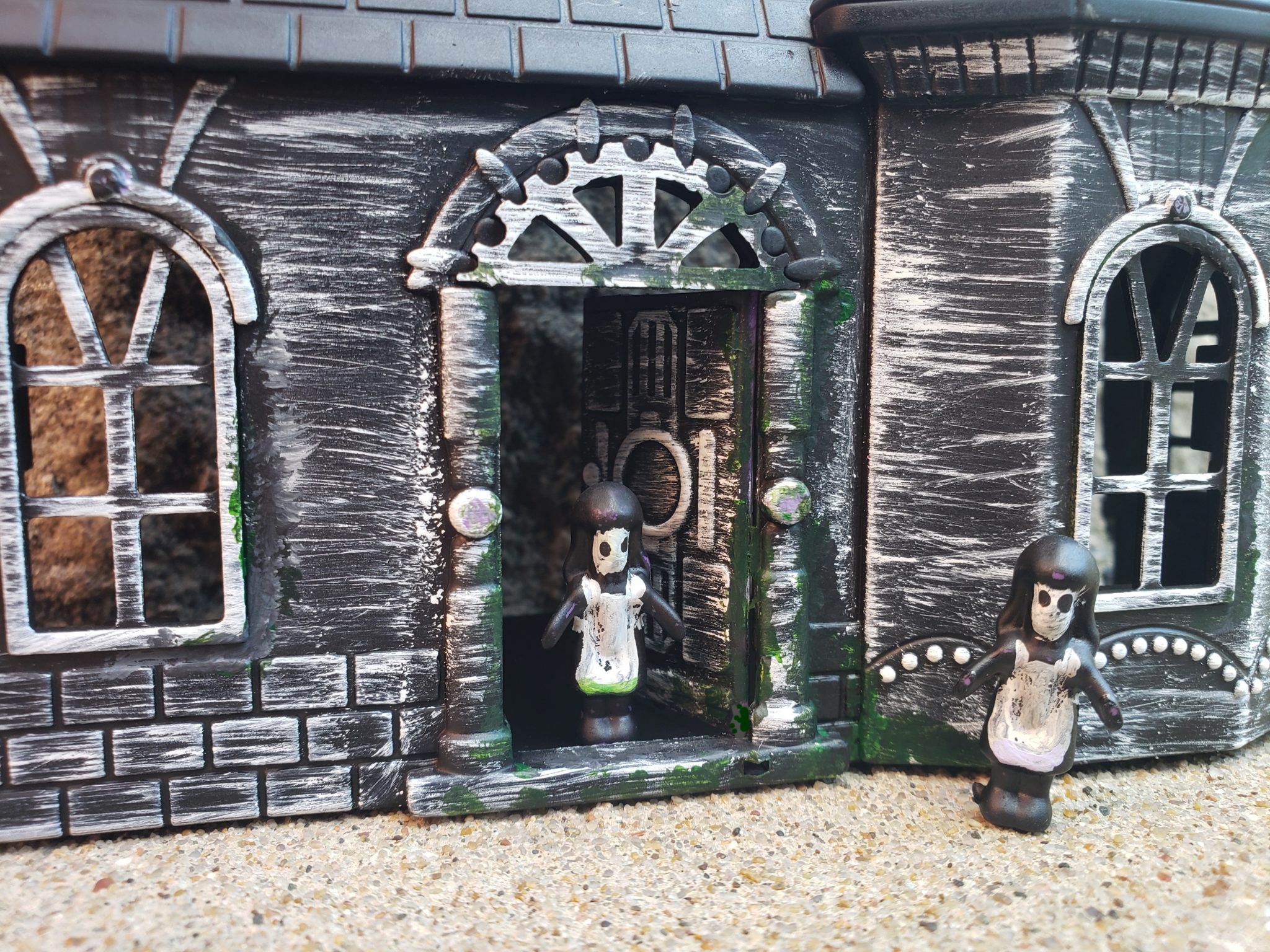 We have Haunted House Take and Make kits available beginning October 18th while supplies last.