The John Newbery Medal is an award given annually for the most distinguished contribution to American literature for children. This award is selected by a committee of librarians who pick the best of the best to be awarded the Newbery medal and several others to be named honorees. These librarians spend the year reading hundreds of books that were written within the last twelve months. Based on the reviews and recommendations of publishers and librarians, I created a list of books that might be on the short list for this prestigious achievement.
Read a few or all of them and then tune into the Youth Media Awards on Monday, January 27, 2020 (7 a.m. Central Time) to hear the official winner.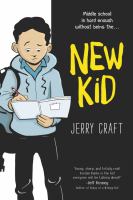 "New Kid" by Jerry Craft
Seventh grader Jordan Banks loves nothing more than drawing cartoons about his life. But instead of sending him to the art school of his dreams, his parents enroll him in a private school known for its academics, where Jordan is one of the few kids of color in his entire grade. As he makes the daily trip from his Washington Heights apartment to the upscale Riverdale Academy Day School, Jordan soon
finds himself torn between two worlds—and not really fitting into either one.
"Lalani of the Distant Sea" by Erin Entrada Kelly
Erin Kelly, author of the 2018 Newbery Award winner "Hello Universe," wrote another great book about twelve-year-old Lalani Sarita. Lalani takes on the impossible task of traveling to the legendary Mount Isa, towering on an island to the north. Generations of men and boys have died on the same quest; how can a timid young girl in a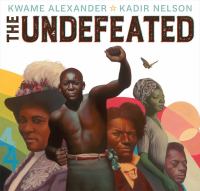 tiny boat survive the epic tests of the archipelago?
"The Undefeated" by Kwame Alexander
This picture book in verse was originally performed for ESPN's "The Undefeated." The poem is a love letter to black life in the United States. It highlights the unspeakable trauma of slavery, the faith and fire of the civil rights movement and the grit, passion and perseverance of some of the world's greatest heroes.