The sun is rising, the kids are stirring, the syrup is on the table and the griddle is hot. It's time to celebrate National Pancake Day (September 26)! Here at the library, we take our pancakes very seriously, and today we're going to show you a fun way to make them appetizingly educational. 
Step 1: Mix your favorite pancake batter, and put half the batter in a condiment squeeze bottle. Put the squeeze bottle of batter in the fridge to thicken, and then make yourself some regular ol' flap jacks. Learning is much more fun with a full belly (for big people and little people!) 
Step 2: Warm your pan to medium heat, and add a fresh coat of non-stick spray. The next steps can be done by the adult, or, if your child is old enough, they can make pancake art with very close supervision. Use your squeeze bottle to carefully make some basic shapes—circle, oval, square, heart, triangle. We recommend making the outline of the shape, and then squeezing in the center. Once bubbles begin to come to the surface, flip your shapes!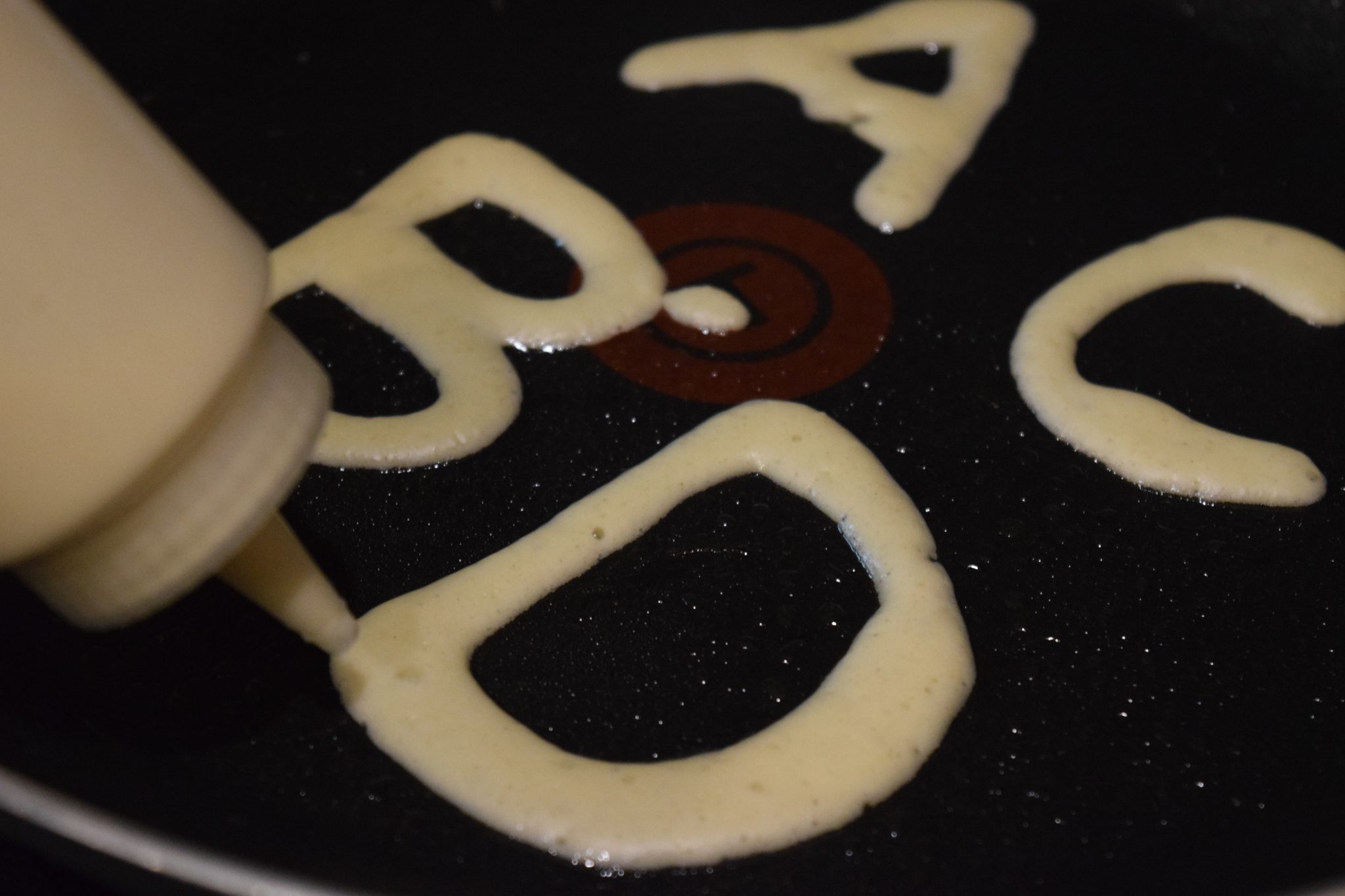 Step 3: Now that your little one is a shape chef, let them try their hand at letters. This takes a lot of fine motor control, and one must be gentle when flipping the letters, otherwise they can break. If your little one is too young to be near a hot pan, let them practice their letters on a plate while you make the hot stuff. You can spell your child's name in pancakes or practice the words on next week's spelling test!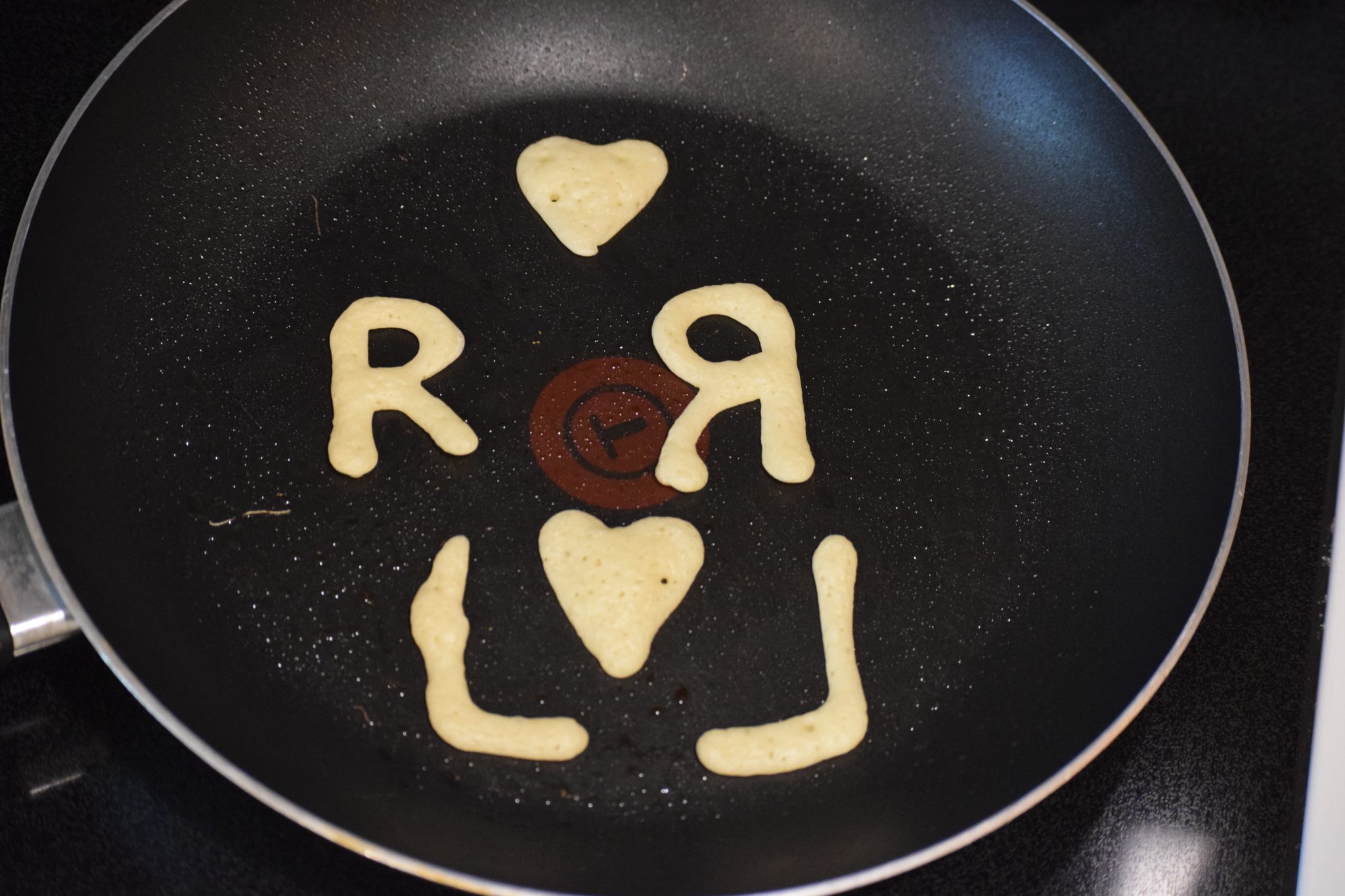 Pro tip: Technically, if you want all your letters to look the same, then you'll want to spell your directional letters backwards (e.g. B, C, D, E).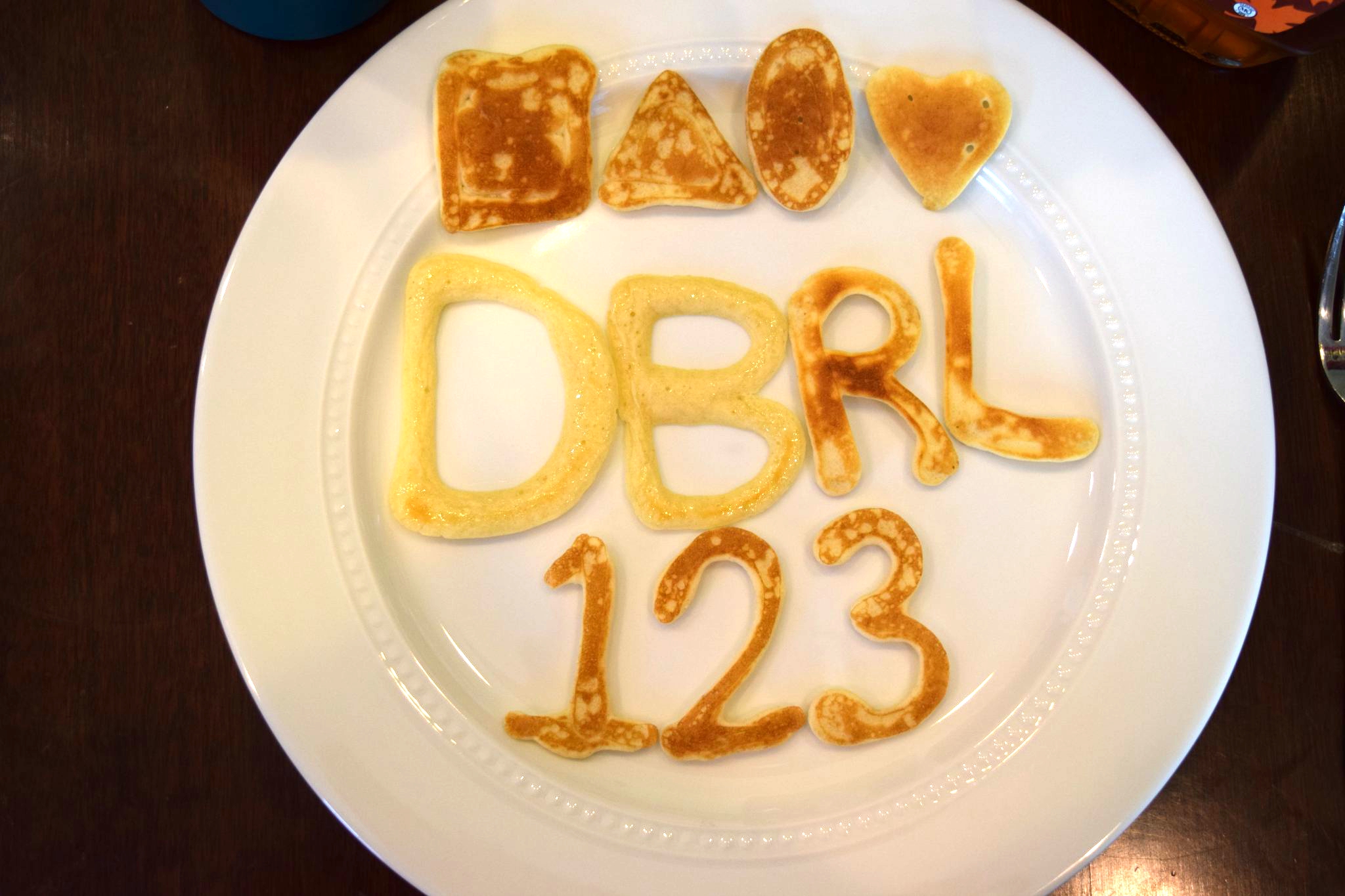 After a fantastic morning of hotcakes, whisk off to the library to pick up some of our favorite pancake stories!