Not only is spring officially here, but it finally feels like it as well. I love walking around my neighborhood and seeing all the flowers starting to bloom, including the always early daffodils. It's a joy to see the different color variations and sizes of daffodils. When I saw an idea to create paper daffodils using colored paper, craft sticks and cupcake liners, I had to give it a try.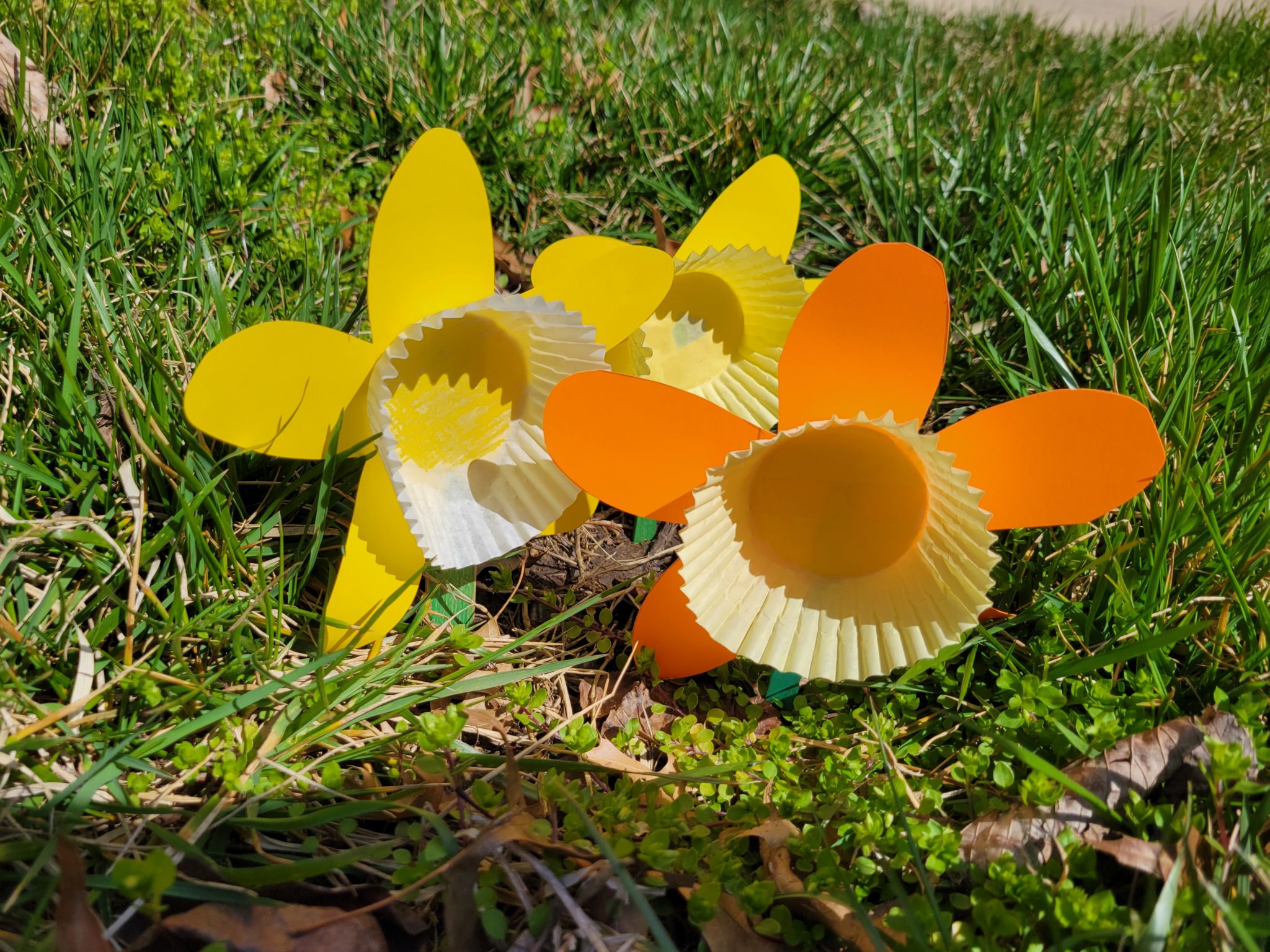 First, you will need several pieces of paper in the colors you want your flower petals to be. Daffodils can be all yellow, white and yellow or orange and yellow. I used yellow, orange and white paper. You will also need a cupcake liner for each flower. I found some yellow and white ones in my cabinet, so that is what I used. Finally, your flowers need a stem. You will create one with a craft stick and a green crayon or marker.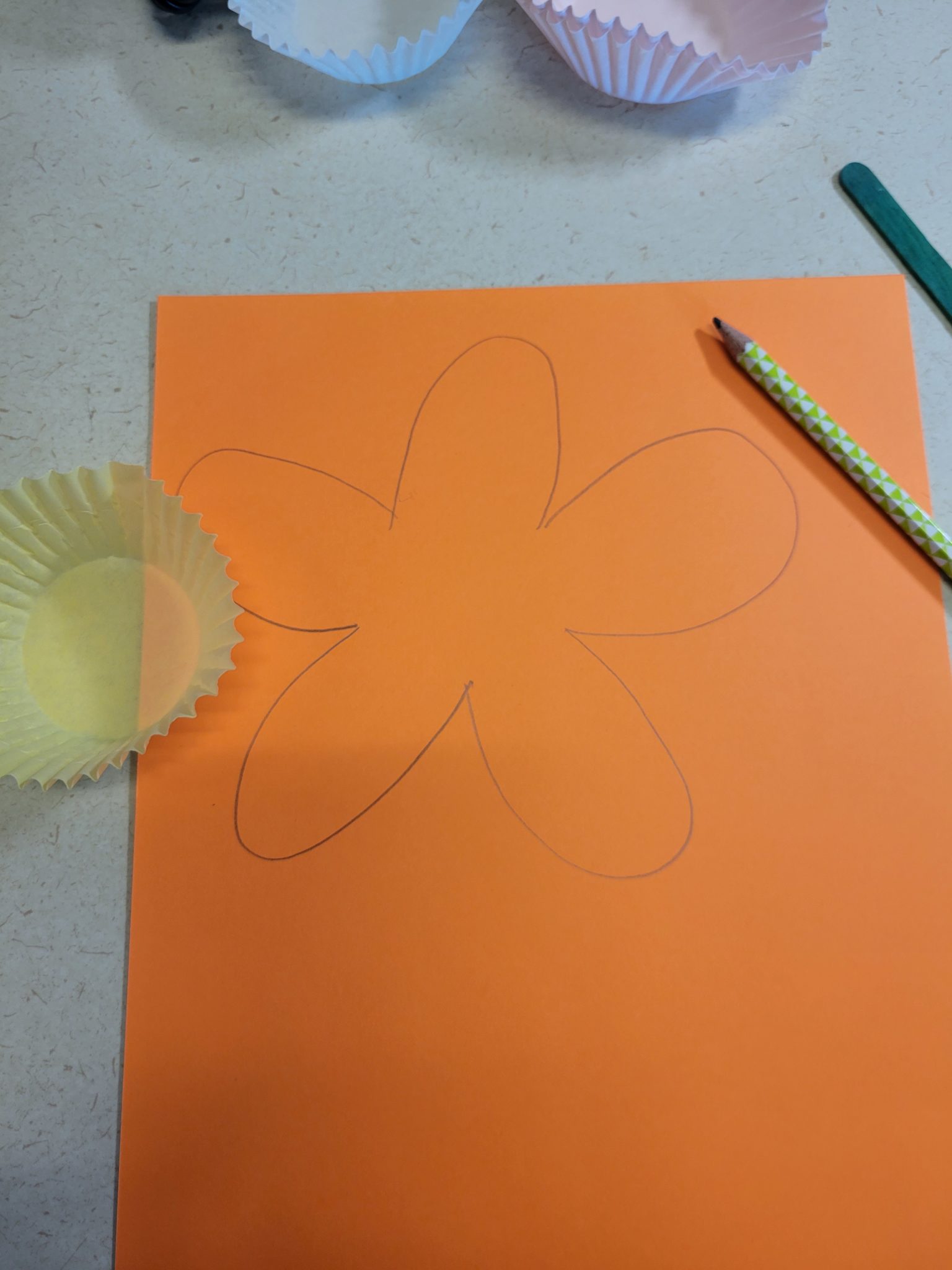 To create your flowers, start by drawing the petals. You want your flower shape to be large enough to hold the cupcake liner in the center and see the petals. Your flower shape will be a star, with rounded points, like a plump starfish.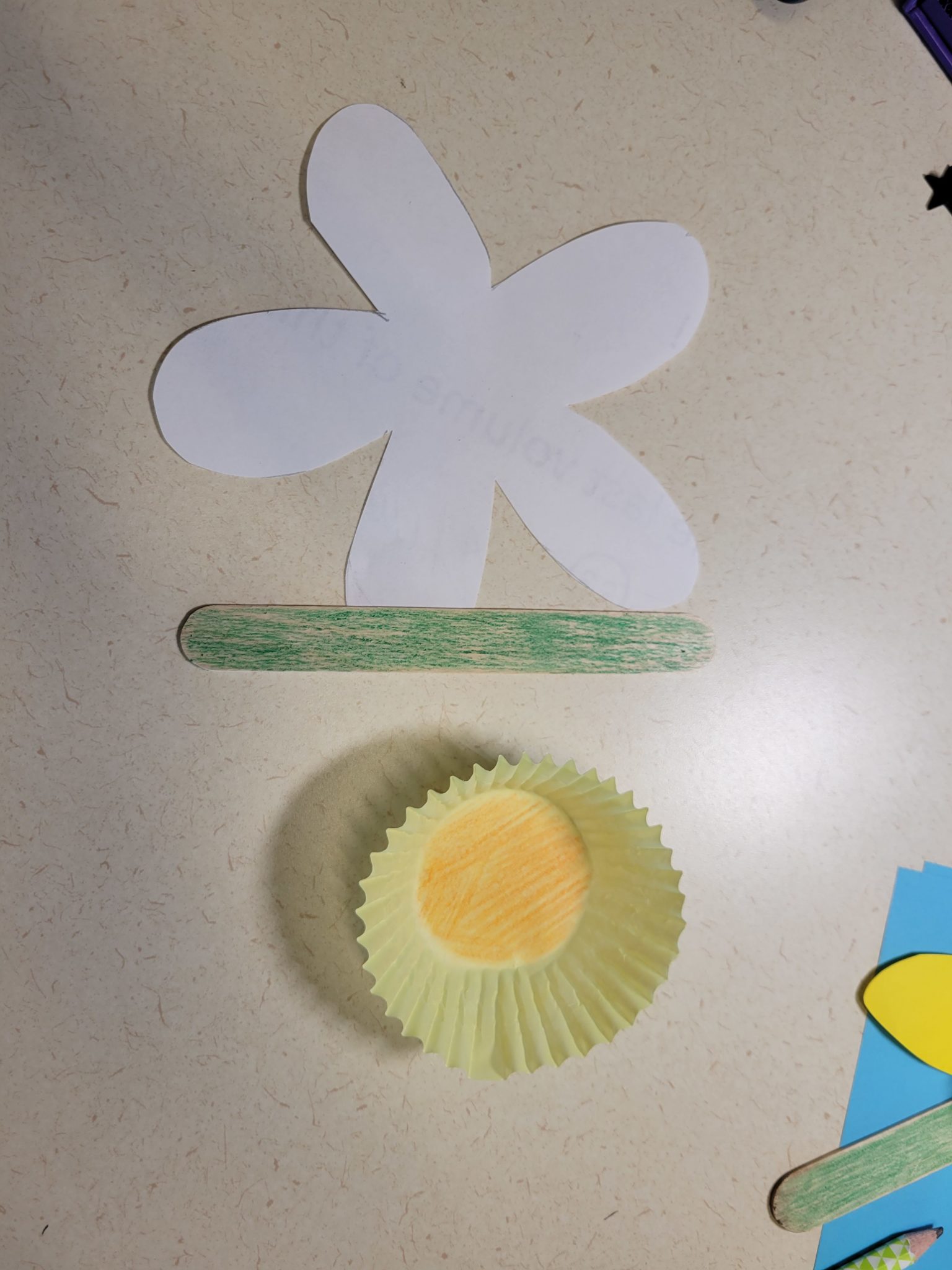 This next step is optional, but I found it really made the flowers look complete. Color the inside of your cupcake liner with a complementary color. Even when I used a yellow crayon on a yellow liner, it added more depth to the center of my flower. 
Attach your liner to the center of your flower shape using a little bit of glue or double-stick tape. 
Color a craft stick green with a crayon or marker and glue it to the back of your flower. If you are feeling really creative, you can try using other items, such as a green straw or a chopstick.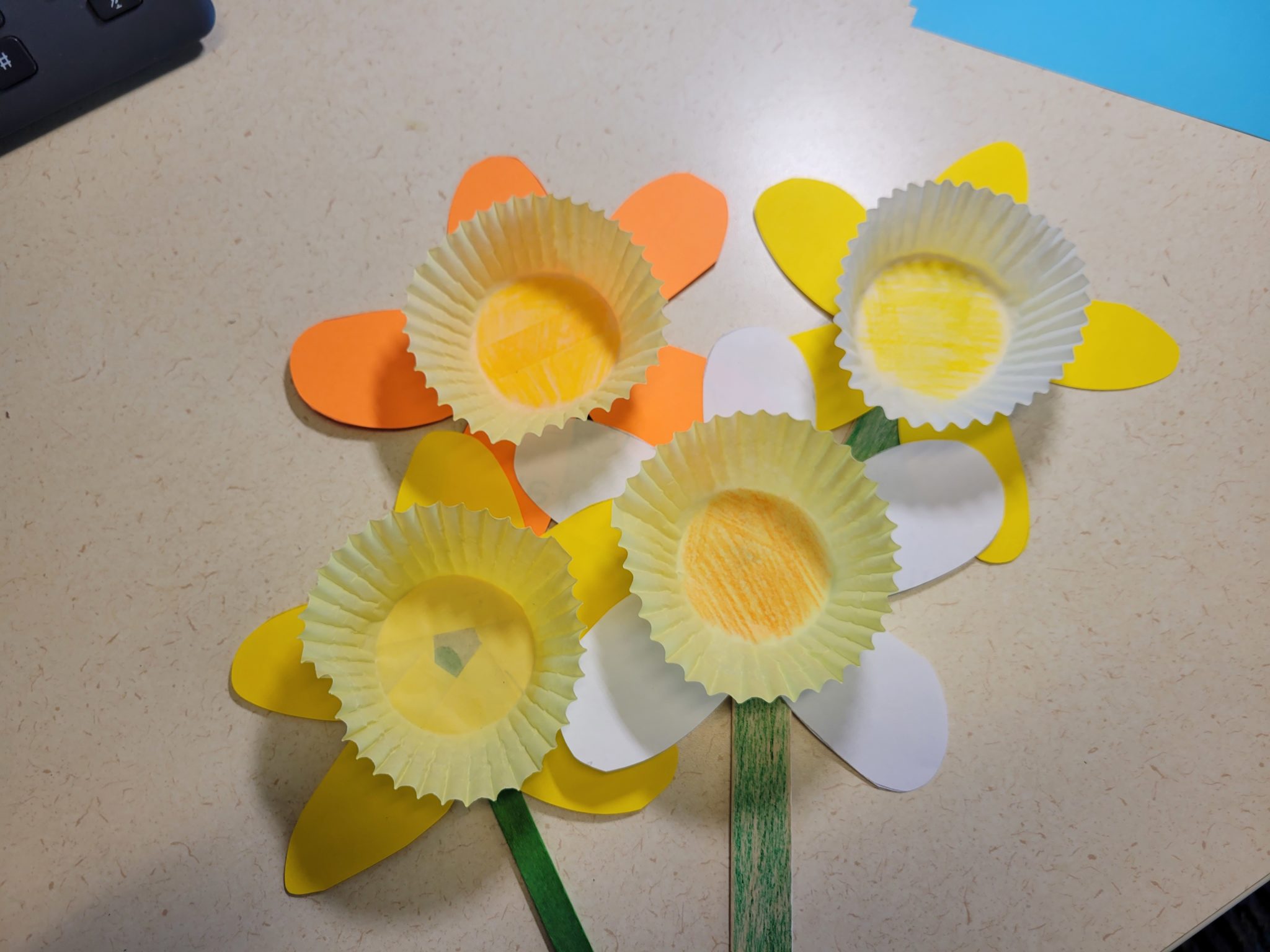 Now you have an adorable paper daffodil! Try different color combinations to create a colorful spring bouquet.