A new year brings with it a swirl of emotions, in keeping with the month of January's namesake, the Roman god Janus, who symbolizes both entrances and exits, passageways and transitions. There's excitement and perhaps a little trepidation in welcoming the glitz and glamor of the new, as well as the bittersweet pang of nostalgia "as the Old Year becomes past tense," as poet Bobbi Katz writes in her poem "New Year's Eve: A 21st Century Ball Drop."
To help sort through the variety of feelings you and your family might be navigating this time of year—feelings of reflection, celebration, resolution, affirmation, gratitude, growing pains, grief, commemoration, heartache, hope and more—here is a list of poetry books and anthologies to get you through. May you find a poem or two in the books below to share as you encounter both the old and the new shapes of 2022!
---
"Every Month Is a New Year" by Marilyn Singer & illustrated by Susan L. Roth
---
Though the modern Gregorian calendar marks the beginning of each year on January 1st, in many places and cultural traditions around the world the year and its beginning is marked differently. For example, in 2022 the Chinese New Year begins on February 1st and the Jewish New Year begins at sunset on September 25th. In "Every Month Is A New Year," Marilyn Singer provides 16 poems that detail and illustrate the variety of new year's celebrations and traditions that happen across the year and at least once every month. Each poem is paired with a vibrant and tactile collage illustration by Susan L. Roth, and the entire book is arranged to mirror the format of a calendar. This a fantastic book to begin the year learning about other important and vital traditions as well as reflecting on your own family's customs.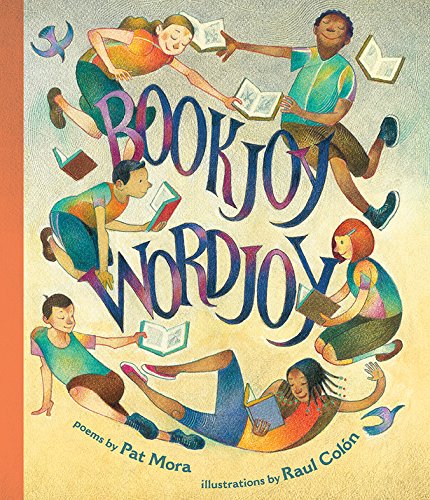 "Bookjoy, Wordjoy" by Pat Mora & illustrated by Raul Colón
"This book is my present to you about bookjoy, the fun of reading, and about wordjoy, the fun of listening to words, combining words and playing with words—the fun of writing," writes author Pat Mora in her welcoming note to readers and performers of this marvelous collection. This is a great book to read aloud for phonics and literacy support, as it encourages a kinetic, physical and playful relationship with language learning and reading. Two of my favorite poems have to be "Library Magic" and "Jazzy Duet / Dueto de jazz." As its title indicates, "Jazzy Duet / Dueto de jazz" is written in both English and Spanish and creates a supremely musical call-and-response piece, while "Library Magic" aptly describes the library as "a treasure house that's free" and invites you to "[o]pen the magic door . . . [b]e a reader. Explore galore."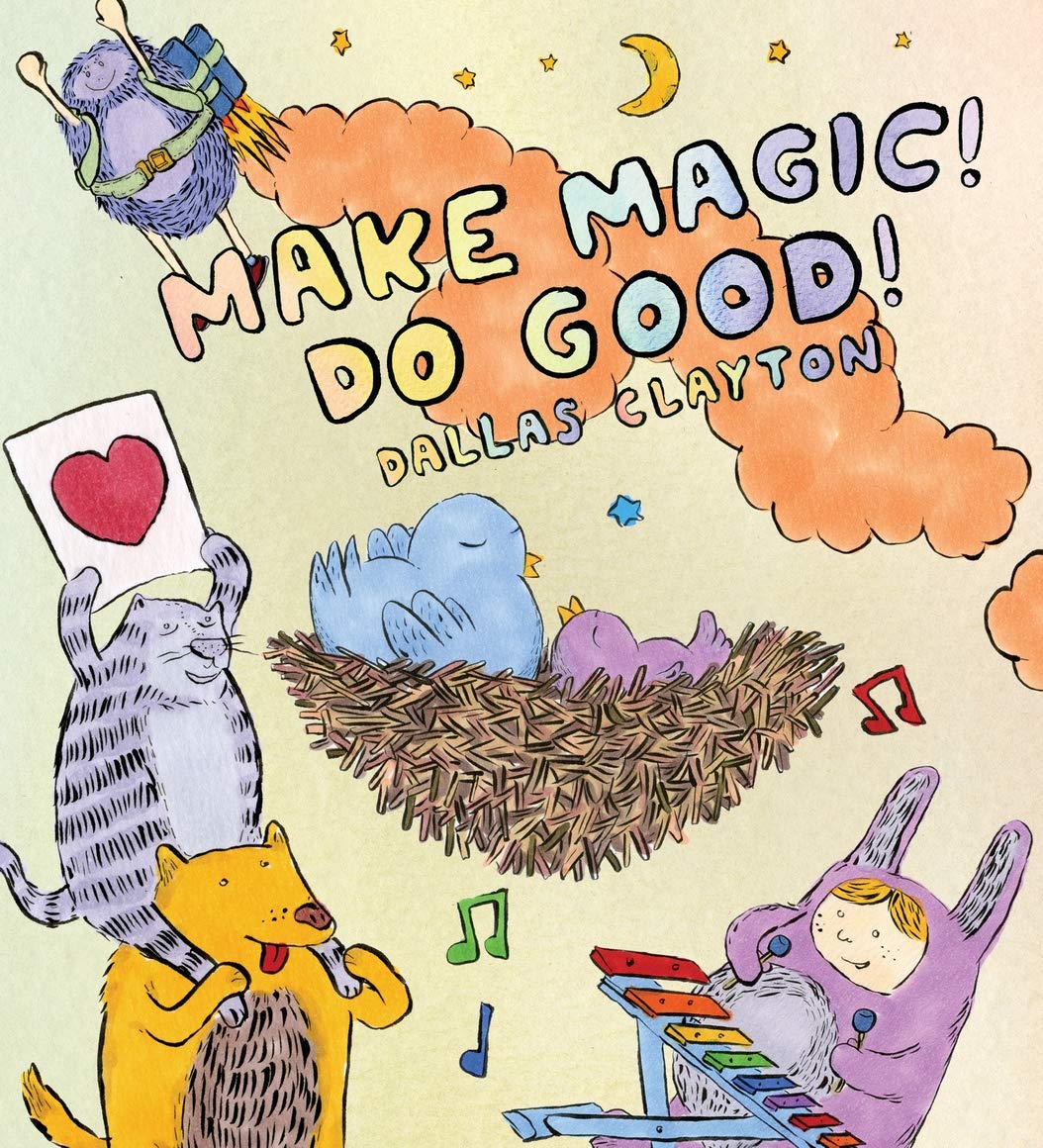 "Make Magic! Do Good!" by Dallas Clayton
If you want to add even more library magic to your reading list, search no further than Dallas Clayton's "Make Magic! Do Good!" Full to the brim with whimsy and color, this book follows in the silly, insightful footsteps of beloved children's poet Shel Silverstein and offers a lot of wholesome and heart-warming advice on how to move through the world and shift your perspective, making magic, doing good and living kindly and vibrantly.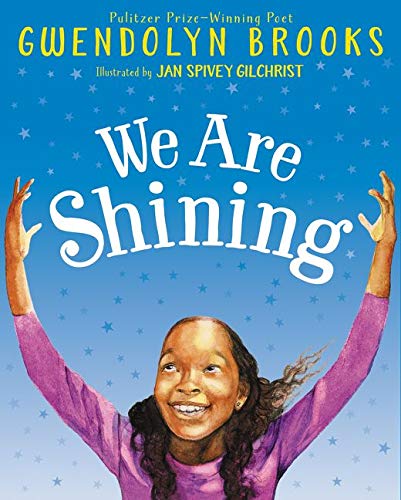 "We Are Shining" by Gwendolyn Brooks & illustrated by Jan Spivey Gilchrist
Find your next daily affirmation or mantra-in-the-mirror in "We Are Shining," an effusive and poignant picturebook poem that asserts the rights and agency of children throughout the world. The words of the poem were originally published as "A Little Girl's Poem" by author Gwendolyn Brooks in 1983 and have been re-released in this 2017 volume with Jan Spivey Gilchrist's dynamic pen and watercolor illustrations to commemorate Brooks' 100th birthday.
"Life Doesn't Frighten Me" poem by Maya Angelou & paintings by Jean-Michel Basquiat
(edited by Sara Jane Boyers)
In this inventive book, editor Sara Jane Boyers pairs Maya Angelou's words with artist Jean-Michel Basquiat's paintings to create an evocative and illuminating example of ekphrasis, where one work of art inspires or enhances the creation of another kind. Though Angelou and Basquiat each created their writings and paintings separately, the images and words of "Life Doesn't Frighten Me" respond to one another so richly and attentively. Read this book to experience this gorgeous artistic interplay, as well as for the swagger, confidence, and tender vulnerability explored through the themes of fear and fearlessness.
---
Interested in a topical read? Check out the following themed collections of poetry:
Wanting a longer, more comprehensive read? Check out the following larger anthologies of poetry: