It is so hot outside! One of the best ways to get out of the house and stay cool at the same time is to take a dip in a swimming pool. So, whether you prefer splashing and diving with your friends at the public pool or sitting in a kiddie pool in your backyard, the library has some great books that will help you celebrate this cool summer tradition:
---
It's a hot day, and Brownie and her cat, Pearl, are ready to take a dip in Cynthia Rylant's appropriately titled, "Brownie & Pearl Take a Dip." Brownie has a small pool in her backyard, so she grabs her towel and sunglasses and then giggles and giggles as her adorable cat tries out the water and decides she doesn't much like getting wet. Similarly, Charlie and his pet dragon decide to take a trip to the public pool in Lauren H. Kerstein's "Rosie the Dragon and Charlie Make Waves," but can Charlie keep Rosie's attention focused on the rules of the pool so that she can play well with the other kids? And in "Splashdance," by Liz Starin, Ursula, a bear, and her human water ballet partner Ricardo are busy training for a competition with a million-dollar prize, but when a new rule at the community pool says that bears can't swim there anymore, and Ursula is cut from the competition, they have to find a way to make sure that everyone is welcome at the pool once and for all.
---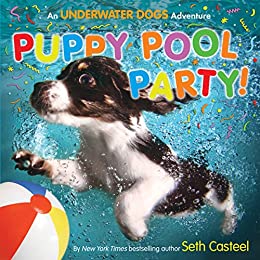 On the very silly side, we have "Don't Splash the Sasquatch!" by Kent Redeker, in which our protagonist, Señor Sasquatch, wants to relax beside lifeguard Mr. Blobule's pool without getting wet, but is thoroughly splashed by the other guests, who then pitch in to dry his "squizzilefied" fur. And "Puppy Pool Party!" is a super-cute book from author and photographer Seth Casteel packed with dozens of pups paddling, diving and playing in a big backyard pool!
---
For those who might be a little nervous about swimming, or who haven't learned how to yet, we have "Saturday is Swimming Day," by Hyewon Yum, about a young girl who, with the help of a kind and patient swim instructor, gets over her anxiety about getting in the water, and "Can I Tell You a Secret?" by Anna Kang, about a cute little frog who secretly doesn't know how to swim.
---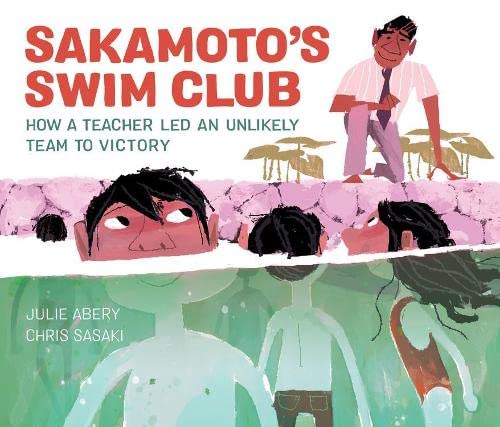 And for those who prefer nonfiction, we have "Sakamoto's Swim Club," by Julie Abery — the true story of schoolteacher Soichi Sakamoto, who notices a group of children cooling off in the irrigation ditches of Hawaii's sugar plantations and decides to form a swim club. And to everyone's surprise, one of the club's swimmers ended up winning a gold medal at the 1948 Summer Olympics!
---
Stay cool, and happy swimming!