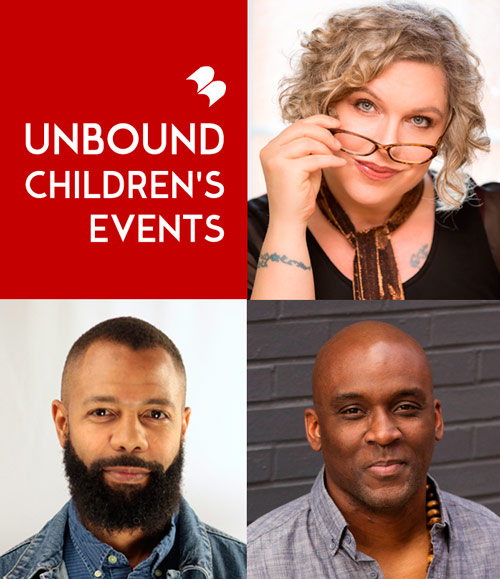 The Unbound Book Festival will return to downtown Columbia for its fourth year! The children's venue has been generously funded in part by the Friends of the Columbia Public Library. Join us on Saturday, April 20 at the Warehouse Theatre on Stephens College's campus as we celebrate some of today's best and brightest children's authors. 
Download a complete schedule of Unbound children's events and a campus map. This festival is FREE and open to all lovers of children's literature, no matter your age!
9:30 a.m.
The Singing Princesses
Sing along with princesses Elsa, Anna, Cinderella and Belle. The princesses are part of the TRYPS Children's Theatre Institute at Stephens College.
10 a.m.
Karma Wilson
With over 30 titles published, including the beloved "Bear Snores On," Karma Wilson's picture books bring humor and joy to audiences of all ages. Her books have been translated into multiple languages and have received numerous state and national awards. In fact, Karma has been nominated for the Missouri Building Block Award seven times!
11 a.m.
Javaka Steptoe
Javaka Steptoe won the 2017 Caldecott Medal and the Américas Award for Children's and Young Adult Literature for his stunning picture book, "Radiant Child." This author/illustrator is also a two-time recipient of the Coretta Scott King Book Award.
12 p.m.
Derrick Barnes
Derrick Barnes hails from Kansas City and has found major success with his book, "Crown: An Ode to the Fresh Cut." In 2018, this title received two Ezra Jack Keats book awards, two Coretta Scott King Honors, a Newbery Honor, a Caldecott Honor and the highly selective Kirkus Prize for Young Readers.