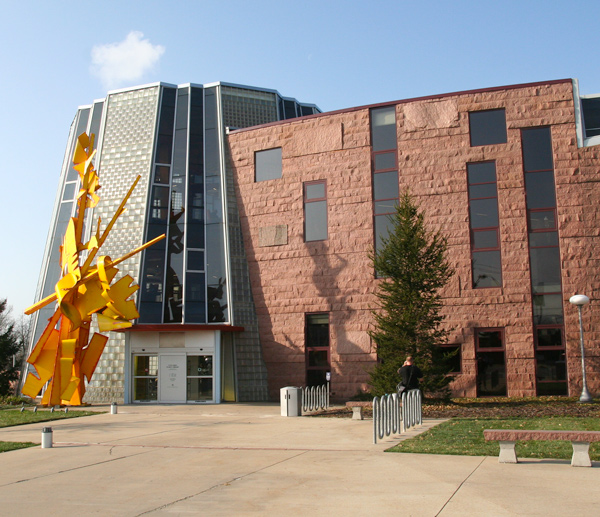 The Library of Ashurbanipal in Iraq, the first library that historians know of, was established in the seventh century BC and contained over 30,000 clay tablets in various languages plus many more volumes lost to history. The first free, tax-supported library in the U.S. opened in Peterborough, New Hampshire in 1833. Columbia, Missouri voters first passed a tax levy to support their public library in 1922.
Fortunately, how books are made has changed dramatically over the centuries, and you don't have to lug home a clay tablet to borrow a library book! Today, most library patrons still primarily check out printed books, though a measurable shift to eBooks took place during the pandemic in Boone and Callaway Counties.
To improve their services, libraries, along with the rest of society, have embraced evolving technologies over the last century.
If a time machine took us back to 1922, we could visit the Columbia Public Library, but we would miss the view from the Quiet Reading Room on the third floor and the convenience of the self-check stations in the current building. We would also miss our digital devices that connect us to the online library catalog, streaming Kanopy movies and all of the other things you love to do through the library's website.
The library has always connected our communities to the world of information and ideas, and will continue to do so over the next 100 years. How? Time will tell.
1920s
The telephone reference service began when the library installed its first telephone in 1927.
1940s
On Saturday mornings, children gathered in the library's Music Box to listen to recordings of children's books read aloud as well as children's music recordings.
1950s
Patrons could borrow records, filmstrips and 16 mm films from the library.
1960s
The first automatic book-charging machine was installed, a new technology that accelerated the check-out process.
1970s
Videography classes were offered to the public.
1980s
The library installed its first public computer.
1990s
The patron access online catalog went live and the library became a charter member of COIN (Columbia Online Information Network), the first free-net in Missouri. COIN provided free dial-up internet access and electronic mail (e-mail) to households across the state.
2000s
Both eBooks and downloadable audiobooks were added to the collection, accessible through the library's website. The library set up its first social media account, on Twitter.
2010s
Streaming movies, TV shows, music and audiobooks became available through the library's website. The library began teaching STEAM classes to kids.
2020s
Live online programs over Zoom replaced in-person library events during the COVID-19 pandemic. RFID (radio frequency identification technology) was introduced to speed up the check-in and check-out process.

Curious to learn more about the Columbia Public Library over the years? Explore a timeline of Columbia Public Library history here.