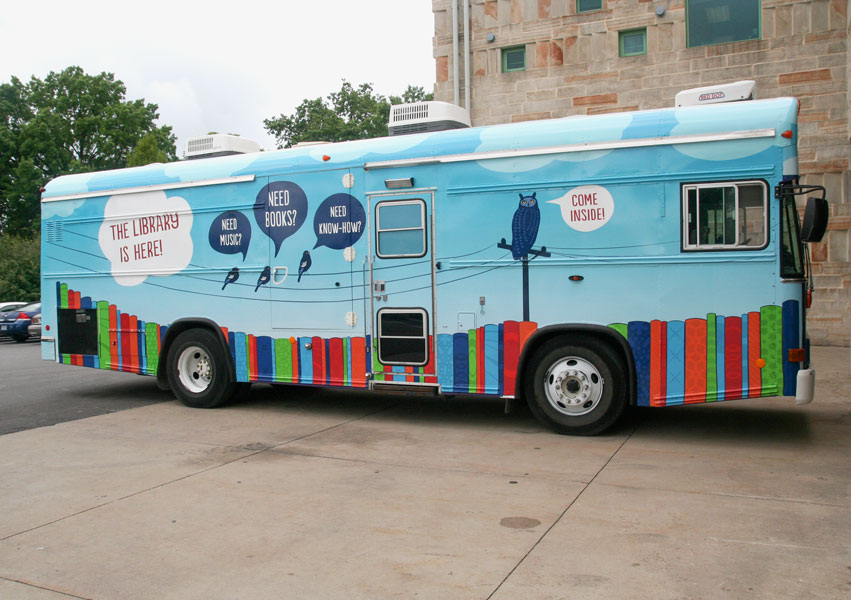 The big bookmobile will be making two new stops in the Columbia area beginning Wednesday, May 15. From 11 a.m.-2 p.m., the bookmobile will be parked off Grindstone in the Kohl's parking lot, 1010 E Green Meadows Road. Later in the day, the bookmobile will travel north of I-70 to the north location of Moser's Foods at 4840 Rangeline Street and be there from 3:30-6:30 p.m. During the six-month trial period, the bookmobile will visit these locations on the first and third Wednesdays of every month.
"When the bookmobile became available on Wednesdays, during the time it used to visit Holts Summit, we looked for underserved populations in our service area," said Abbey Rimel, the outreach manager at the Daniel Boone Regional Library. "The larger the Columbia metro area becomes, the harder it is for people to make a quick run to the library. So, it makes sense to serve Columbia residents who live and work outside the immediate vicinity of our downtown location." The new Holts Summit Public Library that opened in early March replaced the bookmobile stops in that community.
The library invites feedback from the public about the new locations and times. Comments can be directed to Abbey at arimel@dbrl.org or (573) 443-3161.
The bookmobile carries books, movies and music CDs that you can borrow. You can sign up for a library card when you visit the bookmobile. There is no cost to get a card or to check out items.
The Daniel Boone Regional Library serves Boone and Callaway Counties with library locations in Ashland, Columbia, Holts Summit and Fulton, as well as bookmobiles that travel to other county areas.