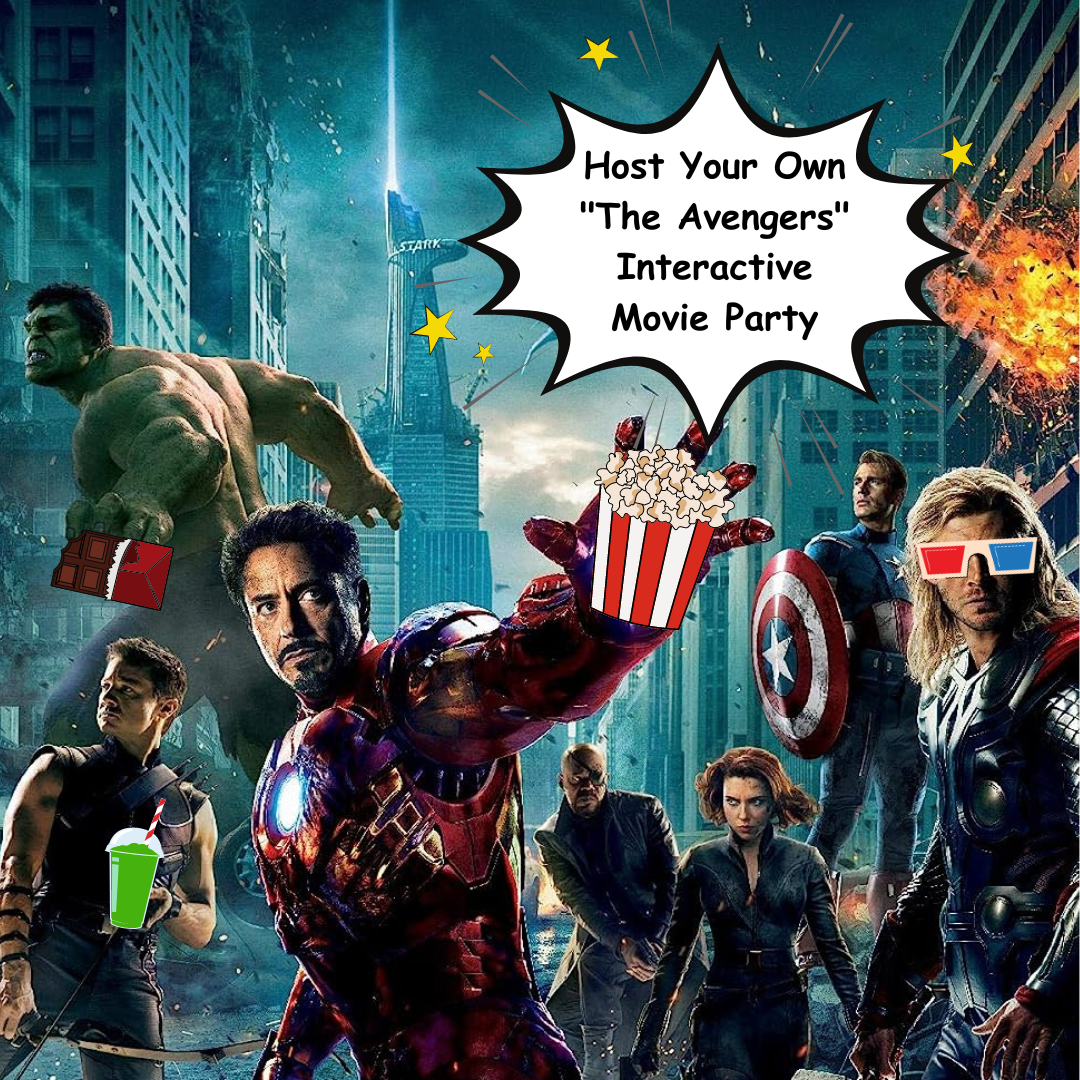 Watching movies is one of my favorite pastimes, but it's even better when you can do it with friends! Better still is when you get so immersed in the movie that it feels like you are actually there. Hosting an interactive watch party is the best way to feel like you are IN the movie! Below we've included actions, printables and snack ideas so you can assemble your crew and watch along. Don't have a printer at home? Don't worry! Come to any of our buildings and we can help you print everything you need.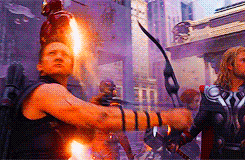 Instructions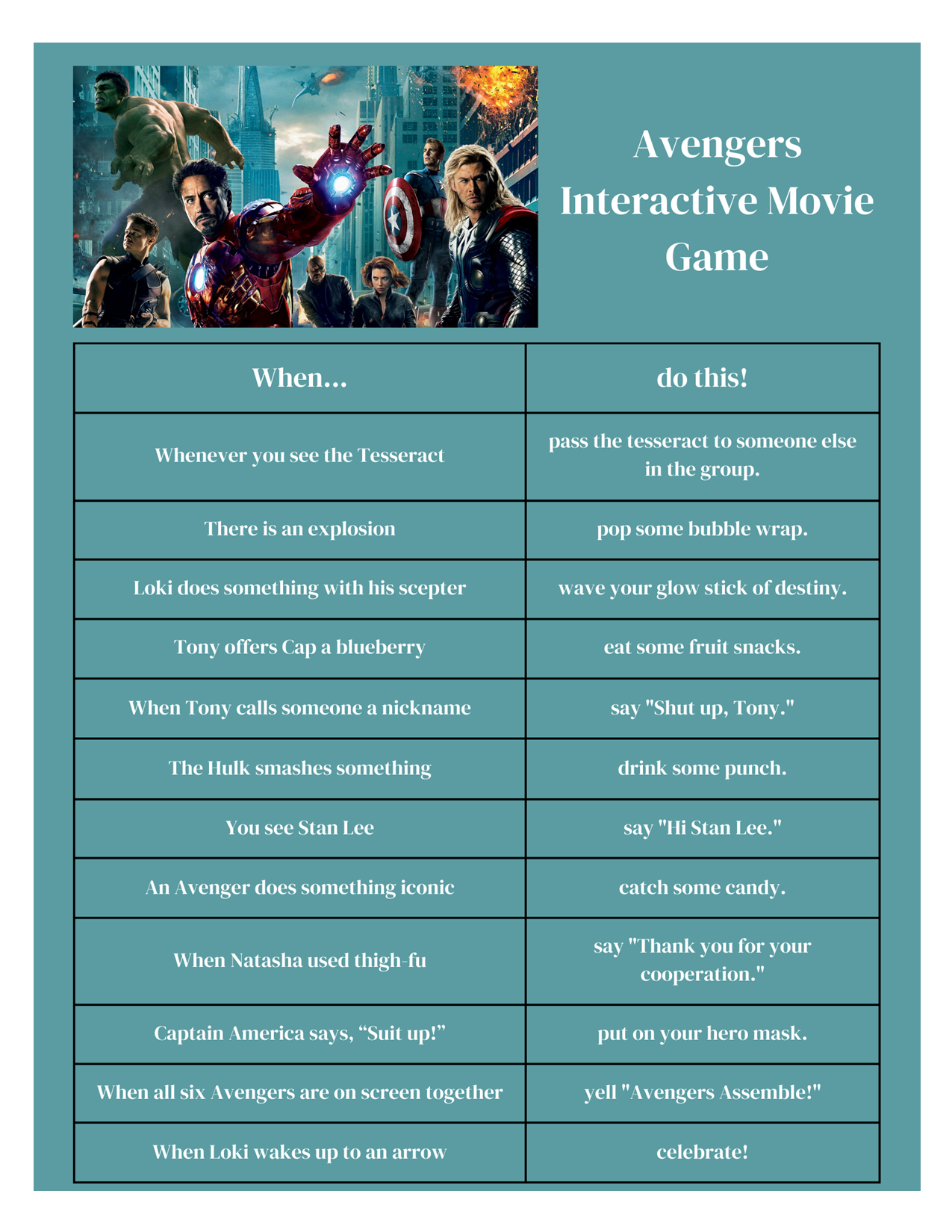 Props
Snacks
Blueberries – The scene where Tony Stark (Robert Downey Jr.) offers Captain America (Chris Evans) a blueberry was improvised because Rober Downey Jr. would hide snacks on set during long filming days, so they just left it in.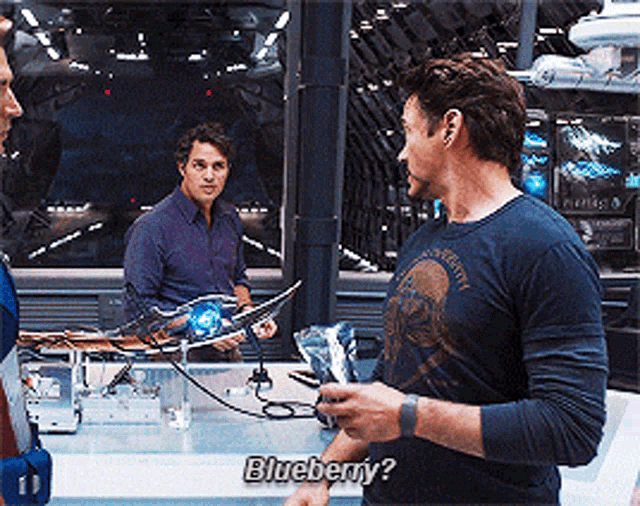 Spider Bites
Use the icing to draw two triangles on the Oreos to make the Black Widow symbol.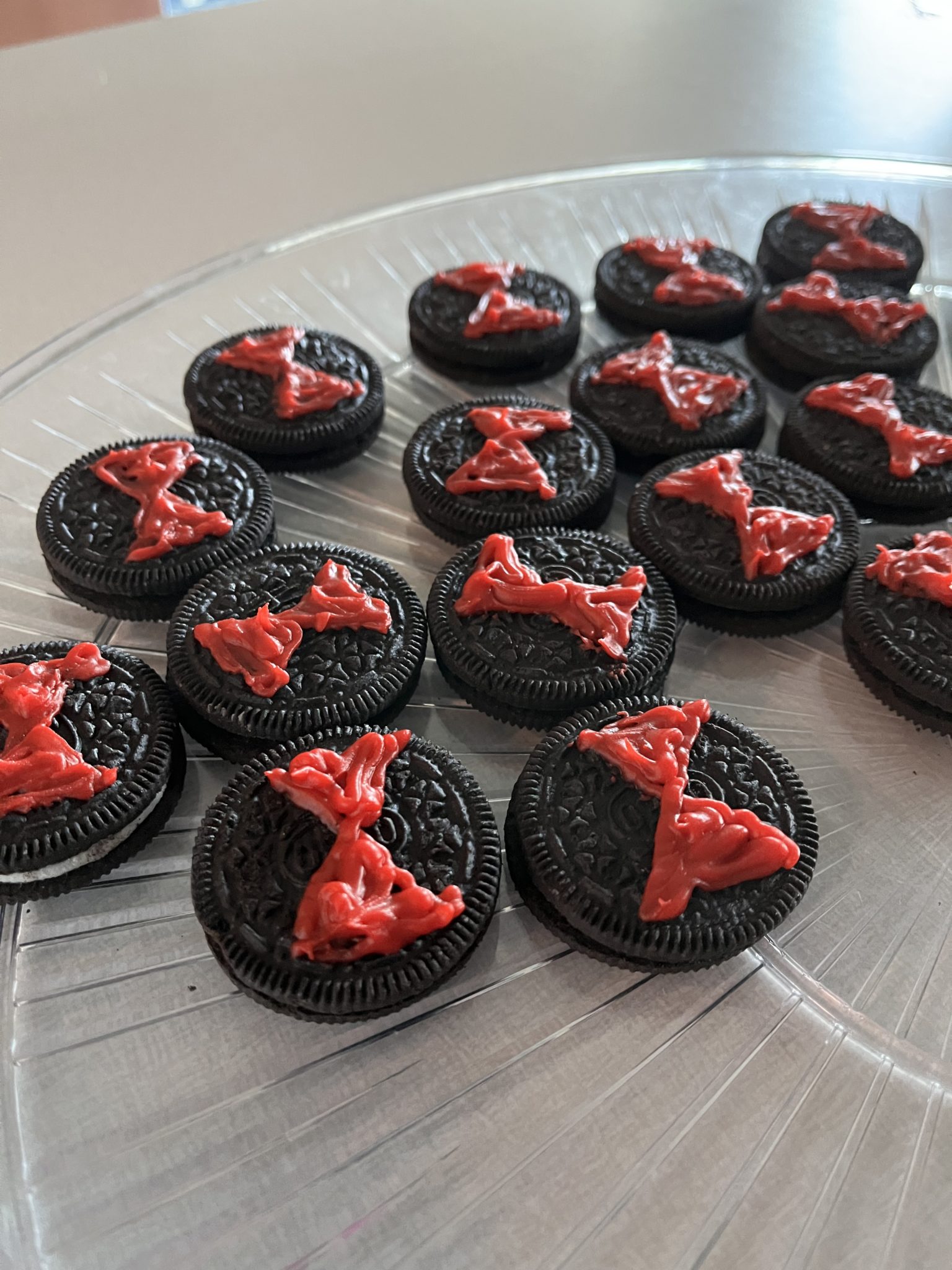 Hulk Punch
Two lemon lime concentrate
2 cups sugar
One 46-ounce can of pineapple juice
12 ounces frozen lemonade concentrate, thawed
32 ounces Ginger Ale or Sprite
4-8 drops of green food coloring
Add everything together in a large bowl and stir! Add ice cubes to chill.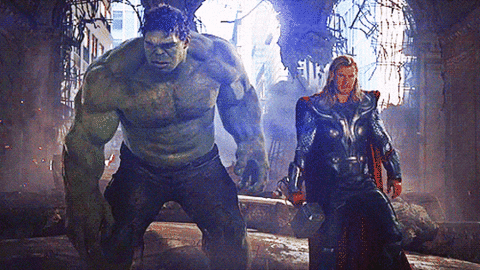 Captain America Crunch
Popcorn
M&M (red, white, and blue)
Pretzels
Set ingredients out and let people build their own mix.