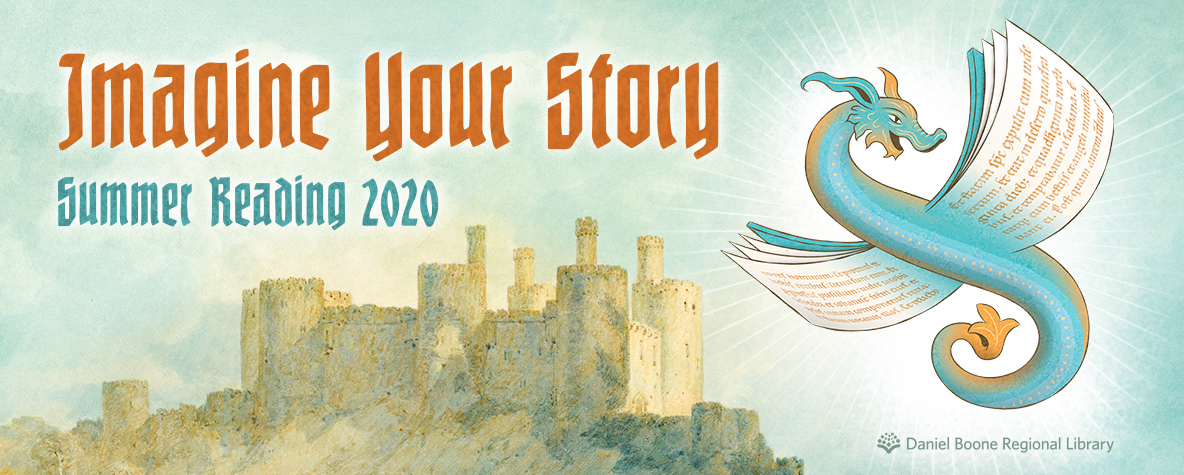 The Daniel Boone Regional Library is challenging youth ages 12-18 to read for 15 hours, share three book reviews and do seven fun, library-related activities. Complete this Summer Reading challenge, and beginning August 1, you'll receive a free book. You'll also be entered into a drawing for an Amazon Fire Tablet.
Due to social distancing, we will not have Summer Reading sign-up in person at the libraries or on the bookmobile. If you cannot sign up online, call your library for assistance over the phone.
Reading and activity trackers are available to download below. You can also request printed Summer Reading materials at your library, at a bookmobile stop or via curbside pickup.
Teen Activity Trackers: Color | Black & White | Fillable PDF