The fate of displaced children is the central concern of many books published in the past few years. The practice of adoption, as we think of it today, with background checks and safeguards, has not always been the standard. In 1853, distressed by the number of street children he encountered in New York, Charles Loring Brace founded the Children's Aid Society. From 1854 to 1929, the program put homeless children on "orphan trains" headed west for placement with families across the country. Though the intention was good, there was little investigation of adoptive households. Some children landed with nurturing parents, but others were used only as free labor for farms or sweatshops.
Christina Baker Kline addresses the plight of these children in her novel "Orphan Train." The narrative interweaves two timelines and character stories. Molly, a teenager in foster care, is working off community service hours by helping the elderly Vivian get her house and attic in order, sorting through a lifetime of possessions. While they discuss the history of the keepsakes, Vivian tells of her childhood experiences as an Irish immigrant and orphan train rider.
"A Long Way Home" by Saroo Brierley is
the true story of a different sort of train journey. At age five, Saroo became separated from his brother in a train station near their home in India. He inadvertently ended up on a cross-country trip that led to the streets of Calcutta (now Kolkata), and, eventually to an orphanage. Unable to tell anyone where he had come from or his last name, he was adopted by a couple from Australia who gave him a loving home there. As an adult, relying on decades-old memories, he used Google Earth to find his hometown and return to his mother 25 years after disappearing.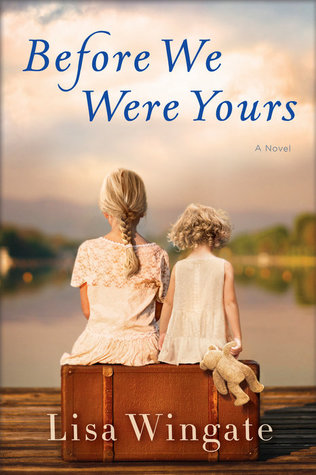 A grim chapter in history informs Lisa Wingate's novel "Before We Were Yours." Like Kline, Wingate employs dual viewpoints. In 1936, 12-year-old Rill Foss lives with her parents and four younger siblings on a riverboat. Her narrative begins the night her father leaves to take her mother to the hospital. The next day, the children are seized from their boat and placed with the Tennessee Children's Home Society, a place of neglect and abuse. In present-day South Carolina, 30-year-old Avery Stafford is an attorney and possible replacement candidate for her father's seat in Congress, should he not weather his cancer treatments well enough to run again. On an extended visit home to help her dad, she begins to uncover a lifetime of family secrets held by her grandmother.
Wingate's fiction draws heavily from the facts presented in
"The Baby Thief" by Barbara Bisantz Raymond. Raymond, herself an adoptive mother, explores how adoption practices in the United States were shaped, and corrupted, by one woman — Georgia Tann. For decades, Tann ran a child-selling racket out of Memphis, Tennessee under the guise of social work. As head of the Tennessee Children's Home Society, she used her public veneer to hide a network of greed that destroyed families. Well-connected with unethical politicians and judges, Tann made millions of dollars for herself and her accomplices by removing children from poor families so she could place them with unwitting, wealthy clients in exchange for a hefty fee.
Here's an eye-opening example of how much attitudes about child placement have changed in the past century. In 1909, an infant was given away as a raffle prize at the Seattle World's Fair — which would be unthinkable today. Jamie Ford reimagines the raffled child as a 12-year-old in his novel "Love and Other Consolation Prizes." Ernest Young is the orphaned son of a Chinese mother and white father. After the fair, he finds himself working as a houseboy in a brothel. He strikes up close friendships with the madam's daughter and with a scullery maid. More than fifty years later, Ernest's wife is in ill health. As her mental state declines, Ernest struggles to keep the secrets of the past from their two daughters.
In April, performers Phillip Lancaster and Alison Moore will provide three local opportunities to learn more about the history of the Orphan Train movement. The multi-media presentation will incorporate music and storytelling with archival photos and interviews of Orphan Train riders. The first two programs will take place on Friday, April 6. Come to the Columbia Public Library at 1 p.m. or the Boone County History and Culture Center at 7 p.m. The third program will be at 2 p.m., Saturday, April 7 at the Callaway County Public Library in Fulton. Local relatives and acquaintances of Orphan Train riders are encouraged to attend and share their stories with the audience.
Image credit: Tellierobson1, Old Train via Flickr (license)