We spend plenty of time learning how to talk. It's how you get the job; how you win people over; how you lead someone where you want them to go. But what about the other side of communication — the rich, endless, less popular art of listening?
Life often demands that we view conversations as opportunities to impress or unload. But what happens if we approach every conversation as a shared adventure — a chance to go somewhere new, together? Here are some books to get you thinking about your relationships as plants and your conversations as water.
"We Need to Talk: How to Have Conversations That Matter" is a thoughtful communication guide from radio journalist Celeste Headlee. She explores the modern listening problem and the effect of technologies that encourage us to skim rather than to dive deep. Pairing stories with studies, Headlee reveals the small, effective ways we can become more humble and mindful conversation partners to loved ones, coworkers and strangers alike. If you feel like you have several interactions in a day, but few fulfilling conversations, this is the book for you.
Headlee introduces the idea that apologizing can be a transformative act, for both giver and receiver. In "Why Won't You Apologize?: Healing Big Betrayals and Everyday Hurts" Harriet Lerner shares her expertise on the topic. Are you allergic to apologizing? Do you know someone who is? Maybe you're the opposite — an over-apologizer. And what about forgiveness? Do you give it freely? Should you? Wherever you're coming from, Lerner offers a helpful guide to making things right.
The work of relationships and intimacy-building is often culturally delegated to the world of dating and marriage. In reality, the most uplifting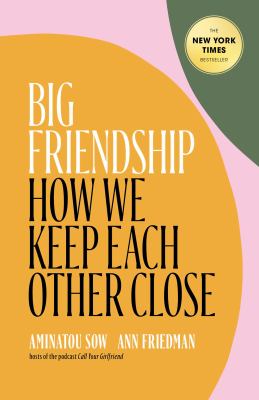 and long-lasting connections we will enjoy in this lifetime are those we build with friends. "Big Friendship: How We Keep Each Other Close" is a joint memoir from best friends Ann Friedman and Aminatou Sow. As they chronicle the highs and lows of a decade of friendship, you will feel moved to consider those loves of your life — your platonic co-explorers of the human experience.
Kate Johnson centers such platonic bonds in "Radical Friendship: Seven Ways to Love Yourself and Find Your People in an Unjust World." Johnson explores how building friendships across divides can provide relief and emotional balm against the broader systems of oppression designed to keep us apart. Grounded in the Buddhist teachings of awareness, mindfulness and acceptance, Johnson's work guides us towards a more inclusive community, one friendship at a time.
For those on a journey to repair their concept of love and restore their energy for connection, the late bell hooks' "All About Love: New Visions" is a grounding read. She holds our collective understanding of love up to the light and generously reveals the parts we tend to miss — the intentional and continued practices of "affection, respect, recognition, commitment, trust and care" that bring a relationship to bloom. You may also enjoy "Be Not Afraid of Love: Lessons on Fear, Intimacy, and Connection," a vulnerable work from Mimi Zhu containing related lessons in softness.
While interpersonal communication requires openness, it is important to honor our limits. Relationship therapist Nedra Glover Tawwab explores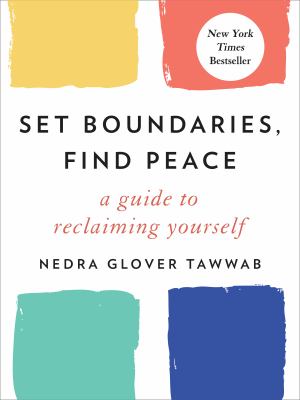 what it really means to have healthy boundaries in "Set Boundaries, Find Peace: A Guide to Reclaiming Yourself." Ultimately, setting a boundary is an act of love in both directions. It says to the setter, "you deserve to be loved in the way that you need," and to the person on the other side, it says, "I want our relationship to survive and grow, so I am showing you how to care for me." Remember, you are a plant in someone else's garden, too.
Relationships are not stages where we must perform; rather, they are gardens we must tend to with care, consistency and an open mind. Thank you for reading, and may your garden grow!