Here is a new DVD list highlighting various titles recently added to the library's collection.
"Seven Worlds, One Planet"
Series 1
Website / Reviews
Millions of years ago, incredible forces ripped apart the Earth's crust, creating our seven continents, each with its own distinct climate, its own distinct terrain, and its own unique animal life. This documentary series presented by Sir David Attenborough showcases the true character of each continent in turn and reveals just how it has shaped all life there.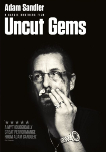 "Uncut Gems"
Website / Reviews
Playing last year at Ragtag Cinema, this is an electrifying crime thriller about Howard Ratner (Adam Sandler), a charismatic New York City jeweler always on the lookout for the next big score. When he makes a series of high-stakes bets that could lead to the windfall of a lifetime, Howard must perform a precarious high-wire act, balancing business, family, and encroaching adversaries on all sides.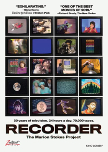 "Recorder: The Marion Stokes Project"
Website / Reviews  
Marion Stokes was secretly recording American television 24 hours a day for thirty years. Her 70,000 VHS tapes, captured revolutions, lies, wars, triumphs, catastrophes, bloopers, talk shows and commercials that told us who we were, and show how television shaped the world of today. Her work was crazy but it was also genius, and she would pay a profound price for dedicating her life to this visionary and maddening project.
Other notable releases: