"Love, it seems, arrives not only unannounced, but so accidentally, so randomly, as to make you wonder why you, why anyone, believes even fleetingly in laws of cause and effect."
So writes Michael Cunningham in his 2014 novel "The Snow Queen." It is a gentle novel, the kind that builds slowly, in waves, rather than the kind that whisks you away. But there are moments like this one, observations about love and life that induce a powerful feeling of clarity and reflection, that give the story real weight.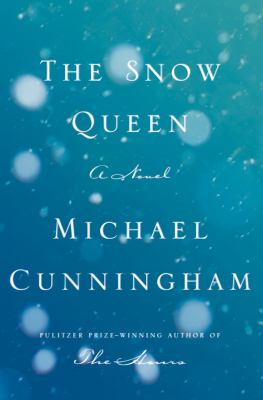 We meet Barrett first, in his own moment of observation. To be more precise, what Barrett observes is a giant light in the sky hovering above Central Park one winter night. The light arrives at a good time — Barrett is recovering from the sudden termination of another relationship, and coping with a general feeling of floundering as an adult human living in the new millennium. The light seems to promise something, though he's not sure what. At the very least, just bearing witness to such a thing makes him feel like there might be something special, something worth examining about his earthly experience after all.
The search for meaning preoccupies most of our main characters. Barrett's brother, Tyler, struggles to write a song to perform for Beth at their wedding. The song is to be a final offering to his dying bride; the cancer isn't going away. The wedding song is Tyler's chance to not only declare his eternal love, but also (and more importantly, if he's being honest), to prove that his music is worth something in this world, no matter what some people might think about his small-time gigging career. Meanwhile, Liz, the fourth member of this eclectic group, passes the time dating younger, clueless men and running a vintage clothing boutique, all the while wondering, is this it? Beth alone is unburdened by this task of extracting some meaning from life, if only because she is busy making peace with its seemingly imminent end.
These four characters interact in tender, multidirectional ways. Tyler cares for a bedridden Beth, and yet, often seems to be the weaker and less stable of the two. Barrett, older brother to Tyler, does not act as a guide or confidante; rather he is the one staying in Tyler and Beth's spare room, and the one everyone is still waiting on to make a decision about what to do with his life. Liz makes a strong first impression as the loner, or the wildcard, but shows herself to be as big-hearted and aching for love as the next person.
Tyler, Beth, Barrett and Liz keep secrets for, and from each other. They take turns scraping rock bottom. They tether themselves together amidst the shockwaves of a bewildering and alienating existence. The Snow Queen is a portrait of a family — one created both by choice and by birth, held together by a strange and unshakeable gravity.
Lovers of subtle storytelling will appreciate Cunningham's gorgeous, unhurried prose. Some books are a heavy rain. This one is more like a soft, luminous snowfall — the kind that stops just as suddenly and silently as it began, leaving you stunned to have witnessed it at all.