Each year the American Library Association honors books, videos and other outstanding materials for children and teens. Selected by committees composed of librarians and other literature and media experts, the awards encourage original and creative work in the field of children's and young adult literature and media.
The following titles and contributors are some of the 2021 YMA winners!
---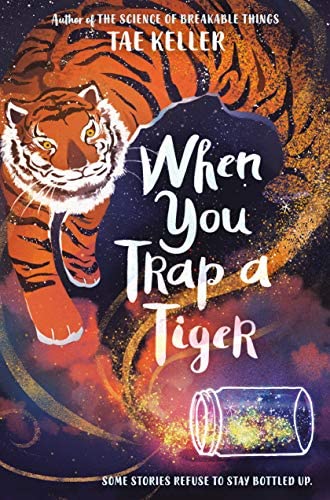 The John Newbery Medal is for the most outstanding contribution to children's literature. The 2021 Winner is:
"When You Trap a Tiger," written by Tae Keller
When Lily, her sister Sam and their mother move in with her sick grandmother, Lily traps a tiger and makes a deal with him to heal Halmoni.
---
The Randolph Caldecott Medal is for the most distinguished American picture book for children. The 2021 Winner is:
"We Are the Water Protectors" illustrated by Michaela Goade, written written by Carole Lindstrom
Water is the first medicine. It affects and connects us all. When a black snake threatens to destroy the Earth and poison her people's water, one young water protector takes a stand to defend Earth's most sacred resource. Inspired by the many indigenous-led movements across North America, this bold and lyrical picture book issues an urgent rallying cry to safeguard the Earth's water from harm and corruption.
---
Coretta Scott King Book Awards recognize an African American author and illustrator of
outstanding books for children and young adults.
Coretta Scott King (Author) Book Award Winner:
"Before the Ever After" by Jacqueline Woodson
ZJ's friends Ollie, Darry and Daniel help him cope when his father, a beloved professional football player, suffers severe headaches and memory loss that spell the end of his career.
Coretta Scott King (Illustrator) Book Award Winner:
"R-E-S-P-E-C-T: Aretha Franklin, the Queen of Soul" illustrated by Frank Morrison, written by Carole Boston Weatherford
Aretha Franklin was born to sing. The daughter of a pastor and a gospel singer, her musical talent was clear from her earliest days in her father's Detroit church. Aretha sang with a soaring voice that spanned more than three octaves. Her incredible talent and string of hit songs earned her the title "the Queen of Soul." And there was even more to Aretha than being a singer, songwriter, and pianist: she was an activist, too. Her song "Respect" was an anthem for people fighting for civil rights and women's rights.
---
The
Robert F. Sibert Informational Book Award is for most distinguished informational book for children. I had to mention this award because our very own Brandy S. at DBRL chaired the committee! Go Brandy!
"Honeybee: The Busy Life of Apis Mellifera," written by Candace Fleming, illustrated by Eric Rohmann
This book describes the brief, complex and fantastic life cycle of the hard-working honeybee.
---
Want to see all of the YMA winners? Check out this document created by the American Library Association.