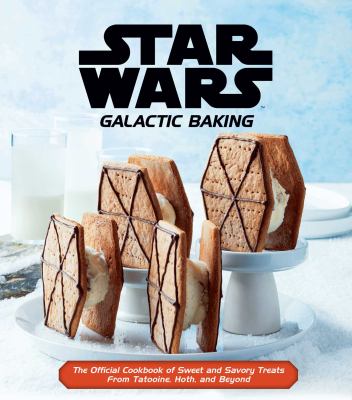 If you've read any of my blogs from the past couple of years, you probably have picked up on how much I love Grogu (a.k.a. The Child or Baby Yoda). When I saw the new Star Wars cookbook, "Star Wars Galactic Baking: The Official Cookbook of Sweet and Savory Treats From Tatooine, Hoth and Beyond" I knew we'd have to put on our aprons, get out the flour and start baking!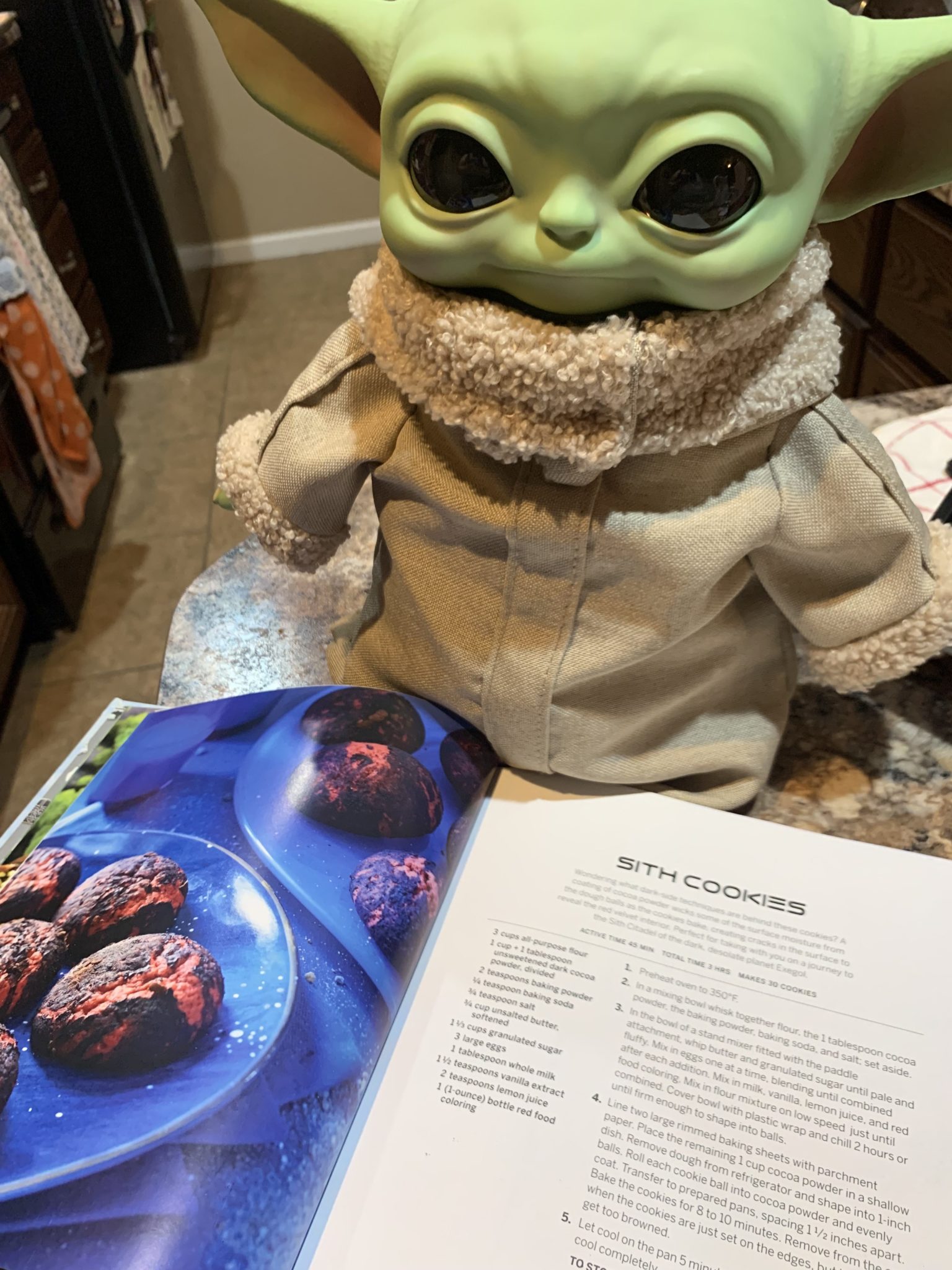 First we pored over the cookbook, which has a lot of great recipes with pictures! It was a hard decision since there were so many great recipes like TIE Fighter Ice Cream Sandwiches, Cloud City Marshmallows and Carbonite Cakes, but eventually we landed on Sith Cookies. (Because, while you can go wrong with the Dark Side, you can't go wrong with cookies!)
Check out the book to bake along with us!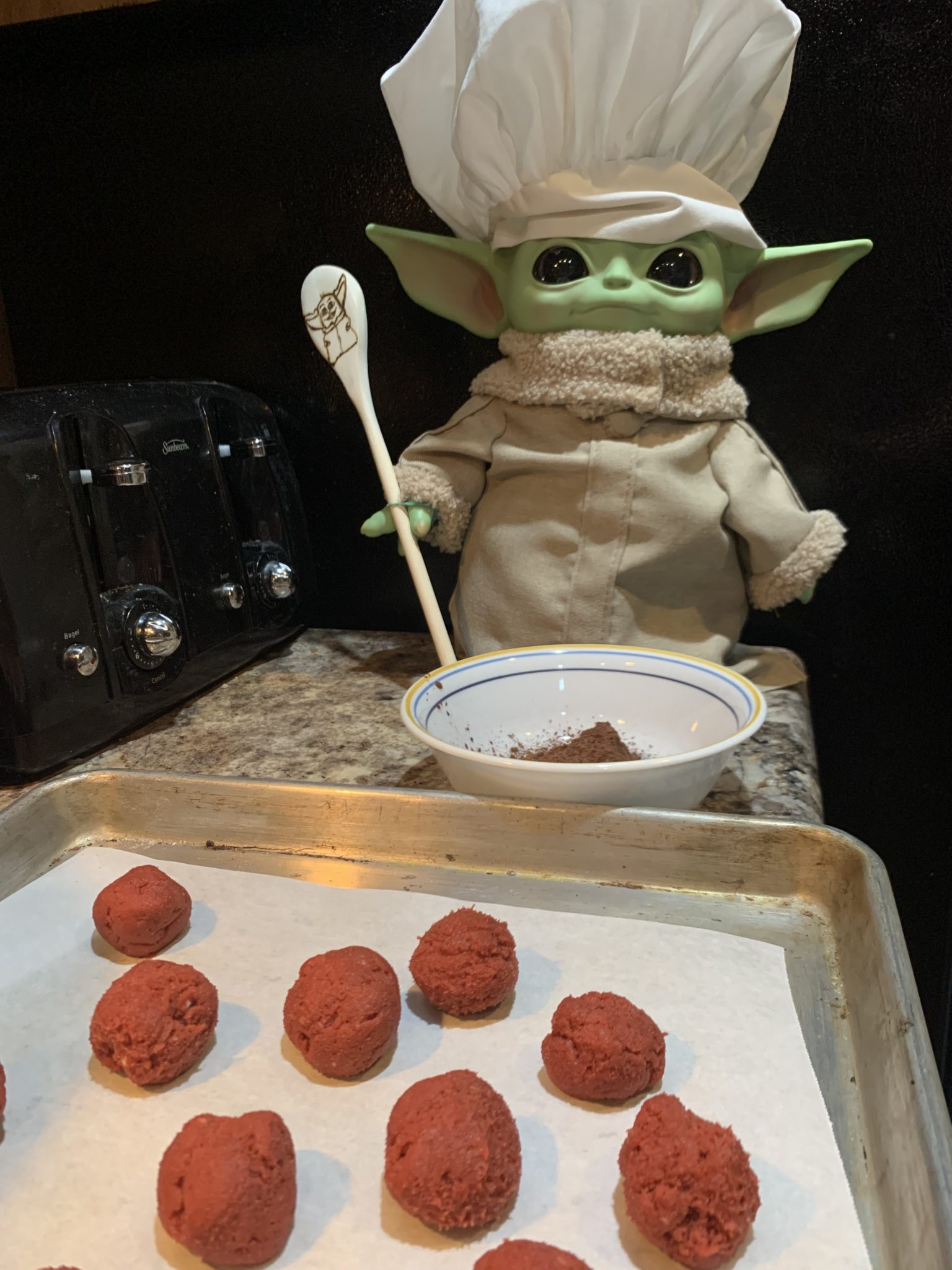 Many of the recipes were pretty complicated, but this one was relatively straightforward. You do have to use a lot of red food coloring, so be careful. The mixing of the cookies should be done by an adult, but you can let padawans help out with the final step—rolling the dough in cocoa!
**Note: You'll want to splurge for the dark chocolate cocoa powder so they look extra Sith-y.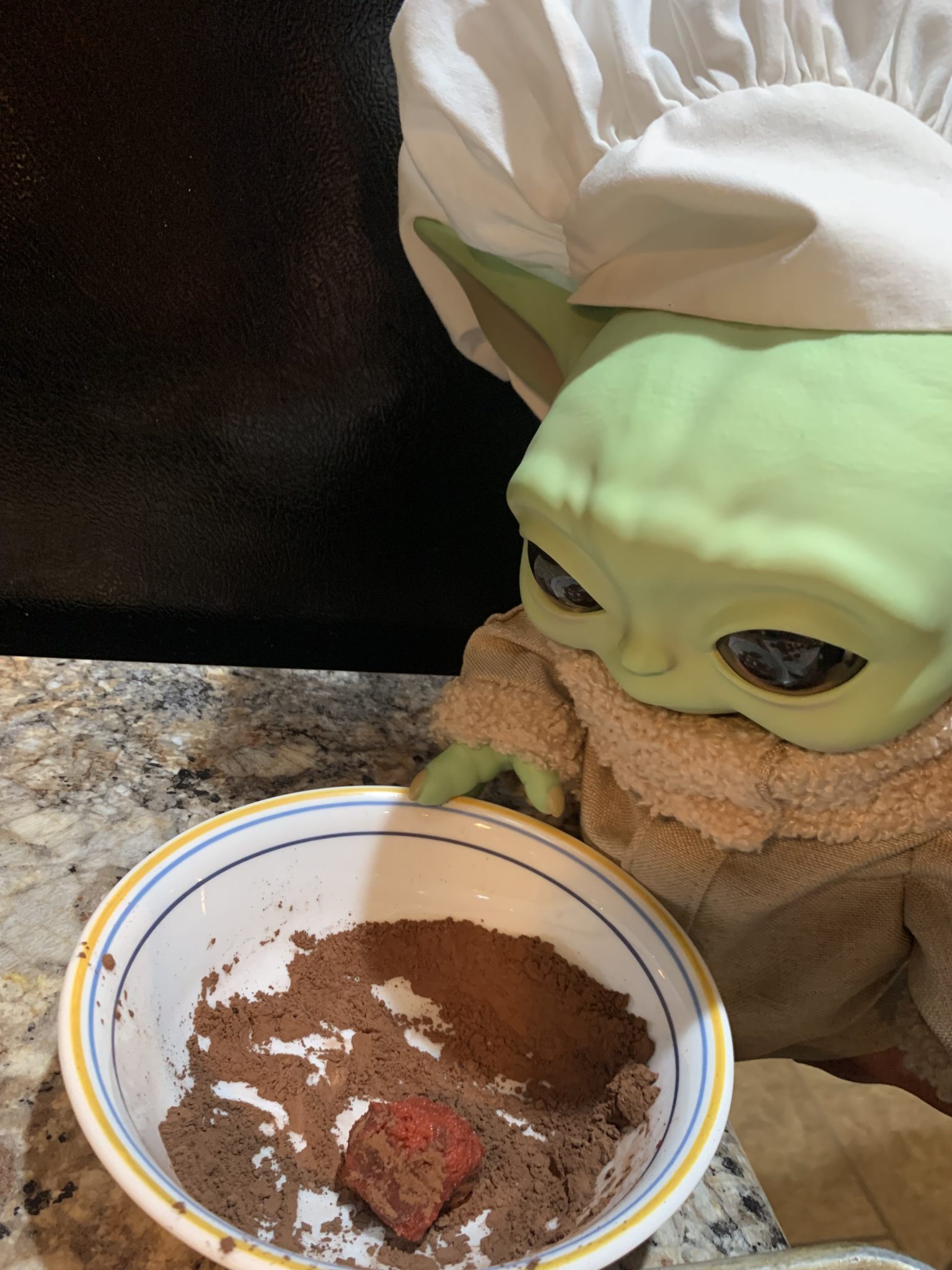 Remember that with red dye, you might get caught red handed after rolling! But it will be worth it and should wash easily off your hands. Just be careful of staining your Jedi robes.
The next step is the hardest part—waiting for them to cook and cool! While you wait, you can check out our Star Wars Virtual Activity Bundle!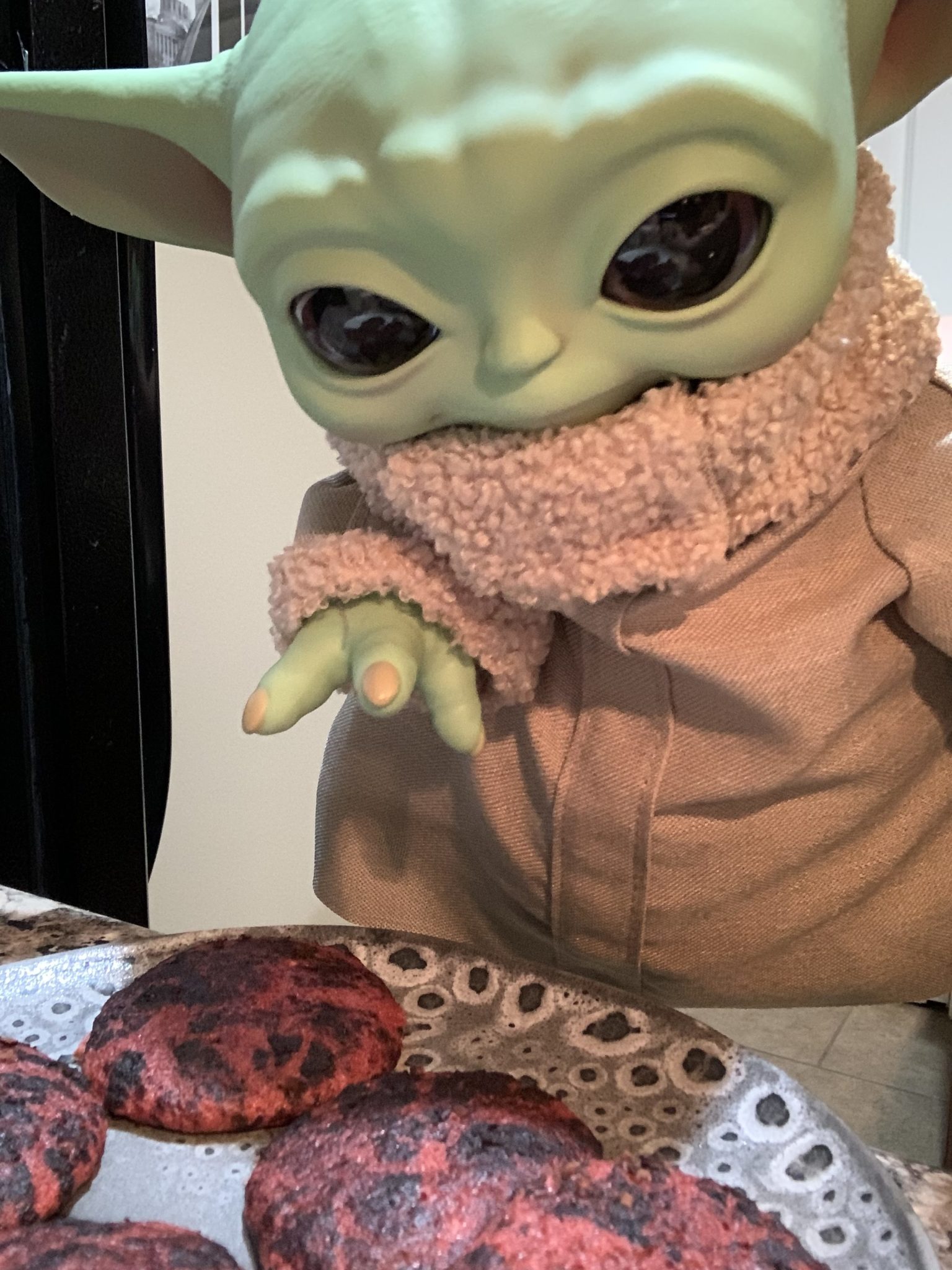 Finally, after all of your hard work, you can enjoy a delicious cookie or two with a glass of milk (Bantha, cow or whatever you have on hand). This is the way!
You can find more Star Wars cookbooks at your library!