One of the Summer Reading challenges this year is making a bird feeder for your backyard and bird watching! Here is a simple craft that will help you on your way to finishing Summer Reading.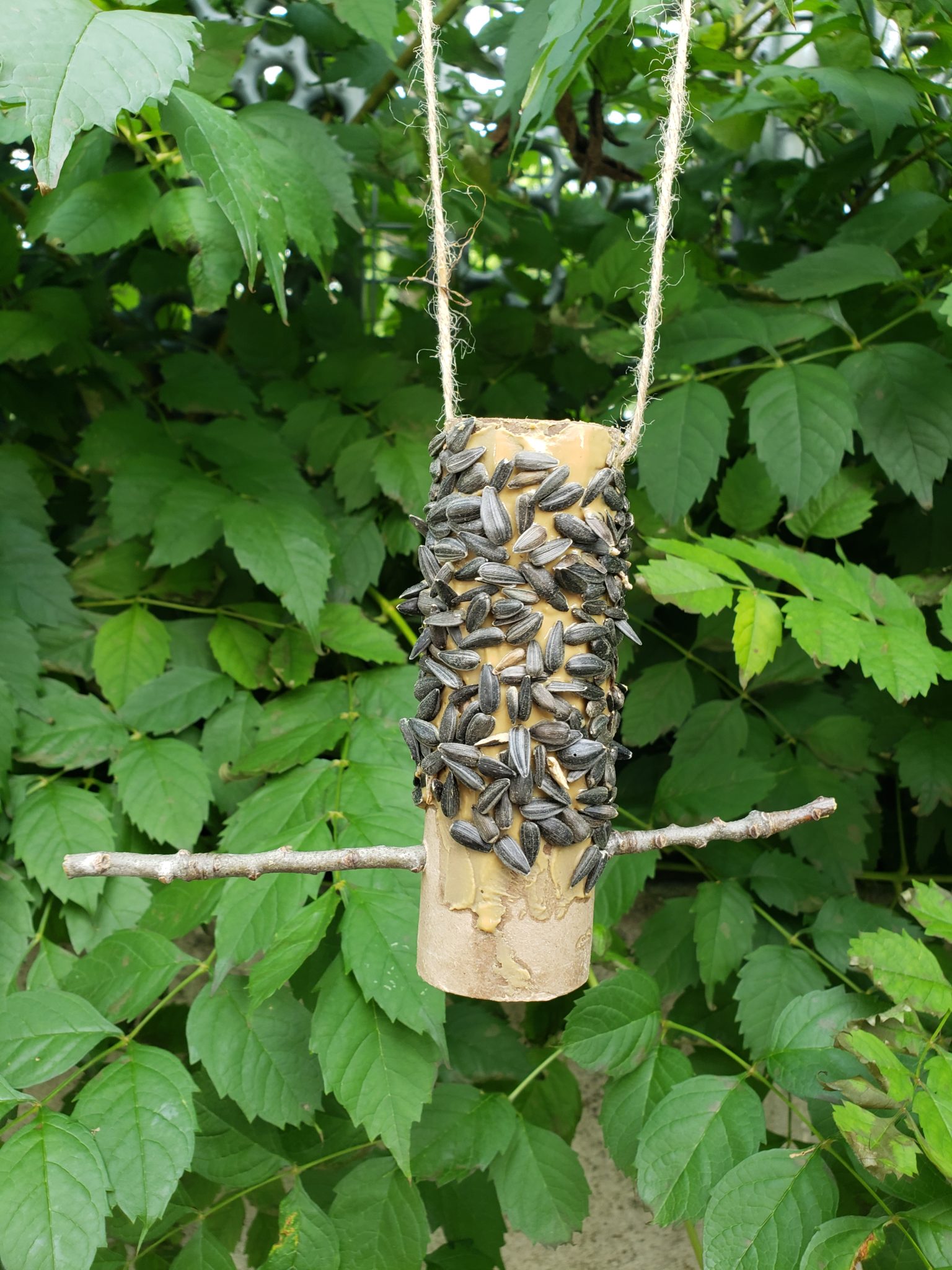 You'll Need
Cardboard tube (clean toilet paper rolls or paper towel rolls work well)

Hole punch

Bird-friendly sticky substance such as p

eanut butter, nut butter or vegetable shortening (without palm oil)

Popsicle stick or butter knife

Birdseed

Plate

Twine

Stick or twig 
Directions
Punch two equidistant holes at the top and bottom of the cardboard tube. These are your holes for your twine and twig.

Use a popsicle stick or butter knife to spread your chosen sticky substance on the tube.

Roll the cardboard tube on a plate filled with birdseed.

String twine through the cardboard tube or in the holes in the top.

Slide your twig in the bottom holes to make a bird stand.

Hang your bird feeder on a bush or slide it onto a branch.

Your homemade bird feeder is complete!
Want to read more about birds? Click here for a great book list for all ages.
You can also find out more about the interesting, loud and sometimes wacky sounds of the birds in your backyard! The video, presented by Paige Witek, Education Coordinator with the Missouri River Bird Observatory, will teach you how to "tune in" to the language of birds as she covers the difference between bird songs and calls. You may even learn how to identify some of the commonly heard bird vocalizations in Missouri! You can find this recorded program until September 22 at www.dbrl.org/youtube.