Today is Chips & Dip Day! What are your favorite chip and dip combos? I can't turn down a bowl of guacamole and tortilla chips or garlicky hummus and pretzels. The other day a friend of mine mentioned gooey, baked brie cheese served with jam on crackers and my mouth is still watering. And what about sweeter variations like Nutella and graham crackers or peanut butter and apples?
So, you may be thinking I'm stretching the boundaries of what are often considered chips and dips. But why not? After all, according to some sources, the potato chip was invented (or at least popularized) by an irritated chef playing a trick on a demanding customer. So, in that spirit of play, I offer you some dip recipes to try. Of course, you can always make or buy your family's favorite dip! Get your family members involved and celebrate Chips & Dip Day together!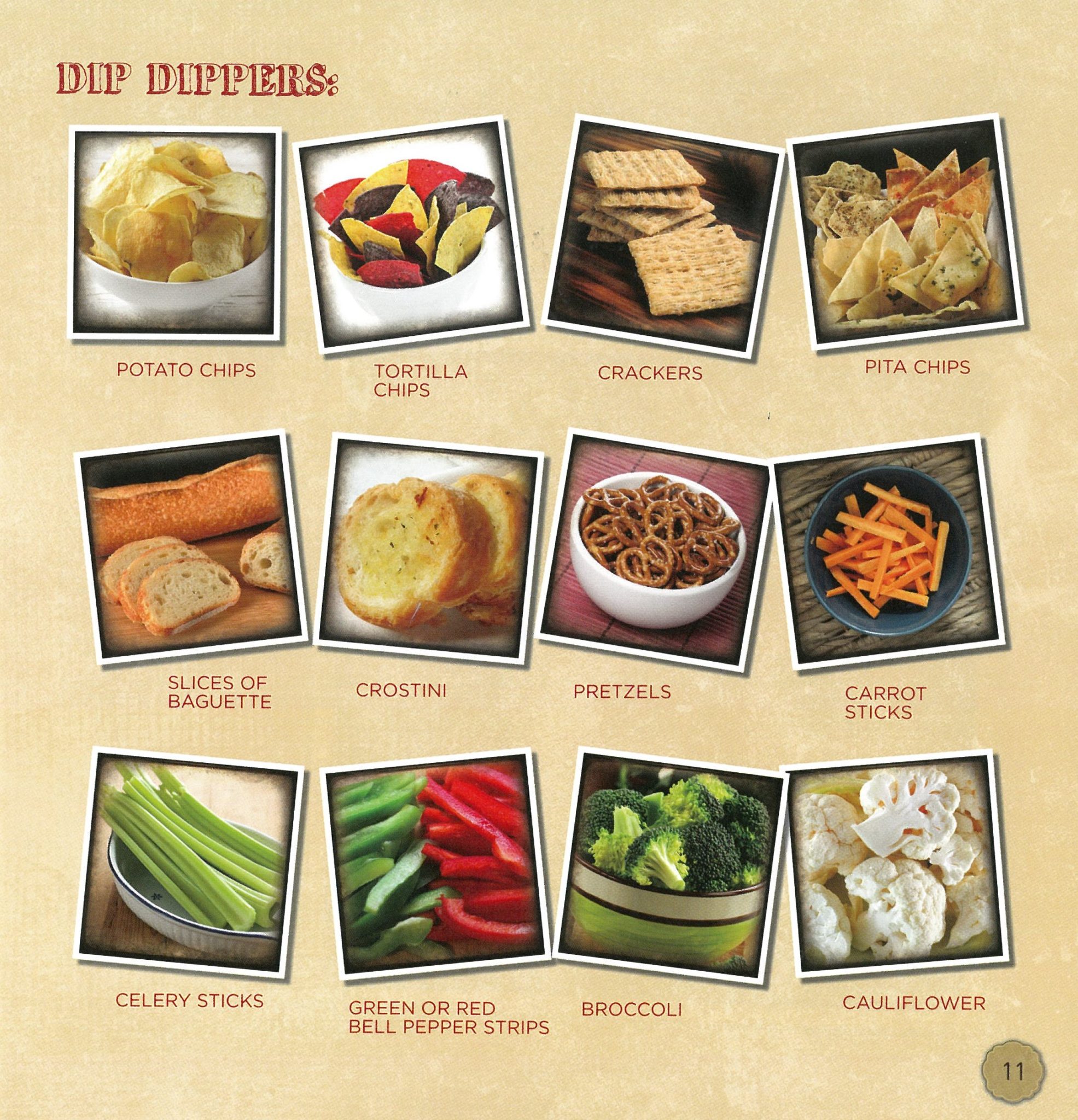 Image source: "Cool Game Day Parties"
---
Funfetti Cake Batter Dip 🎂
from thechunkychef.com
Ingredients:
8 oz cream cheese, softened to room temperature

8 oz whipped topping (Cool Whip), thawed

1 box Funfetti cake mix

1/3 – 2/3 cup milk (start at 1/3 and go from there)
Add whipped topping and cream cheese to a large mixing bowl and beat with a hand mixer until smooth and creamy. 

Add cake mix and 1/3 cup milk and stir with a spoon until combined.
(Dip will be very thick, so add more milk, a little at a time, until you get to your desired consistency.)
Dipper ideas:  graham crackers, animal crackers, vanilla wafers, pretzels, fresh fruit
---
Chocolate Hummus 🍫
from dontwastethecrumbs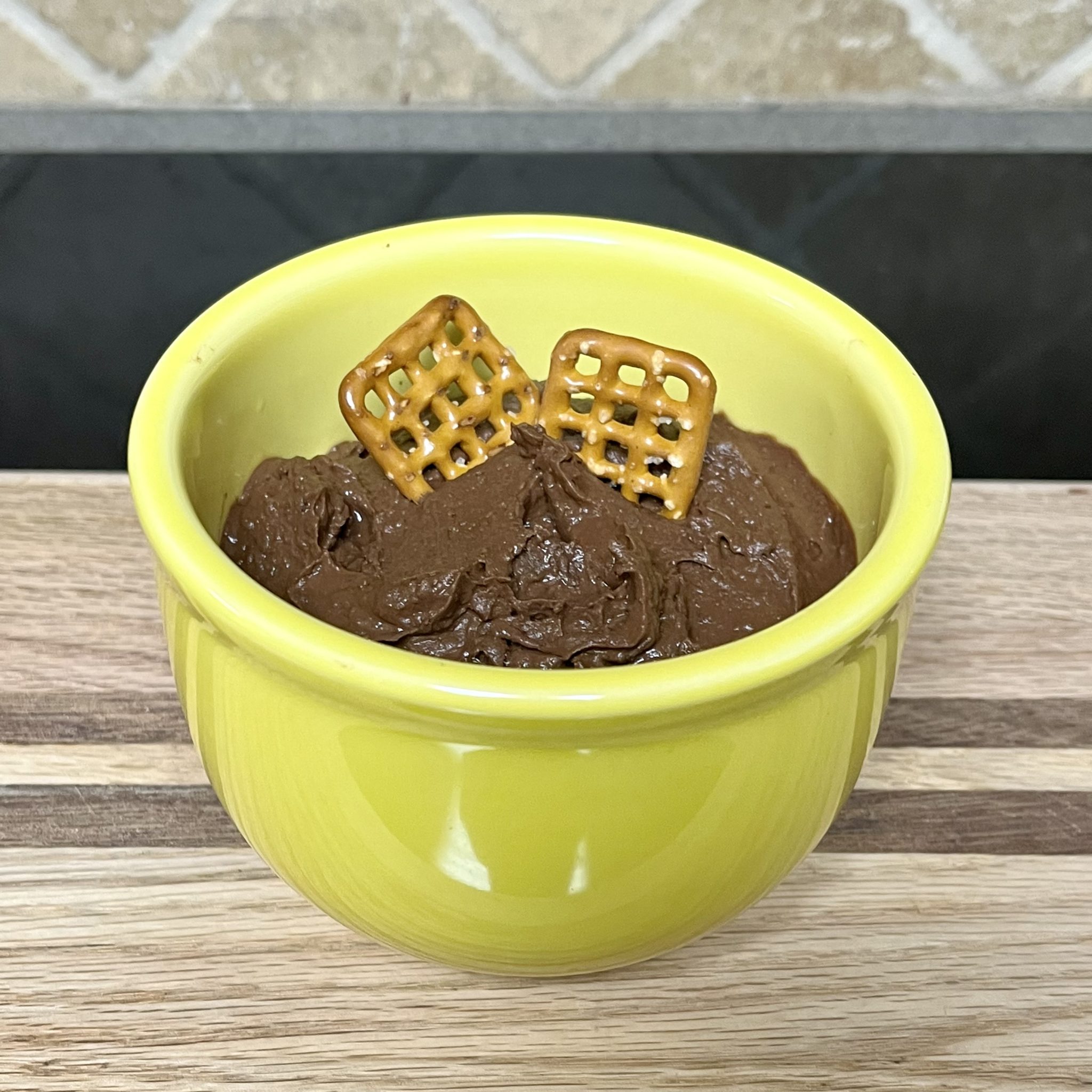 Ingredients:
1 can black beans, rinsed thoroughly
3 1/2-4 tablespoons maple syrup
1/2 teaspoon vanilla
1/4 teaspoon salt
4 tablespoons unsweetened baking cocoa
2 tablespoons water (optional)
In a food processor or high powered blender, combine all the ingredients except water, using just 3 1/2 tablespoons of maple syrup.

Puree until the mixture is smooth, about 30-60 seconds. Add water 1 tablespoon at a time to create the desired consistency. Taste the chocolate hummus and add remaining maple syrup if desired.
Dipper ideas:  pretzels, fresh fruit
Note: For me, the texture and sweetness was just right with 2 tablespoons of water and 4 tablespoons of pure maple syrup.
---
Nacho Cheese Dip 🧀
from recipetineats.com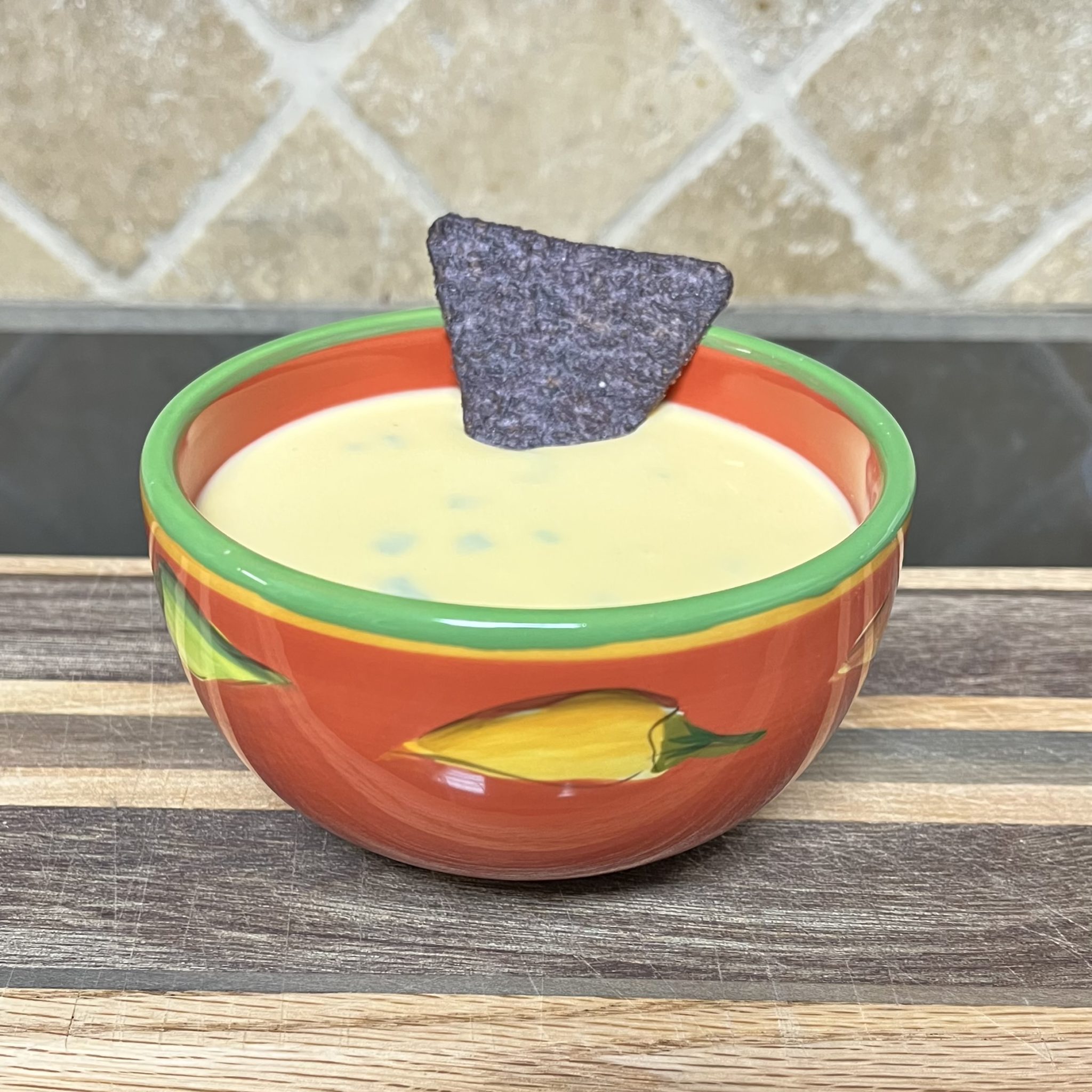 Ingredients:
2 1/2 cups shredded cheese (cheddar, Monterey Jack, Colby, etc.);

shred your own

from a block of cheese to avoid a clumpy dip
1 tablespoon cornstarch
1 can evaporated milk
1/2 teaspoon salt
Optional: 1/4 teaspoon onion powder
Optional: 1/4 teaspoon garlic powder
Optional: 1+ teaspoon hot sauce (adjust to your taste)
Optional: 2-4 tablespoons finely chopped jalapeño peppers, fresh or canned
Combine the cheese and cornstarch together in a saucepan.

Add all other ingredients, cook over medium heat, whisking often until the cheese is melted and smooth. This should take several minutes.
Adjust seasonings to your taste — with extra hot sauce, spices, etc.
Note: While hot, the dip will have a sauce-like consistency — perfect for pouring over tortilla chips or veggies. As it cools, the dip will thicken. Whisk occasionally to mix in the skin that forms on the top. Store leftovers in the fridge and warm up in the microwave, if you wish. 
---
No-Cheese Cheesy Dip ❌🧀
from "Fearless Food: Allergy Free Recipes for Kids"
Ingredients:
2 tablespoons non-dairy buttery spread
1 tablespoon all-purpose flour (or gluten-free alternative)
3/4 cup rice milk
1/2 cup nutritional yeast
1 teaspoon mustard powder
1 teaspoon salt
1/2 teaspoon black pepper
Melt the buttery spread in a medium-sized skillet on a burner set to medium-high heat.
Add the flour and whisk until the mixture resembles wet sand.
Pour in the milk, whisking quickly at the same time.
When the mixture begins to bubble, turn the heat down to medium.
Add the nutritional yeast, mustard powder, salt and pepper and whisk again to combine.
Allow the sauce to cook for about five minutes, or until it thickens slightly. If it is too runny, add flour 1 teaspoon at a time until it thickens to your desired thickness.
Remove from heat and serve hot with your choice of dipper.
Dipper ideas:  tortilla chips, pretzels, raw veggies
🎉

Other ways to celebrate

🎉

Listen to "Dip it in the Ranch" by Parry Gripp or "Chips and Salsa" by Jim Cosgrove.

Read "Mr. Crum's Potato Predicament" by Anne Renaud.

Explore popular dips from around the world.