As America celebrates independence, it's important to remember the families of those still fighting for our country. Holidays like Independence Day can be rough for children with deployed parents, but these picture books should offer some comfort.
"Sometimes We Were Brave" by Pat Brisson
This sweet book demonstrates how to keep going, even when you're a little bit afraid. Jerome's mother is in the Navy, and when she's gone he worries about her. The description of daily life while waiting for her, along with the comforting illustrations, should help children find their own bravery despite anxieties.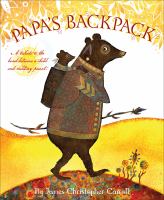 "Papa's Backpack" by James Christopher Carroll
This beautifully illustrated book describes a bear cub's desire to travel with his soldier papa bear, even though he knows he cannot. Animals march to do battle in a stylized landscape that evokes modern military conflict without being too alarming. The bear cub speculates about traveling with his papa, but ultimately gives him a doll to take instead. A visually intriguing story that explores the feelings of children who must be left behind.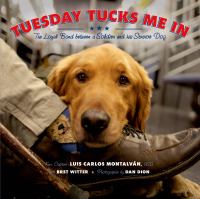 "Tuesday Tucks Me In: The Loyal Bond Between a Soldier and His Service Dog" by Luis Carlos Montalván
This book doesn't deal with deployment so much as life after coming home. Through touching photographs, Tuesday the service dog narrates his relationship with a healing army veteran. Children will fall in love with Tuesday and gain a better understanding of how service dogs can help veterans.
For more books on this subject, check out our military deployment book list.