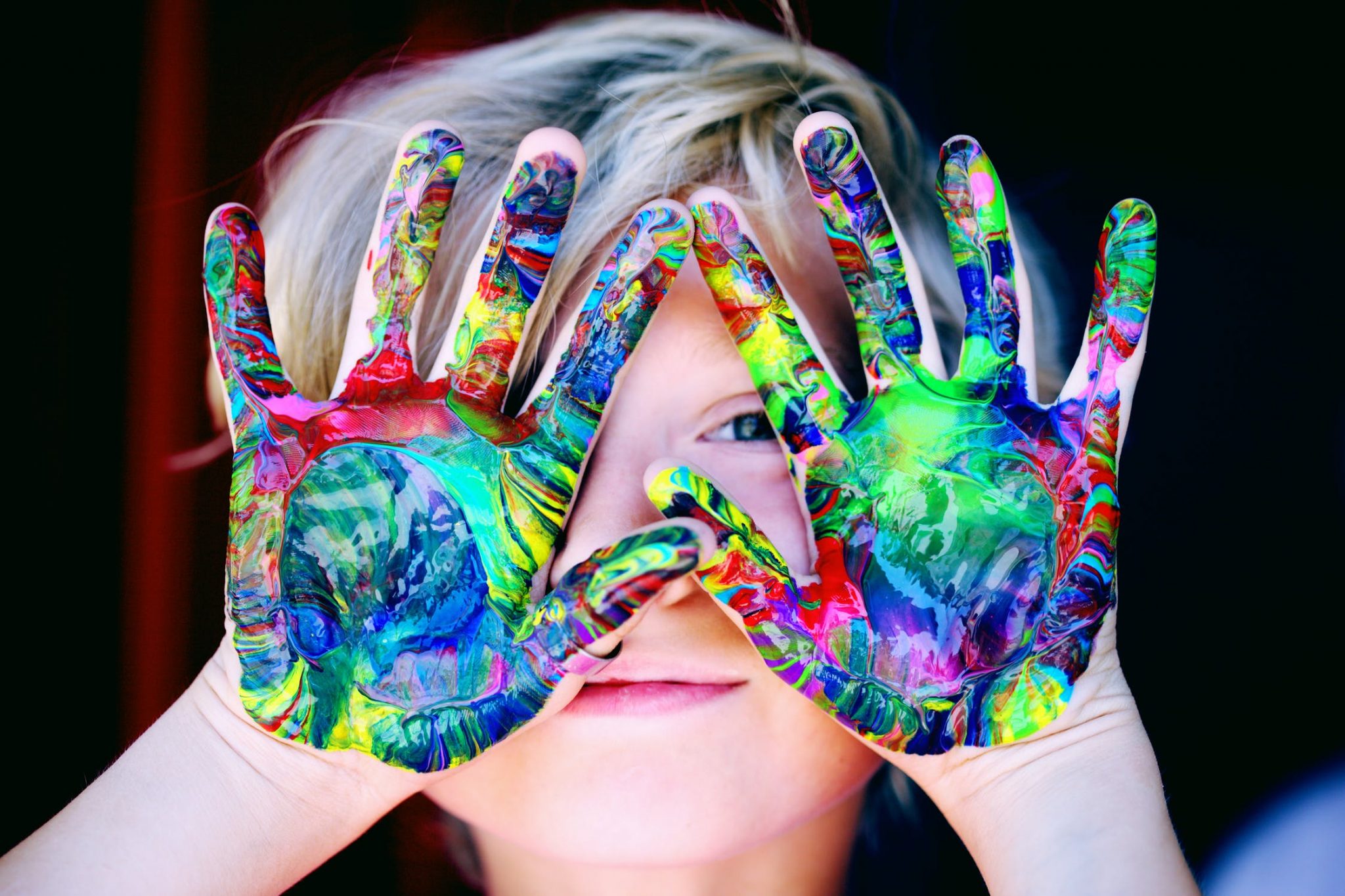 We all know the truth in the old adage, "It's not about the destination, it's about the journey." The great triumph isn't in arriving at the park with your child; it is in smelling the flowers in the neighbor's garden, seeing a bluebird's nest and hearing the wind rustling in the trees. The same principle applies whenever we make art with children. This is called process art! The Museum of Contemporary Art says that "in process art, the means count for more than the ends." Children learn more through play and experimentation than coloring inside the lines and making cookie-cutter crafts. Below are some fun ideas you can try at home to begin incorporating process art into your child's play time!
Infants:
Squeeze two paint colors inside of a ziplock bag, gently roll out the extra air, and seal it tight. Duct Tape the top, and then let your little one explore the bag. Your infant will enjoy watching the colors combine as they squish the bag with their hands and feet. (Realistically, they'll also explore them with their little mouths, so keep a close eye on them!) 
Older Infants:
When your little one begins to cruise and walk, take the ziplock painting and tape it to a low window! They'll use their legs and core to hold themselves up as they combine colors with the light pouring in behind the ziplock bag. 
Toddlers:
There's lots of nontoxic and washable paint on the market, but one of my favorite art activities with toddlers is yogurt painting! Lay out a tarp outside in the shade, put a variety of flavors in small cups, and let your little artists have fun! They'll explore color, texture and scents. (And let's be honest, they'll take a taste too.)
Preschoolers:
Let your preschooler create with a tried and true classic—bathtub paint. They can spread it on their feet, hands, the bathtub, rubber ducky and the walls, and then scrub it all off at the end of bathtime. This is a great incentive to get reluctant bathers in the tub, and the cleanup is so easy! 
Want to extend the fun? Come join us at our upcoming program "Painting Without Brushes" at the Columbia Public Library where toddlers and preschoolers will be using an assortment of non-traditional mediums to create open ended art. To register, please call 573-817-7160.