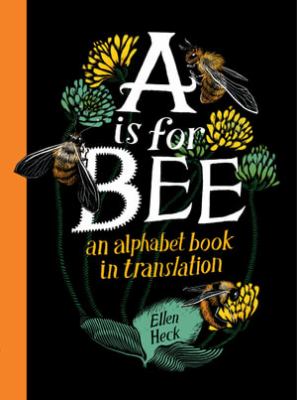 If you love beautiful illustrations or are curious about languages then "A Is for Bee: An Alphabet Book in Translation" by Ellen Heck is the book for you! The whole premise of this book is that words in many languages often don't start with the same letter as the word in English. For example, the word snail in English starts with the letter "S" but in several other languages it begins with "E." In French escargot means snail and in Cherokee it is elagwa.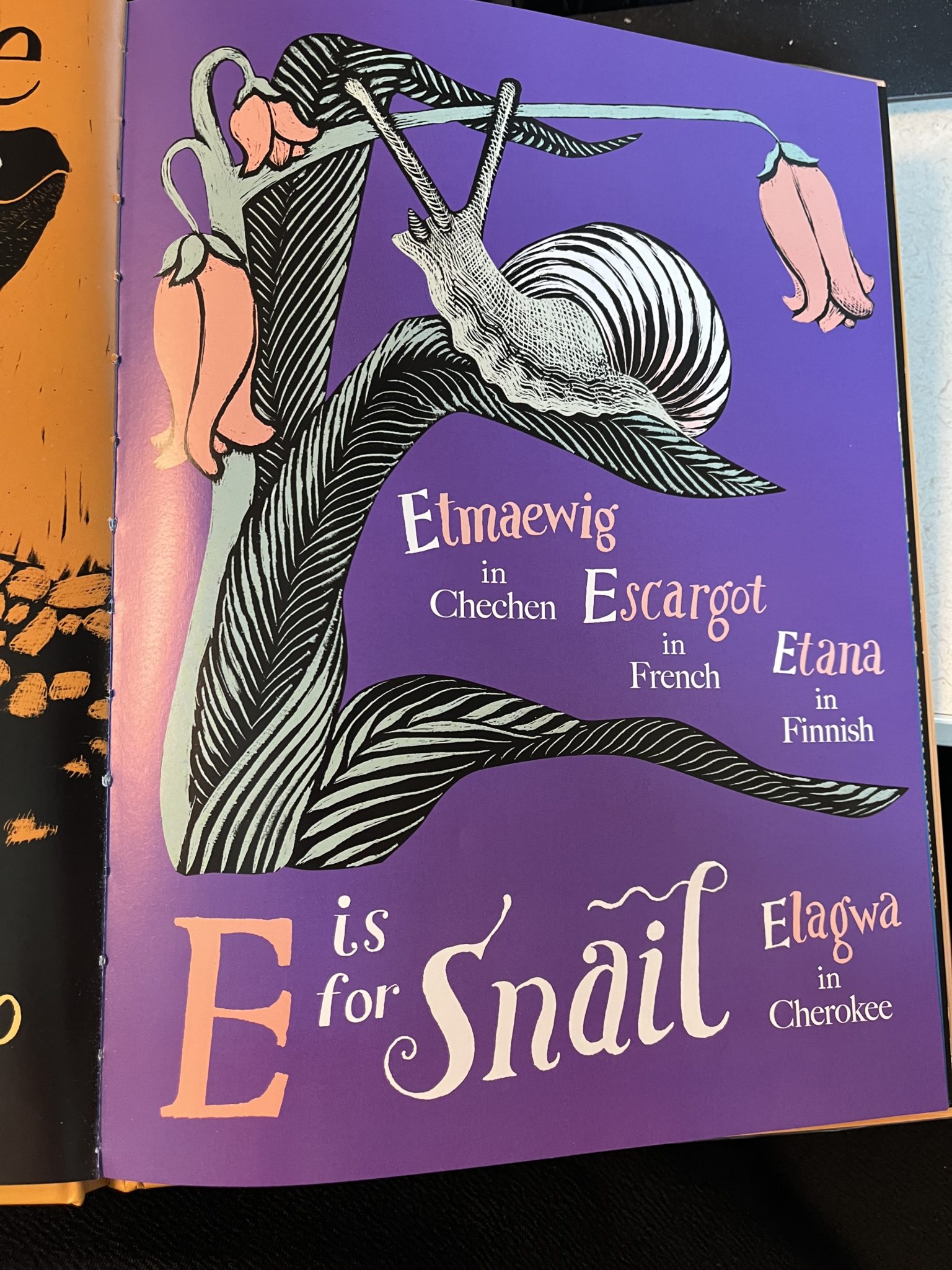 Each page has at least two words in different languages. While the illustrations are simple, they have a lot of contrast. Every animal is done in mostly black and white block prints* on a brightly colored background. The combination of bright colors and textured illustrations really make the letters and font pop, making each word extra dramatic. This book is definitely one for older picture book readers as it might be confusing to those just getting a handle on the alphabet. If you are going to sit down and read this book, I recommend having a globe nearby and Wikipedia open so you can see where each language is spoken. The publisher also created an audio guide that includes pronunciations from native speakers. (There are a handful of words without pronunciation, but most are available.) Overall, I really enjoyed this fresh take on an alphabet book, and if you check it out you're in for a real treat!
*If you are curious to learn more about block printing, check out our teen blog on eraser stamps to make your own block prints using school supplies.