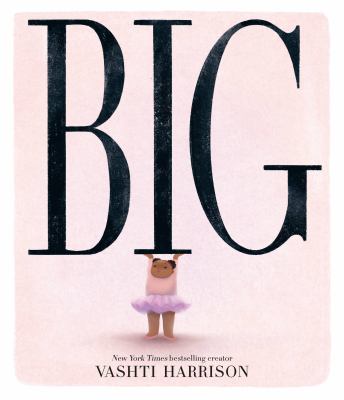 If you have been following my blogs, you'll know that I'm a big fan (pun intended) of Vashti Harrison (see "Illustrators We Love: Vashti Harrison"). Her latest book is no exception. "Big" is the story of a brown-skinned baby who is well . . . BIG. She is an adorably round baby who then grows into a little girl. She has "a big laugh and a big heart and very big dreams." 
As she grows, she discovers that according to the rest of the world, being big is bad. People around her make her feel small. She gets stuck in a swing on the playground, and in her dance class, she is cast as a mountain instead of a flower like everyone else. As she becomes inundated with other's opinions and overwhelmed by her emotions, she starts to grow larger until eventually, she takes up a whole two-page spread. Harrison does a fantastic job with the story and the illustrations. The use of pink throughout the story pairs well with the girl's dance class but also lends a softness and tenderness to the illustrations. When the little girl takes up the whole page, you can feel her overwhelm and hurt feelings. Eventually, the girl gives the words back by saying these are your words and they hurt me. She boldly declares that she likes the way she is! The author's note at the end is perfect and she talks about anti-fat bias. Bodies don't need fixing, what needs fixing are the implicit biases we all hold.
I made the mistake of reading this book at the Children's Desk and became a teary mess. Luckily, I work with amazing folks at the library and am surrounded by so many wonderfully moving books that this is a fairly common occurrence, so they were able to comfort me. 
I need to tell you that I see so much of myself in this book. Just like the girl in the book I have always been big. I was a squishy soft baby who grew up to be a squishy soft adult. Like the book, I took ballet (even had the pink tutu).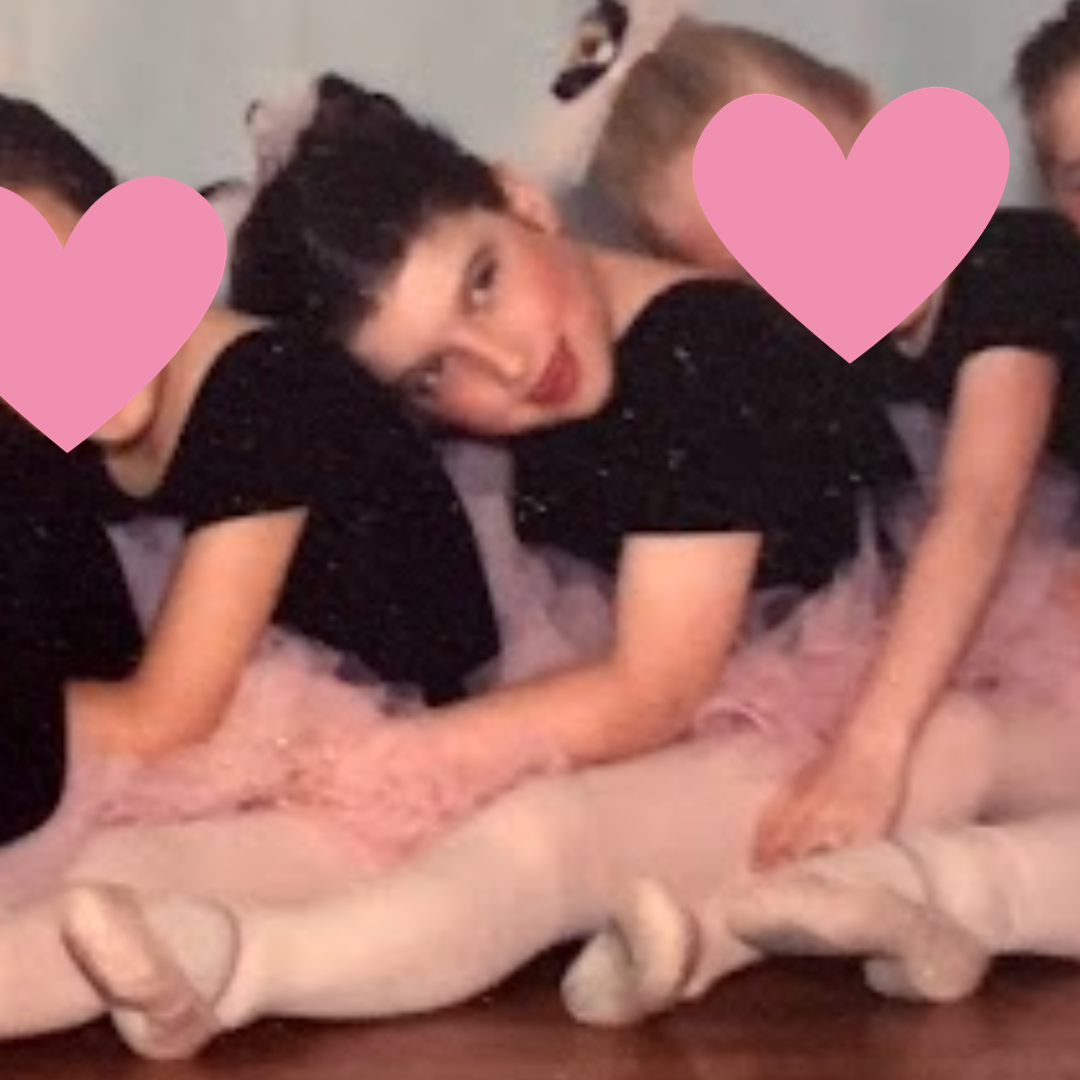 Unfortunately, I was also ridiculed for being bigger by my peers and told by adults I needed to shrink. I wish the younger me in the tutu could've read this book. It took a very long time, but I can now say "I like the way I am" like the girl in this book!