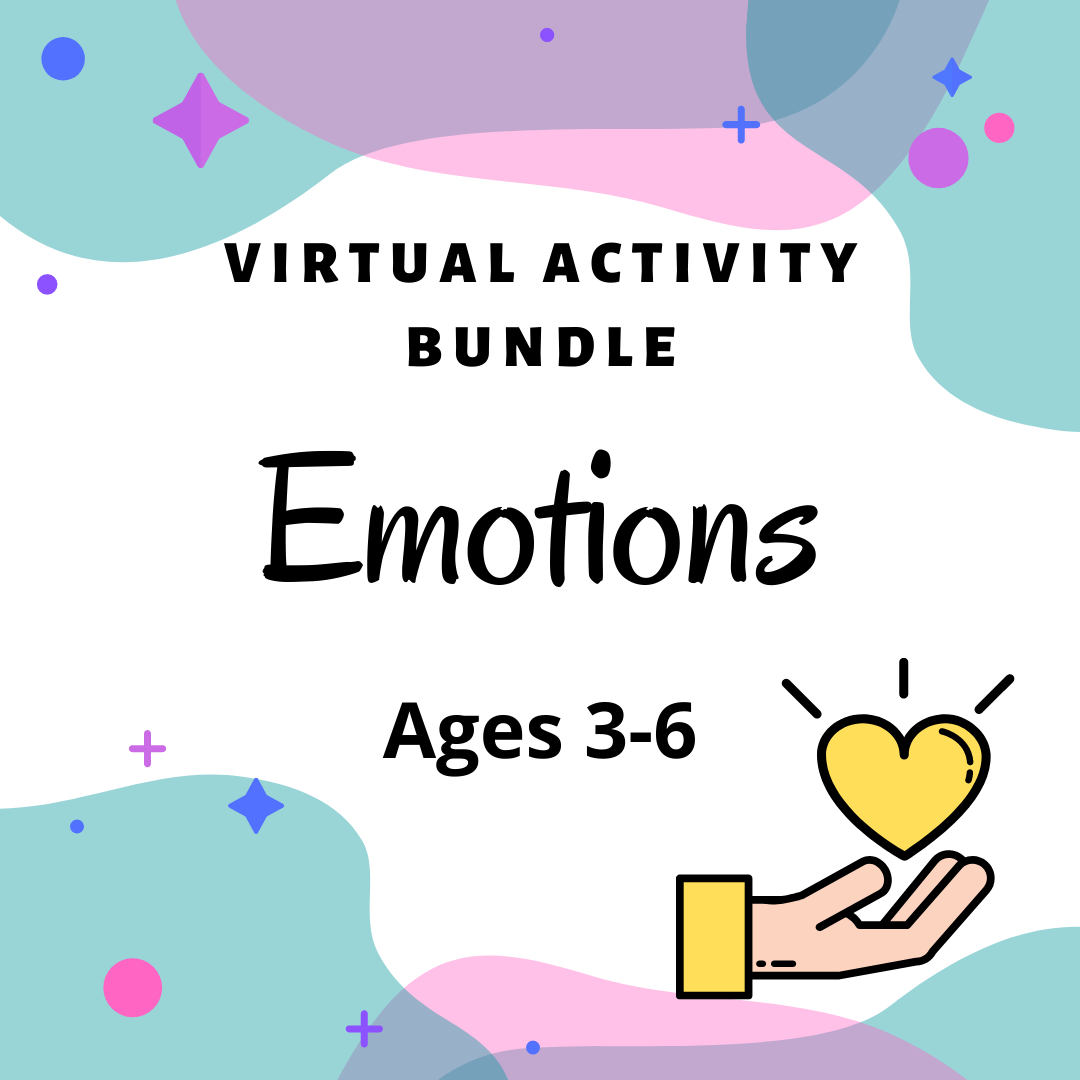 Young children are often overwhelmed by their emotions. Being able to name what they are feeling is the first step in learning how to manage the emotion. By learning the words to describe a variety of feelings, a child is more likely to be able to identify that feeling in themselves and others. It will improve their ability to communicate and to express their emotions in acceptable ways. Here are some resources to help you identify and talk about emotions with your child.
Books
"Duck & Goose, How Are You Feeling?" By Tad Hills
Using simple text and colorful illustrations, this book helps preschoolers identify familiar feelings like happy, sad, scared and proud.
"The Rabbit Listened" by Cori Doerrfeld
Taylor is excited about building a block tower, but it gets knocked down. Different animal friends try to help with a variety of suggestions, but what Taylor (who is never referred to with gendered pronouns) really needs is to explore a whole range of emotional responses. A cuddly rabbit shows up and just listens. Author/illustrator Doerrfeld gives children a model for how to process difficult events and provide meaningful support to friends who need it.
"Grumpy Monkey" written by Suzanne Lang, illustrated by Max Lang
Friends try to improve his mood, but Jim decides it's okay to feel grumpy sometimes.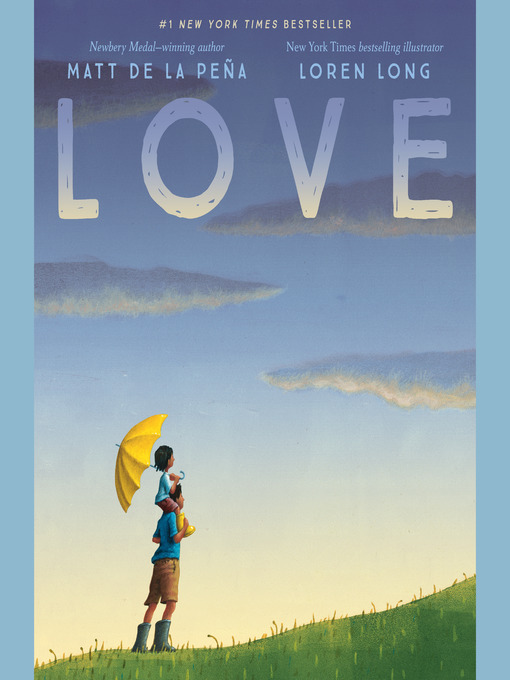 "Love" written by Matt De La Peña, illustrated by Loren Long
Learning to recognize love in the spirit and actions of others and in one's mirror reflection are among the most important and powerful lessons that life (and this book) can impart.
"The Thing Lou Couldn't Do" by Ashley Spires
Usually Lou loves adventures, but climbing a tree is new. New things are scary. But her friends seem to be having fun, so after much procrastination she gives climbing a try. She doesn't succeed, but her friends decide to change the game so she can play. Lou overcomes her fear and knows she will try climbing again another day.
"Alexander and the Terrible, Horrible, No Good, Very Bad Day" written by Judith Viorst, illustrated by Ray Cruz
Poor Alexander.  He did not have a good day. Everything seemed to go wrong. Sometimes it helps to know that bad days happen to other people too.
"Tomorrow Most Likely" written by Dave Eggers, illustrated by Lane Smith
One night, instead of focusing on going to bed, a little boy envisions the next day and all of the wonderful, dreamy and silly things that are to come. 
Music & Videos
"If You're Happy and You Know It" 
Join the DBRL staff as they sing about emotions.
"Let It Go" from Disney's Frozen
Elsa has been hiding her feelings and her true self. Now she is ready to reveal the truth. You can talk with your child about sharing feelings even when they are seen as negative feelings.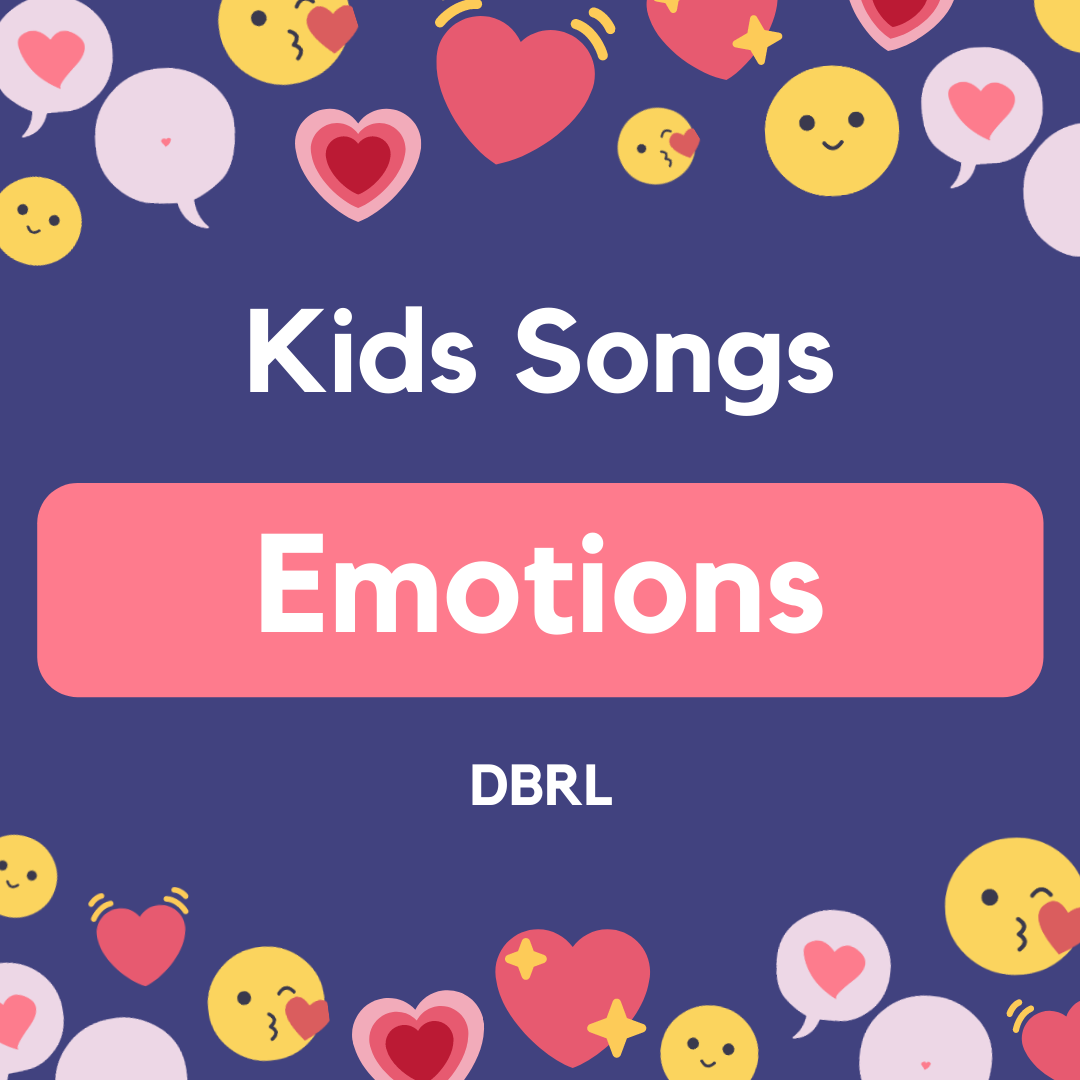 "I Love Trash" song by Oscar the Grouch
Not everybody loves the same things. Items that make Oscar happy may not make you happy, but that's okay.
Kids Songs: Emotions
I put together a playlist of songs all about emotions that you can listen to using the library's free music resource, Freegal! 
"The Story of My Feelings" by The Laurie Berkner Band
Laurie Berkner and friends share a song about feelings.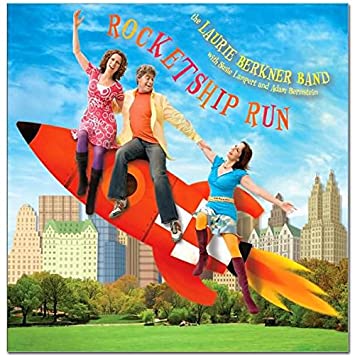 "Talking About Feelings" with Bert from Sesame Street
Bert has lost his paper clips. He talks with a friend, and together they make faces to express how Bert is feeling.
 "Sesame Street: A Song About Emotions"
Watch a music video of children experiencing a variety of emotions.
Activity
Make an Emotion Book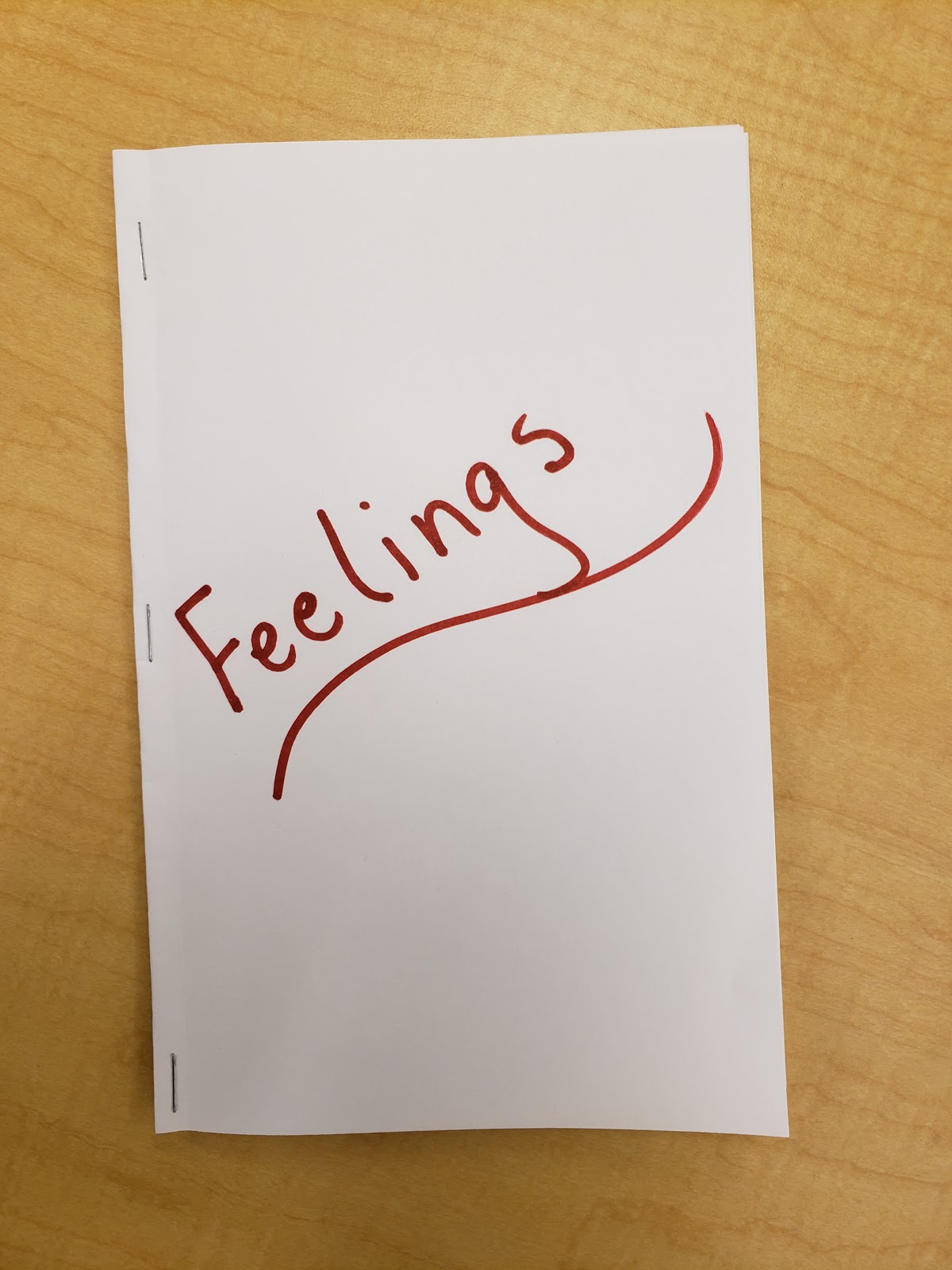 What you'll need:
Paper

Markers or crayons

Pencil or pen

Stapler
What you'll do:
Stack a few papers together and fold them in half. Staple the papers together along the edge to create a small book. Think of an emotion word. Try using words besides happy, sad, mad and surprised; how about calm, proud, frustrated or anxious? You could create a separate book for each word or one book with several words. Write the word on the book or page. Talk about what causes you, the caregiver, to feel this way. Then ask your child what might cause them to feel this emotion. Can they draw some things? Can they find pictures in old magazines to cut out that help them express their feelings?
This idea came from "Teaching Your Child To: Identify and Express Emotions," a PDF from The Center on the Social and Emotional Foundations for Early Learning. It includes other activity ideas and a wonderful list of "feeling words."
Additional Resource
Sesame Street: Exploring Emotions
This page includes the videos "Naming Feelings" with the Count, "Exploring Big Emotions" and "Feelings Have Names." Each video includes suggestions for parents of things to talk about with your child after viewing. Also on this site are games, songs, printable activities and more articles for parents.