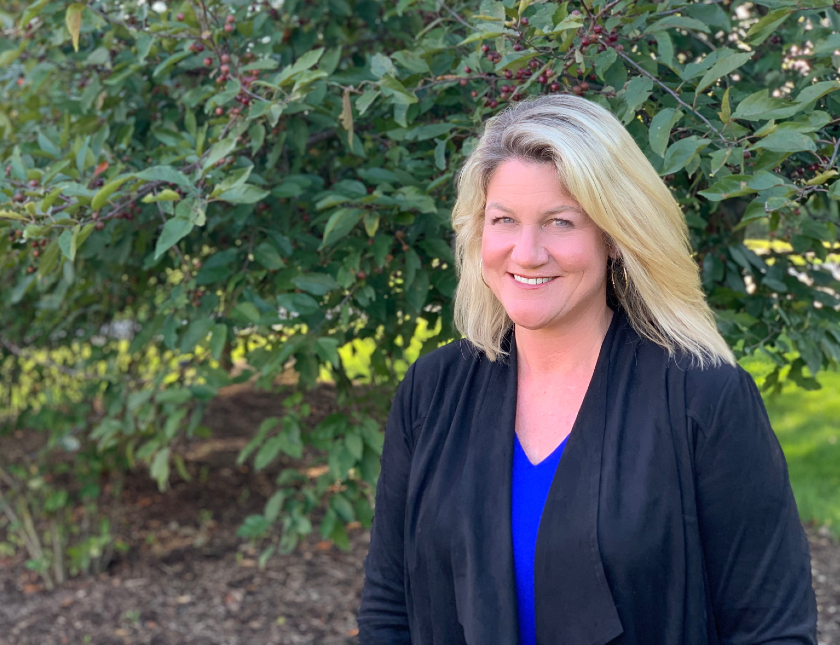 Kerri Linder is a Columbia, MO author who recently came out with her debut book, "Iconic Restaurants of Columbia Missouri." The book explores Columbia's culinary history, which is chock-full of restaurants that not only satisfied appetites but also provided gathering places to build community. Born and raised in Columbia, Linder combined her passion for food, local history and meeting new people and started Columbia Culinary Tours in 2014. I recently emailed some interview questions to her, and she was kind enough to take time out of her schedule to write back some answers.
Daniel Boone Regional Library: In the book you write about restaurants both past and present. Are there any from the past, perhaps before you were born, that you wish you had been able to visit while they were still open?
Kerri Linder: Definitely! As I was researching each restaurant, I couldn't help but imagine and create a mental picture of what it would have been like to be inside and enjoy a meal in every one of them, going all the way back to the days of the Boonslick Trail, which is now Broadway. Two of the restaurants that especially stood out to me were the Ever Eat Cafe and Breisch's. I would have loved to meet Ralph Morris and his mother, Bessie, that owned and operated the Ever Eat like a home away from home. It was where The Heidelberg (also an iconic restaurant) sits today, and was by all accounts, a place of constant activity in a welcoming atmosphere. Many of the people that I interviewed for the book recalled Breisch's as the go-to place for an experience along with a wonderful meal. The owners, Leroy and Nellie Watkins, had a reputation for high standards in both service and food quality. I would have loved to enjoy a great meal while listening to a Hammond organ performance or watching a fashion show in the restaurant. I also wish I could have tasted their legendary cinnamon rolls!
DBRL: Organizing this book must have been challenging. How did you decide to group the restaurants into different chapters?

Linder: Thank you for recognizing that! There have been so many restaurants worthy of recognition, and it was hard not to be able to include them all. I loved being able to highlight and share the stories of the places that were included, but getting to that point was a challenge! I originally organized it by type of restaurant, and then considered dividing the chapters by areas of Columbia. However, since local and national history is so interwoven in the stories of the restaurants, chronological order seemed to make the most sense to me. It was very interesting to see how the restaurants evolved and phased out with the changing times. Of course, there were some that have stood the test of time (decades), and the book ended with focusing on those restaurants that are still icons of the Columbia restaurant scene.
DBRL: What is the best thing you like about Columbia's current restaurant landscape?

Linder: My favorite thing about Columbia's current restaurant landscape is the variety of locally owned restaurants and food specialty shops that are available. We are fortunate to have restaurant owners from a variety of different backgrounds and locations that have chosen to make Columbia their home and have introduced many different flavors to our community. There are also several "home grown" and generational owners who take a lot of pride in playing a part in Columbia's culinary history and future. Like many communities, Columbia's restaurants are financially struggling from Covid restrictions. These places that have provided so much to our community, need us to rally around them and do everything we can to support them through this crisis. I know many of these owners, and they are resilient. I hope with the continued patronage of everyone, they will survive, and be thriving by the time we're all saying "remember when … "
DBRL: Do you have any books related to food you would like to recommend?

Linder: Like many others, I did a lot of cleaning and organizing over the last few months. I went through all of my cookbooks and had to stop and read my "Hominy Grill Recipes" cookbook again. My husband is originally from South Carolina and we love visiting Charleston. Hominy Grill has always been one of our favorite Charleston restaurants. During our most recent visit, I bought the cookbook after our meal and the chef/owner signed it for me. The cookbook includes his personal stories that go along with the recipes. Sadly, Hominy Grill closed earlier this year. I'm so glad I bought that cookbook! A food related book that I recommend is "The Pat Conroy Cookbook: Recipes and Stories of My Life." It's a great book that includes the author's stories about his travels and the food (a big part of travel for me) he loved from all over the world. It has great recipes too! Pat Conroy's fictional book, "South of Broad," is a fun read and has plenty of references to traditional southern food. To me, "Iconic Restaurants of Columbia" is as much about history as it is about food. DBRL has a great selection of books about Columbia and Boone County history for those interested in learning more about local history. All of the books by the late Warren Dalton are very entertaining and informative about Columbia going back almost 100 years.
DBRL: Where can readers get a copy of your book?

Linder: Locally my book is available at The Candy Factory (which is also featured in the book), Boone County Historical Society, Skylark Bookshop, Walgreen's and can be checked out at DBRL. It's also available online at Amazon, Barnes & Noble, Walmart and Target. For anyone that already has a copy of the book, now is the perfect time to enjoy a meal or treat from the iconic restaurants and specialty shops that are still operating and have the owner sign the book while you're there. Show them some love and let's keep them around!