Often, I'm drawn to a book because it's related in some way to another book I've already read and liked. When this happens, it's usually a work of fiction leading me to a nonfiction title about a subject that was important to the story. Pairing books like this can add an extra layer of enrichment. In this spirit, here are a few fiction-nonfiction book companions to read together.
After immersing myself in the world of "The Overstory" by Richard Powers, I was compelled to find out more about old growth forests. Powers interweaves the stories of nine different people, each with a personal connection to trees. One of the characters was inspired by real-life scientist Suzanne Simard, who has a new book out this year. Part memoir, part ecology lesson, "Finding the Mother Tree" relates Simard's own personal journey while also supplying lots of fascinating information on forest ecosystems.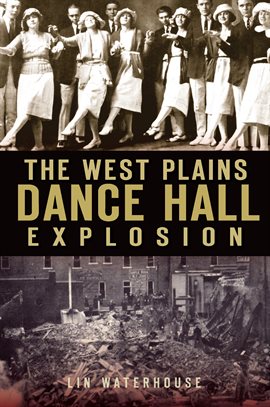 "The Maid's Version" by Daniel Woodrell is a fictionalized version of a historical event. In 1928, a dance hall in West Plains, Missouri mysteriously blew up, killing dozens of people and leaving many others with serious injuries. Alma, a maid for the wealthiest family in town believes she has pieced together the story of what really happened. Lin Waterhouse wrote a nonfiction investigation of the case, "The West Plains Dance Hall Explosion." She provides background on several of those who died, shares some popular theories, and describes the devastation wrought on the community.
Inspired by the Black Lives Matter movement, Angie Thomas' bestselling novel, "The Hate U Give" follows 16-year-old Starr Williamson's life as she struggles with the aftermath of the fatal shooting of her friend Khalil during an encounter with a police officer, an incident she witnessed. A good nonfiction companion for this is "Just Mercy" by Bryan Stevenson, a look at racial and class inequities in the criminal justice system.
Meg Howrey wrote a compelling and psychologically complex story of three astronauts from different countries training together for the first ever crewed mission to Mars in "The Wanderers." Meanwhile, actual astronaut Scott Kelly provides an inside view of life on the International Space Station with his memoir, "Endurance: a Year in Space, a Lifetime of Discovery."
For more book pairings, check out this DBRL catalog list.