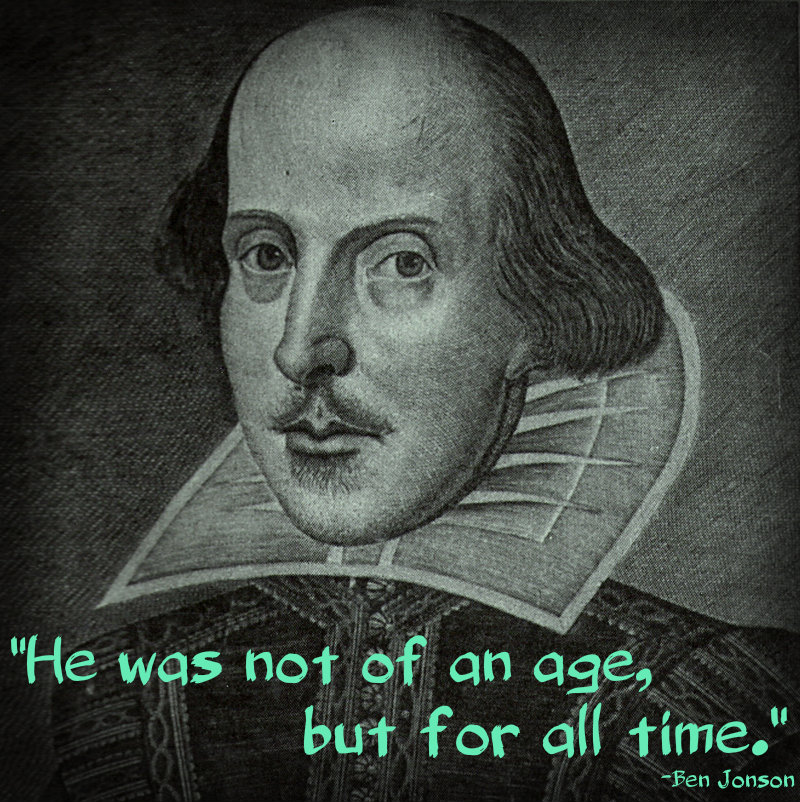 Shakespeare.
No, don't leave!
I promise this is not a blog post about old men in stiff collars doing boring recitations!
Yes, Shakespeare's works are over 400 years old. And some of them have aged better than others. There is archaic language that requires some effort, but when it comes to storytelling and wordplay, Shakespeare is peerless.
He wrote some of the most definitive and universal stories. I don't care what kind of movies you love; some part of their appeal is owed to Shakespeare. He pretty much created the romantic comedy and the "your mom" joke. He made history accessible and dramatic, filled with heroes and stirring speeches. He worked with smart dialogue, ghosts and prophecies to give us tales of mistaken identities, doomed lovers and power-hungry villains.
Still don't believe me? Still think it all sounds boring?
Thanks to the timelessness of Shakespeare's plays, they can be performed in varied and creative stagings.
How about a Brit/punk "Romeo and Juliet" set in the 1980s and performed outside, complete with soundtrack? Where the balcony scene is performed from the actual balcony of a fire escape? Greenhouse Theatre Project, based in Columbia, specializes in reimagined productions in creative spaces. You can see some of their work April 23 at the Unbound Book Festival!
The University of Missouri has a production of "Much Ado About Nothing," adapted by Cheryl Black and Patricia Downey, coming up in April that is set in the 1950s and features a doo-wop chorus singing songs like "Why Do Fools Fall in Love" and "Bad to the Bone." You can learn more at the MU Theatre Preview at the Columbia Public Library on April 2.
If you want to give a traditional staging a go, it's hard to do better than "Macbeth." The Scottish Play is Shakespeare's shortest tragedy and has one of the highest body counts. The Maplewood Barn Theatre is putting on this classic April 28-May 1 and May 5-8. It's basically "Game of Thrones" and promises to be a bloody good time.
All these years later, Shakespeare's plays still tug at our hearts and raise our ire. I think of one of my favorite lines from "Julius Caesar":
"How many ages hence
Shall this our lofty scene be acted over
In states unborn and accents yet unknown!"
Yes, Cassius is commenting on how history will remember them and their deeds. But it's also a lovely meta nod from Shakespeare.
How long will my plays be performed? In what countries and languages?
Shakespeare's works have been translated into over 80 languages, including Klingon.
And four hundred years and counting is a pretty good run. Here's to four hundred more.