Here is a new DVD list highlighting various titles recently added to the library's collection.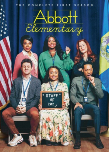 "Abbott Elementary"
Season 1 
Website / Reviews 
This TV show is a workplace comedy featuring a group of dedicated, passionate teachers — and a slightly tone-deaf principal — who find themselves thrown together in a Philadelphia public school where, despite the odds stacked against them, they are determined to help their students succeed in life.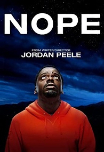 "Nope"
Website / Reviews 
This science fiction horror epic is the latest from Oscar-winning filmmaker Jordan Peele. Following their father's shocking death, Hollywood animal wrangler OJ (Daniel Kaluuya) and his sister Emerald (Keke Palmer) begin observing unexplained phenomena on their vast Southern California ranch that leads them down an obsessive rabbit hole as they plot attempts to capture the mystery on camera.
"The U.S. and the Holocaust"
Miniseries
Website / Reviews 
Ken Burns, Lynn Novick, and Sarah Botstein's three-part, six-hour documentary series examines how the American people and leaders responded to one of the greatest humanitarian disasters of the twentieth century, and how this catastrophe challenged America's identity as a nation of immigrants and the very ideals of democracy.
Other notable releases: