Here is a new DVD list highlighting various titles recently added to the library's collection. Click on the website links to see the trailers.
"All Creatures Great and Small"
Season 1
Website / Reviews
A new adaptation of the popular book series airing on PBS. Fresh out of Glasgow Veterinary College, James Herriot follows his dream to become a vet in the magnificent Yorkshire Dales. He soon discovers that treating the animals is as much about treating their owners, and the Dales farmers are a tough crowd to please.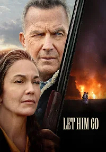 "Let Him Go"
Website / Reviews 
This neo-Western follows retired sheriff George Blackledge and his wife Margaret as they leave their Montana ranch to rescue their young grandson from the clutches of a dangerous family living off the grid in the Dakotas, headed by matriarch Blanche Weboy. When they discover the Weboys have no intention of letting the child go, George and Margaret are left with no choice but to fight for their family.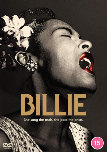 "Billie"
Website / Reviews 
Billie Holiday had one of the greatest voices of all time. She was a woman of breathtaking talent and global popularity who was unafraid of stirring controversy. Crafted from extraordinary unheard interviews, and restoring key performances into color for the first time, this documentary is the story of the singer who changed the face of American music, and the journalist who died trying to tell it.
Other notable releases: