Here is a new DVD list highlighting various titles recently added to the library's collection.
"All Quiet on the Western Front"
Website / Reviews 
This 2022 dramatic film tells the gripping story of a young German soldier on the Western Front of World War I. Teenager Paul Bäumer and his friends voluntarily enlist in the German army, riding a wave of patriotic fervor that quickly dissipates once they face the brutal realities of life on the front. This academy award winning film from director Edward Berger is based on the 1929 novel of the same name.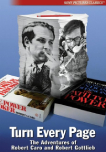 "Turn Every Page"
Website / Reviews 
This documentary follows Pulitzer Prize winning historian and biographer Robert Caro and his editor Robert Gottlieb. The duo has worked together for over 50 years and they have embarked on the final book project they will ever do together. With humor and insight, this unique double portrait reveals the work habits, peculiarities, and professional joys of these two ferocious intellects as they attempt to finish their life's work.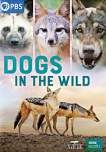 "Dogs in the Wild"
Miniseries
Website / Reviews 
One family, 37 different faces. From the recognizable and familiar like foxes, wolves, African wild dogs and coyotes to the lesser-known ones like the Japanese raccoon dog, fennec fox, dholes and dingoes, canids have conquered every continent except Antarctica. Get to know these adaptable creatures in the three-part documentary miniseries.
Other notable releases: