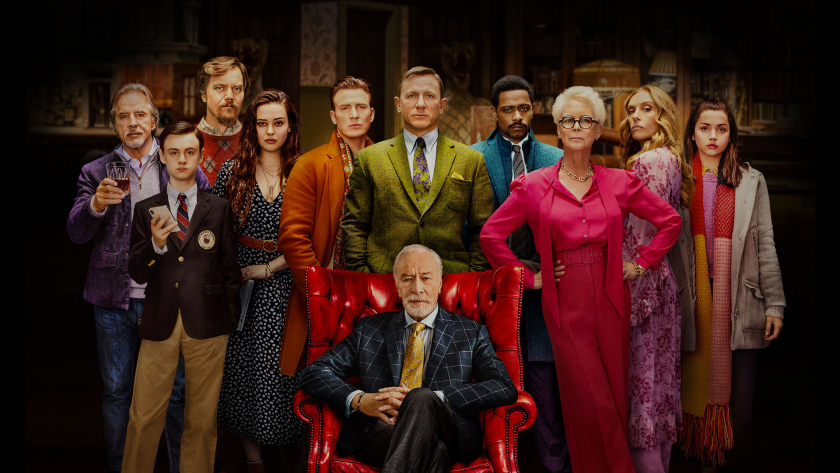 Here is a new DVD list highlighting various titles recently added to the library's collection.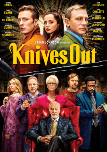 "Knives Out"
Website / Reviews 
A tribute to mystery mastermind Agatha Christie and a fun, modern-day murder mystery where everyone is a suspect. When a renowned crime novelist is found dead at his estate, the inquisitive and debonair Detective Benoit Blanc is mysteriously enlisted to investigate. From the novelist's dysfunctional family to his devoted staff, Blanc sifts through a web of red herrings and self-serving lies to uncover the truth behind his untimely death.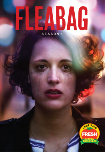 "Fleabag"
Season 1
Website / Reviews 
This series is a hilarious and poignant window into the mind of a dry-witted, sexual, angry, grief-riddled woman trying to make sense of the world. Award-winning playwright Phoebe Waller-Bridge writes and stars as Fleabag, an unfiltered woman trying to heal, while rejecting anyone who tries to help her and keeping up her bravado all along.
"Midnight Traveler"
Website / Reviews 
Shown at the 2019 True False Film Fest, this documentary follows Afghan director Hassan Fazili who is forced to flee the country with his family when the Taliban puts a bounty on his head. Capturing the family's uncertain journey firsthand, Fazili documents their harrowing trek revealing the danger and uncertainty facing refugees seeking asylum juxtaposed with the unbreakable love shared among the family on the run.
Other notable releases:
"Anthropocene" – Website / Reviews
"Anya" – Website / Reviews
"Burning" – Website / Reviews
"Color Out of Space" – Website / Reviews
"Doctor Sleep" – Website / Reviews
"Eaten by Lions" – Website / Reviews
"Ford V Ferrari" – Website / Reviews
"Frozen II" – Website / Reviews
"Give Me Liberty" – Website / Reviews
"The Good Liar" – Website / Reviews
"The House That Jack Built" – Website / Reviews
"Howards End" – Miniseries – Website / Reviews
"Jim Allison: Breakthrough" – Website / Reviews
"JoJo Rabbit" – Website / Reviews
"Keeping Faith" – Season 2 – Website / Reviews
"Mr. Inbetween" – Season 2 – Website / Reviews
"Pavarotti" – Website / Reviews
"Retablo" – Website / Reviews
"Roma" – Website / Reviews
"Sanditon" – Season 1 – Website / Reviews
"Sea of Shadows" – Website / Reviews
"Shoplifters" – Website / Reviews
"Snatchers" – Website / Reviews
"Stranger Things" – Season 3 – Website / Reviews
"Swamp Thing" – Season 1 – Website / Reviews
"Toxic Beauty" – Website / Reviews
"The Twilight Zone" – Season 1 – Website / Reviews
"Villains" – Website / Reviews
"Waves" – Website / Reviews
"Wild Nights With Emily" – Website / Reviews
"You" – Season 1 – Website / Reviews