Here is a new DVD list highlighting various titles recently added to the library's collection.
"My Brilliant Friend"
Season 1
Website / Reviews
Based on the bestselling Neapolitan novel series by author Elena Ferrante. When the most important friend in her life seems to have disappeared without a trace, Elena Greco, a now-elderly woman immersed in a house full of books, turns on her computer and starts writing the story of their friendship.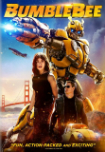 "Bumblebee"
Website / Reviews
Charlie Watson, a teenager trying to find her place in the world, discovers and repairs a battle-scarred robot named Bumblebee, who's disguised as a Volkswagen Beetle. As the Decepticons hunt down the surviving Autobots with the help of a secret agency led by Agent Burns, the transformer and Charlie team up to protect the world in an action-packed adventure that's fun for the whole family.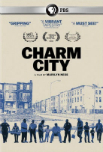 "Charm City"
Website / Reviews
This film is an intimate portrait of a diverse group of neighbors, including police, citizens, community leaders, and government officials who, with grit and compassion, survive in and work to improve their vibrant neighborhoods during a violent three-year stretch in Baltimore. There they face a complex web of social issues for a population that has been largely abandoned to fend for itself.
Other notable releases:
"Andre the Giant" – Website / Reviews
"Arctic" – Website / Reviews
"Dirty John" – Season 1 – Website / Reviews
"A Dog's Way Home" – Website / Reviews
"The Gospel of Eureka" – Website / Reviews
"Hal" – Website / Reviews
"Hell on Earth: The Fall of Syria and the Rise of ISIS" – Website / Reviews
"Holmes & Watson" – Website / Reviews
"If You're Not in the Obit, Eat Breakfast" – Website / Reviews
"The Kid Who Would Be King" – Website / Reviews
"Legends of Tomorrow" – Season 3 – Website / Reviews
"Margaret: the Rebel Princess" – Website / Reviews
"The Mule" – Website / Reviews
"On the Basis of Sex" – Website / Reviews
"Rust Creek" – Website / Reviews
"Vice" – Website / Reviews
"Victoria" – Season 3 – Website / Reviews