Here is a new DVD list highlighting various titles recently added to the library's collection.
"My Heart Can't Beat Unless You Tell It To"
Website / Reviews
In this dramatic horror film, Dwight and his sister Jessie reach a crossroads over what to do about their younger brother Thomas' mysterious illness. The increasingly dangerous task of keeping him alive weighs heavy on sensitive Dwight, and as a fiercely private and close-knit family unit, Thomas and Jessie depend on him and the rituals they've learned in order to keep their secret.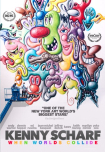 "Kenny Scharf"
Website / Reviews
This documentary is about Kenny Scharf, who arrived in New York City during the early '80s and quickly befriended Keith Haring and Jean-Michel Basquiat, forming a trio that would take the creative yet depressed downtown art scene by storm. Unlike his friends who died tragically young, Scharf lived to face setbacks while remaining true to his high-tone Technicolor artistic vision which has cemented his place as a pop art icon.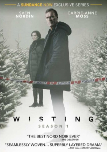 "Wisting"
Season 1
Website / Reviews 
This is a detective television series that takes inspiration from the novels by Jørn Lier Horst. It tells the story of Norwegian homicide detective William Wisting as he struggles with the two toughest cases of his career. His serial killer investigation crosses paths with his journalist daughter's news story, putting her in grave danger.
Other notable releases: