Here is a new DVD list highlighting various titles recently added to the library's collection. Click on the website links to see the trailers.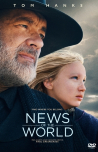 "News of the World"
Website / Reviews
Based on the book that was the 2018 One Read runner up, this film follows Capt. Jefferson Kyle Kidd in 1870 America as he crosses paths with a 10-year-old girl taken by the Kiowa people. Forced to return to her aunt and uncle, Kidd agrees to escort the child across the harsh and unforgiving plains of Texas. However, the long journey soon turns into a fight for survival as the traveling companions encounter danger at every turn.

"Minding the Gap"
Website / Reviews
Shown previously at Ragtag Cinema, director Bing Liu's documentary weaves a story of skateboarding, friendship, and fathers and sons into a coming-of-age journey of courageous vulnerability. Over the course of several years and with his camera always at the ready, Liu records the rocky paths of his two friends — as he does so, deeper parallels emerge that draw the filmmaker into a heartrending confrontation with his own past.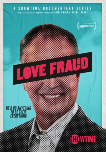 "Love Fraud"
Miniseries
Website / Reviews
This four-part Showtime docu-series follows the search for one man, Richard Scott Smith, who over the past 20 years used the internet and his dubious charms to prey upon unsuspecting women looking for love. The story unravels in real time as Smith's victims band together to seek sweet revenge.
Other notable releases: