Here is a new DVD list highlighting various titles recently added to the library's collection. Click on the website links to see the trailers.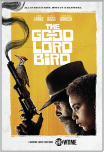 "The Good Lord Bird"
Miniseries
Website / Reviews 
Based on the book that was the 2015 One Read runner up, this seven part miniseries follows abolitionist John Brown and a fictional enslaved boy named Onion in events leading up to the start of the American Civil War. It's a humorous and dramatic tale of Antebellum America and the ever-changing roles of race, religion and gender in American society.
"Some Kind of Heaven"
Website / Reviews
Playing previously at the 2020 True False Film Fest, this doc cracks the manicured facade of The Villages, America's largest retirement community — a massive, self-contained utopia located in Central Florida. With strikingly composed cinematography, this candy-colored documentary offers a tender and surreal look at the never-ending quest for finding meaning and love in life's final act.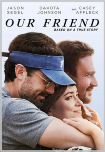 "Our Friend"
Website / Reviews 
This fictional film tells the inspiring and extraordinary true story of the Teague family — Matt, Nicole, and their two young daughters. When Nicole is diagnosed with terminal cancer, the couple's best friend Dane offers to come and help out. As Dane puts his life on hold to stay with his friends, the impact of this life-altering decision proves greater and more profound than anyone could have imagined.
Other notable releases: