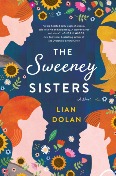 "The Sweeney Sisters" is the story of three sisters navigating the loss of their father, who was a famous author. After his passing, they discover a fourth sister born out of an affair and have to come to terms with how this blemishes their father's legacy and form a relationship with their new sister. It was a very light-hearted take on a heavy topic. The relationship between the sisters is funny, sweet and complicated, much like real life. It was a quick fun read.
Three words that describe this book: Family, Funny, Sweet
You might want to pick this book up if: Want an entertaining quick read.
-Anonymous
This reader review was submitted as part of Adult Summer Reading 2022. We will continue to share these throughout the year.