These are some more CDs I've been keeping in rotation as I put off replacing the dysfunctional AUX cord in my car. Thanks to the library, I always have an album accompanying me from point A to point B 🙂. What are you listening to in the in-between?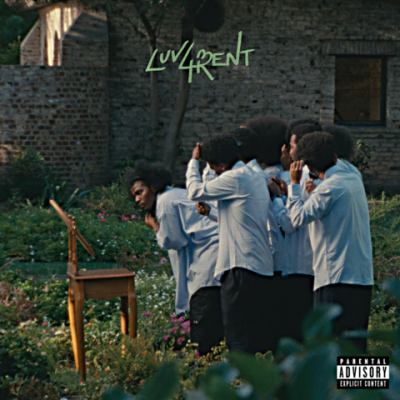 When to Listen: Embarking on a day you're not sure you'll get through (a long shift, a difficult visit, a first meeting); on the way back home, when you remember how most things are survivable (enjoyable, even, when you rely on the people around you and let them rely on you, too).
Feels Like: Coffee in the evening. A good hair day. Telling your friend a sad story, realizing it's kind of funny (They're laughing, and now you're laughing, and it doesn't really matter why).
Favorite Lyric: "Not too great at relationships / At least I try" ("90 Proof" ft. J. Cole)
From the Artist: "This whole album… it's about having fun and recognizing your inner love, you feel me? Straight up self-love vibe" (Apple Music).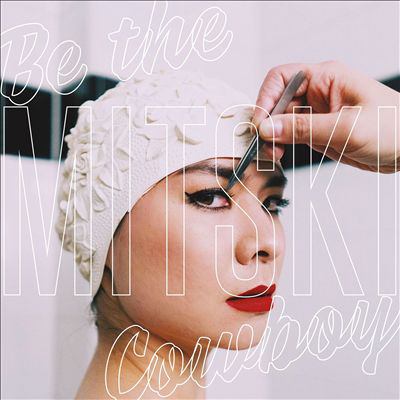 When to Listen: In the car with your best friend, on the way home from a night out. Side by side in the spaceship, softening each other's landing — saying, in not so many words, thank you for tonight. Did you need it as much as I did? I've been feeling so lonely, but never when I'm with you.
Feels Like: Mourning in the midst of mania. Whirling around the dance floor, suddenly seeing yourself from the outside — a tragic character, waiting for your movie kiss.
Favorite Lyric: "Does it smell like a school gymnasium in here?" ("Two Slow Dancers")
From the Artist: "The point isn't for me to sound pretty. The point is to express something" (Outline).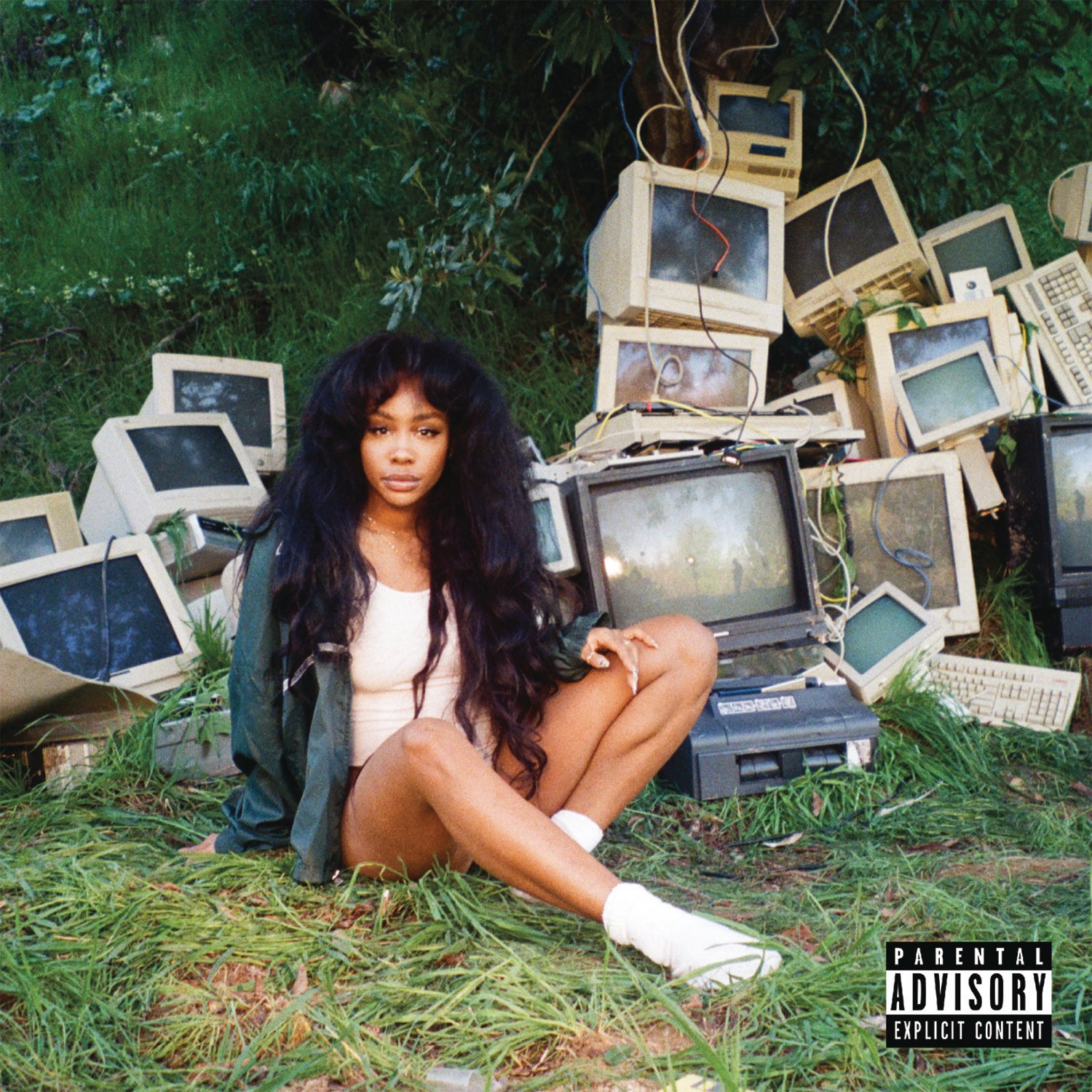 When to Listen: When it stuns you, how many times your heart can learn and forget the same lesson (the one about how we rarely get to keep what we find, how love is a bird, or light — nothing you can hold in your hands; how life goes on, how the small joys persist).
Feels Like: The late night (tears, confessions, spiraling, languishing); the early morning (hope, grief, a hot shower, a cup of tea). A call from Mom.
Favorite Lyric: "You'll never love me / But I believe you when you say it like that" ("Garden (Say It Like Dat)")
From the Artist: "Ctrl is a concept. I've lacked control my whole life and I think I've craved it my whole life. I couldn't really arrive at it and now, I'm not really looking to arrive at it anymore. I'm just happy to be present" (Rap-Up).
Weyes Blood "And in the Darkness, Hearts Aglow" (2022)
When to Listen: When "how are you?" doesn't feel like the right question — rather, what are you carrying today? How would it feel to set it down, or to toss it into the ocean? If you're not ready to let it go, could you trust someone else to carry it with you? Just for a moment?
Feels Like: A warming balm. The shoulder of someone who loves you, waiting for you to rest your head. The certainty that they will be there when you wake up.
Favorite Lyric: "We tend to live long / That's why so many things go wrong" ("Children of the Empire")
From the Artist: "I just hope the album provides some kind of catharsis on how bizarro everything has become. All my friends are always like, 'Last year was weird, this year is weird, too.' Every year might just be weird from now on" (Consequence).
James Blake "The Colour in Anything" (2016)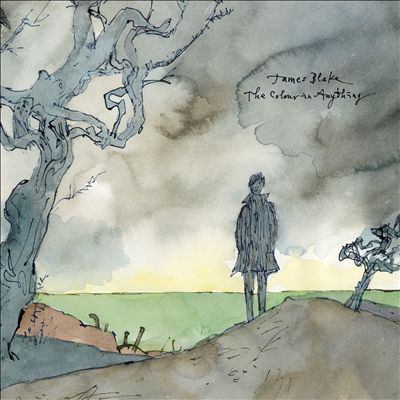 When to Listen: When the air starts to cool, when the lush summer drive begins to lose its saturation (When nature turns inward, it's time for you to seek shelter, too — slow down, take stock, feel those aches and pains you ignored in the heat of summer, surrender to the coming season of rest and rebirth).
Feels Like: Walking through a morning fog, approaching the cafe on the corner (adjusting your eyes to the windows' warm glow, anticipating the smell of coffee, the swell of conversation). You'll make your way inside, in a moment. But you're not quite ready, yet, to leave your cozy solitude, to enter the realm of the living.
Favorite Lyric: "Days form like new figures down my road / Each one looks more like you than you know" ("f.o.r.e.v.e.r.")
From the Artist: "It was a lot of fear of saying something too honest in my early work. When artists get older and they see the reaction to honesty, sometimes it can make them withdrawn, and I wanted to do the opposite. I wanted to become more honest in order to ignore that fear" (Groove).
When to Listen: When you're seeking realignment, rejuvenation, relief. When you're feeling tenderly about the world but worn down by its disappointments. A drive at dusk, when the sudden sight of the full moon brings you close to tears.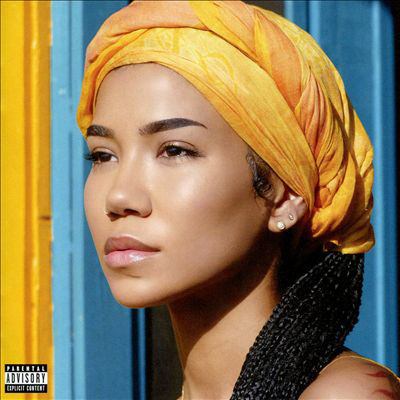 Feels Like: The release of held breath. Honey in your tea. Opening the bedroom window, sitting on the carpet where the sunlight pools, letting your mind spin, wander, settle, quiet.
Favorite Lyric: "Speak from your gut, honey / Say what you want, my love" ("Speak")
From the Artist: "In a sense, I am like a volcano, and this album is an eruption. It starts with 'Triggered,' and there's a lava flow with all these songs where it's a free-flowing jam session. And then it settled — and it became this beautiful land where there's new life" (Billboard).