It's time to saddle up and head from the West Coast into the Rocky Mountains and the High Plains. In the words of Wallace Stegner, "Under the rough and ridiculous circumstances of life in the Rocky Mountains there was something exciting and vital, full of rude poetry: the heartbeat of the West as it fought its way upward toward civilization." So I begin my journey of this poetic land.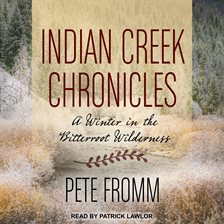 I will start in Idaho with "The Indian Creek Chronicles" by Pete Fromm. This book was the winner of the Pacific Northwest Booksellers Association Book Award and they should know, right? It is a memoir of Fromm's seven month adventure during the harsh winter as he was trying to protect 2.5 million salmon eggs, and come to terms with man's place (specifically, his place) in nature. It promises to be a bit Henry David Thoreau mixed with a bit of Jack London.
And now the trail leads to Montana with "This House of Sky: Landscapes of a Western Mind" by Ivan Doig where "The spaces between stars are where the work of the universe is done." Another memoir, this one is of Doig's life growing up among the sheep herders and small towns in Western Montana. But even more than the story of his youth, this is a loving tribute to his Scottish born father and his maternal grandmother who both came together to raise Ivan after his mother died when he was six.
The road now leads to Wyoming in "The Laramie Project" by Moisés Kaufman and his Tectonic Theater Project. Kaufman is a playwright and the director and founder of Tectonic Theater Project. He and the theater group spent a year and a half following the murder of Matthew Shepard conducting hundreds of interviews with the citizens of Laramie, Wyoming to create this portrait of a town struggling with a horrific event. I'm counting on this one to do a little double duty and also qualify for a task in the 2021 Read Harder Challenge for an LGBTQ history book.
From Wyoming, I will head to Utah. It's time for a bit of fiction. I plan on reading "Wild Bird" by Wendelin Van Draanen. This one, in our YA collection, is about Wren Clemmens who is whisked away from her home and into the Utah wilderness for some wilderness camp therapy because her parents just don't know what to do with her anymore. She now has to find a way to survive in the high desert and that is going to require a bit of cooperation.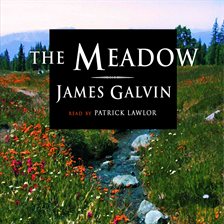 And now off I ride to Colorado with "The Meadow" by James Galvin. This book of historical fiction offers a 100 year history of a small meadow ranch in the arid high mountains of Colorado and the people that are possessed by it. Even though this is a narrative fiction, it promises to be very poetic. Here is a quote I found that settled me on this title: "Each year the snow tries to memorize, blindly, the landscape, as if it were the landscape that was going to melt in spring."
I don't know if I have conveyed how difficult it is to narrow each state down to one book. It's almost impossible and I'm trying to stick with books I've never read. So here is a list of other possible titles but you might know of others. You can also find past posts in this series at Travel Through Story: The Deep South, Travel Through Story: The Southwest, and Travel Through Story: The Pacific Northwest, Alaska and Hawaii.
And now it's time for me to ride off in the sunset. So long, partner.
Image credit: Tony Webster, Rocky Mountain National Park – Entrance Sign, Colorado, CC BY 2.0, via Flickr