I have a weakness for crime dramas. If there's an English accent involved, all the better. Here, I have rounded up a few of my favorites from the library collection. In order to narrow the list, I have only included women who fight crime. They aren't necessarily newer acquisitions, but they're worth a look if you haven't checked them out yet.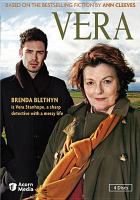 First, "Vera." Brenda Blethyn stars as DCI Vera Stanhope, a loner with a sharp tongue and a quick wit who always solves the crime. She is accompanied by her ever-patient young Sergeant, DS Joe Ashworth, played by David Leon from 2011-2014, and DS Kenny Doughty, played by Aiden Healy from 2015-2021. Set in the moorlands of Northumbria, these mysteries have a bleak and slightly creepy feel. Vera lives in her father's old house by herself, barring the taxidermy birds her father kept around the place. She is a well-developed character with flaws and charms almost in equal measure.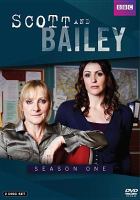 "Scott and Bailey" is set in Manchester. This British crime-fighting duo are tight friends, despite their diverse lifestyles. Suranne Jones plays single, unpredictable DC Rachel Bailey and Leslie Sharp plays wife and mother DC Janet Scott. Their hard-nosed DCI, Gill Murray, played by Amelia Bullmore steals her scenes every time with her direct, no-nonsense attitude. You will enjoy the detectives' personal stories as much as their crime-solving.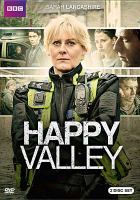 Next up, the ironically named "Happy Valley." Starring Sarah Lancashire (of "Last Tango In Halifax" fame) as Police Sergeant Catherine Cawood as a mother coming to terms with the suicide of her daughter. This is a darker drama than the first two. The main criminal in the series is played by James Norton (pretty vicar, Sidney, from the early seasons of "Grantchester"). If you liked him in "Grantchester," be prepared to be horrified by this character switch.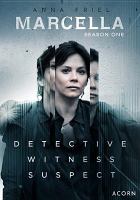 In "Marcella," Anna Friel stars as a London detective whose marriage is disintegrating while she experiences occasional fits of black-out rage. The series was written by a Swedish screenwriter. In 2017, Anna Friel won an International Emmy for best actress for her performance as Marcella. Her character deals with her family turmoil while trying to uncover the identity of a serial killer and dealing with her own mental illness.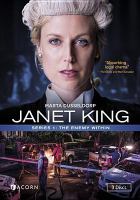 "Janet King" takes us to Australia. It has a different type of woman fighting crime. Janet is a senior crown prosecutor fresh off of maternity leave after the birth of her twins. She finds her family in danger after uncovering a case of conspiracy and murder. This series has three parts.
My last recommendation goes off the rails a little. It is a documentary that introduces the audience to a woman ahead of her time. There's a lot to unpack here. Here is part of the catalog's description of "Of Dolls and Murder": "Before forensics, DNA, and CSI we had dollhouses, an unimaginable collection of miniature crime scenes, known as the Nutshell Studies of Unexplained Death. Created in the 1930s and 1940s by a crime-fighting grandmother, Frances Glessner Lee created the Nutshells to help homicide detectives hone their investigative skills. These surreal dollhouses reveal a dystopic and disturbing slice of domestic life with doll corpses representing actual murder victims, or perhaps something that just looks like murder. Despite all the advances in forensics, the Nutshells are still used today to train detectives. This documentary film, 'Of Dolls and Murder,' explores the dioramas, the woman who created them, and their relationship to modern day forensics." It's a story unlike any I have heard before.
I hope you enjoy these strong female characters as much as I did. Meanwhile, I will troll the collection for my next set of recommendations. Stay tuned!