How's your Summer Reading going? My nine month old son finished his pretty quick, but I still need to catch up. If you need some exciting new books to round out your summer, take a look at these!
Picture Books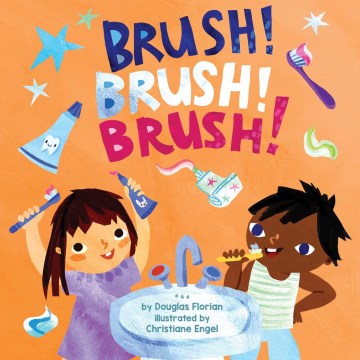 "Brush! Brush! Brush!" written by Douglas Florian and illustrated by Christiane Engel
I don't usually highlight board books, but I wanted to bring this one to your attention! This book is perfect for toddlers that are learning how to brush their teeth. The illustrations are bright and exciting but simple enough that it's easy to follow what's happening. The text has a wonderful bouncy rhythm, repeating the end of each line. "Toothpaste on the / brush! brush! brush! / Take your time. / Don't rush! rush! rush!" There's excellent tooth-brushing advice for every step of the process, delivered with charm and verve. My little boy doesn't have teeth yet, but we'll definitely be checking this book out when the time comes!
---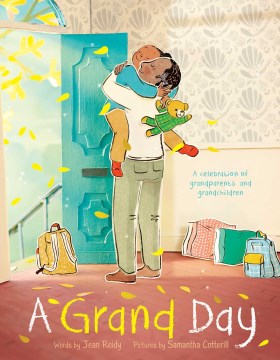 "A Grand Day" written by Jean Reidy and illustrated by Samantha Cotterill
These illustrations. Oh my goodness. This book is an ode to time spent with grandparents, and the pictures are stunningly crafted dioramas. I was always fascinated by dollhouses and miniatures when I was a kid, and these illustrations make me want to shrink down and climb right into the pages! The story follows several different children, all enjoying time with their grandparents. Baking, gardening, dancing, making art, each scene is so inviting and full of joy. The writing is excellent as well, capturing the enthusiasm the kids have for their grand days. Definitely one to share across generations.
---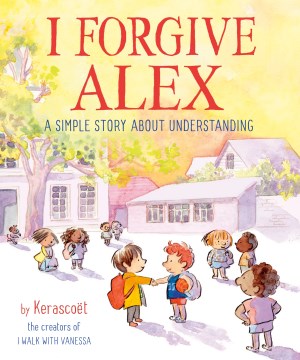 "I Forgive Alex" by Kerascoët
I've definitely written before about how much I love wordless picture books. They encourage visual literacy and social emotional learning, as kids have to look at the characters to see what's going on, instead of simply reading it in the text. This book, by the same folks who did "I Walk With Vanessa," is a perfect example of that. In the story, a little boy on the playground is showing his friends some artwork he drew, when another boy crashes into him while playing basketball, knocking the artwork into a puddle. The two of them are upset as they go on with their day, but when the basketball player works up the courage to apologize, the young artist has already decided to forgive him. As you read this with your kid, get them to tell you the story and what's happening in the pictures. This book lends itself well to engaging on a deeper level, and the author's notes in the back talk about how to approach both apologies and forgiveness.
---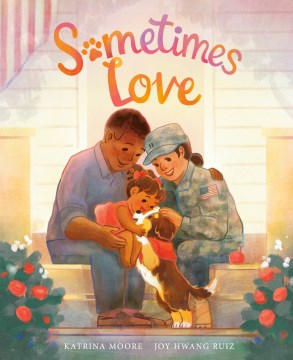 "Sometimes Love" written by Katrina Moore and illustrated by Joy Hwang Ruiz
As both a dog story and a story about a military family, this book does double duty (if you'll forgive the pun). A toddler is given a puppy and the two fall in love "at first lick." They enthusiastically play and cuddle together, but things change quickly when their active duty mom is deployed overseas. The puppy can't come with them, so they leave it behind with a service that provides pet care for soldiers. While the little girl is initially devastated, she learns that her love for her puppy has only grown during their separation. A joyful reunion when they return home provides all the feel-good resolution you could ask for. Other than the truly adorable illustrations, what I really love about this story is that it brings up an aspect of life for military families that many may not have thought about before. An author's note includes more information about boarding programs for pets of active duty families.
---
Chapter Books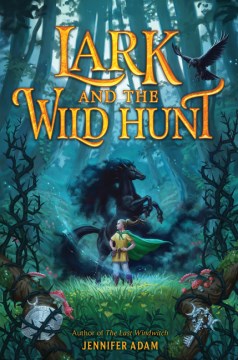 "Lark and the Wild Hunt" by Jennifer Adam
Lark lives with her parents and older brother in the Borderlands between the human and Fae realms. A few times a year, humans and Fae team up to ride in the Wild Hunt, as they track down dangerous magical creatures that have left the Fae realms and try to attack humans. When Lark's older brother disappears after riding in the last Hunt, she's concerned enough to accept help from a Fae named Rook. One of the first rules of life in the Borderlands is to never trust the Fae, but Lark will need to break that rule and more as she searches for her brother. What she uncovers is a greater threat than she'd imagined, as she seeks to restore stability to both realms. I love a classic Fae tale, and this book creates a phenomenal atmosphere and setting with a resourceful and courageous heroine. Give to existing fans of faerie tales, or to those looking for a great introduction to the Fair Folk.
---
"Nura and the Immortal Palace" by M.T. Khan
Next up is another fantasy, but this one is grounded in the real world. 12-year-old Nura has been working in the mica mines to support her mother and three little siblings since their father died. While her mother wants her to attend school, Nura is determined to save enough money to send her siblings instead, so they can rise above life in their poverty-stricken Pakistani town. When Nura loses her friend Faisal in a cave-in, she delves even further into the mine to try and rescue him—and falls into the magical realm of the jinn. Invited to stay at the jinn's luxury hotel, she quickly becomes trapped there instead and forced to work as a servant alongside Faisal and other missing children. This has some Pakistani "Spirited Away" vibes, while also raising awareness about child labor and exploitation.
---
"The Language of Seabirds" by Will Taylor
Jeremy is in between many things. It's the summer between school years, at twelve he's in between childhood and adolescence, and he's between life with his married parents and life with his divorced parents. Jeremy and his dad have rented a house on the Oregon coast for two weeks, while his mom moves out. His dad is usually the relaxed parent, but now he's got more rules and has started drinking more. With all the changes, Jeremy hasn't quite gotten up the courage to come out to his parents. Things start to look up when Jeremy meets a boy named Evan running on the beach, and the two quickly form a friendship. They develop a coded language together, based on the names of different seabirds. Their story is sweet and romantic, poignantly capturing the experience of first love.
---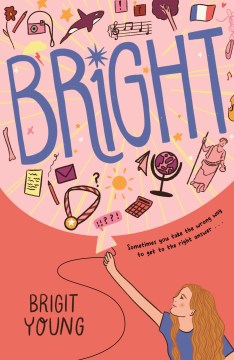 "Bright" by Brigit Young
Marianne might have to repeat eighth grade. For years and years she tried to do well in school, but after always coming up short she's decided to stop trying and hide behind her bubbly and outgoing persona. That was working well, until she landed in Mr. Garcia's math class. To avoid failing, Marianne desperately joins his Quiz Quest team for extra credit, but is dumbfounded when she finds out she has to actually contribute to the team. As she studies with her new teammates, she begins to realize her own strengths and to finally believe in herself. This is a lot less cheesy than I made it sound, I promise. I was a part-time high school teacher for a couple years, and I absolutely recognize Marianne. I think it's the perfect book for kids dealing with negative thoughts about themselves, as well as for kids who may not understand the struggles others are facing academically.