As I sit at my computer ordering books, I just get so excited about so many of them! There are too many to share, but I'm delighted to be able to tell you about some of them here. For all the rest, make sure you keep an eye on our new book shelves at your library.
Picture Books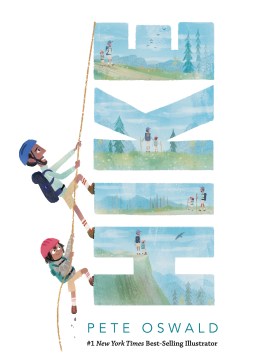 "Hike" written and illustrated by Pete Oswald
I love wordless picture books. Not only are they beautiful, but they encourage readers to develop their visual literacy and storytelling skills. This nearly wordless book looks like a great choice for that. "Hike" captures the quiet wonder of a hike through the mountains, and careful readers will spot the reason for their hike. As the weather warms up and spring approaches, this book could be a great way to get your children excited to explore outside.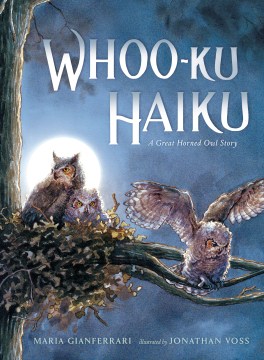 "Whoo-ku Haiku: A Great Horned Owl Story" written by Maria Gianferrari, illustrated by Jonathan Voss
Anyone that has visited the Columbia Public Library has likely seen our owl by the Children's Services desk. Did you know that she's a Great Horned Owl? If your child has been on a school tour here, they could likely tell you all about it! When I saw this book that describes the life cycle of the Great Horned Owl through haiku, I knew we just had to have it. Sometimes nonfiction can be a little wordy for young readers, but the haiku format makes the information accessible enough for little ones to enjoy. Plus, haiku is a super fun form of poetry—and National Poetry Month is right around the corner!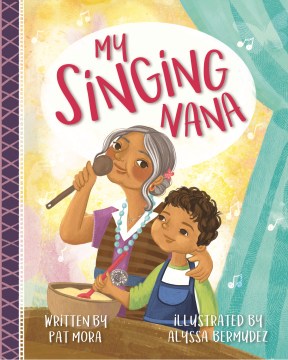 "My Singing Nana" written by Pat Mora, illustrated by Alyssa Bermudez
This book explores how to cope when a loved one has dementia. Billy's Nana has started to forget things more and more, but she and Billy still love singing and baking together. The back pages in the book offer advice and conversation starters to discuss dementia and Alzheimer's with children. This is the kind of book that everyone can enjoy, but it will be especially valuable for kiddos with dementia in their families.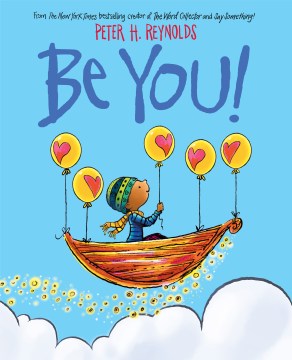 "Be You!" written and illustrated by Peter H. Reynolds
You don't have to read every book straight through; some books are enjoyed best by flipping to different pages when you need them. Reynolds' latest picture book is filled with affirmations and beautiful illustrations that illuminate them. Reynolds exhorts his readers to be kind, curious and persistent and shows vibrant pictures of children doing just that. Keep this book nearby, and use it for teachable moments with your child.
Chapter Books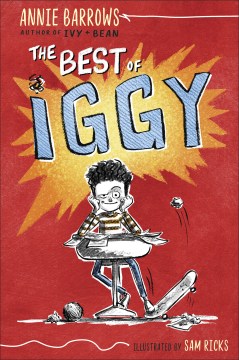 "The Best of Iggy" written by Annie Barrows, illustrated by Sam Ricks
Getting in trouble isn't the goal, it's just the side effect of really good ideas. Iggy may be a troublemaker, but he's a good kid, and he doesn't exactly regret any of his escapades—except for one. This slim chapter book will be hard to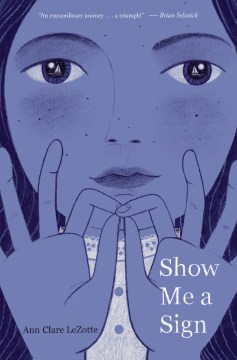 put down and will keep readers laughing the whole way through.
"Show Me a Sign" written by Ann Clare LeZotte
Here's a fascinating #ownvoices book. LeZotte is part of the deaf community and has written this historical fiction based on the deaf community in Martha's Vineyard. This book takes place in the early 19th century, a time when Martha's Vineyard had such a high deaf population that everyone on the island used sign language and didn't consider deafness a disability. When an overeager scientist comes to study the inhabitants of the island, tensions rise and the protagonist must avoid becoming merely a "live specimen."
"From the Desk of Zoe Washington" written by Janae Marks
Zoe Washington is almost a seventh grader, living with her mom and stepfather and dreaming of entering Food Network's kids baking challenge. On her 12th birthday, she receives a letter from her incarcerated father whom she's never met. As they continue to correspond through letters and the occasional phone call, Zoe is convinced of her father's innocence and becomes determined to prove it. This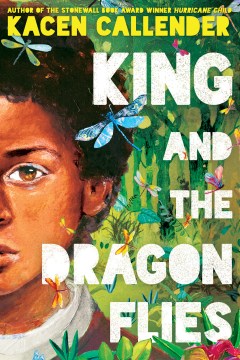 book explores systemic racism and the criminal justice system through the eyes of a relatable middle-schooler.
"King and the Dragonflies" written by Kacen Callender
The acclaimed author of "Hurricane Child" is back with another powerful novel about love, loss and identity. When King's older brother dies, King does his best to live up to his brother's expectations while dealing with his grief—even when those expectations go against truths King is beginning to admit to himself. Set in the bayou of Louisiana, this book expertly navigates homophobia, grief and family.