As always, I am so excited to share these books with you! Don't forget to put holds on whatever interests you, and remember that not all of these have been released yet. I can't buy the ebooks or downloadable audio until their release date, so if you check the catalog later you might be able to snag a digital copy!
Picture Books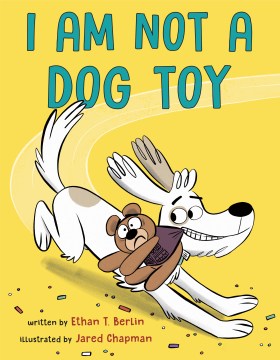 "I Am Not a Dog Toy" written by Ethan T. Berlin and illustrated by Jared Chapman
Sometimes friendship can surprise us. When a fancy stuffed animal bear (with pockets!) is given to a little girl for her birthday, the girl is unimpressed. The bear is sure they will be best friends, but the girl carelessly tosses him into the dog's water bowl instead. The dog is delighted. The bear endures callous treatment from the girl, all while the dog tries to convince him how much fun they could have together. Eventually the bear comes to realize that friendship only means something when it's reciprocated. Not only is this a great chance to discuss friendship with your little one, the story is told all in dialogue, which makes it a perfect choice to read aloud!
---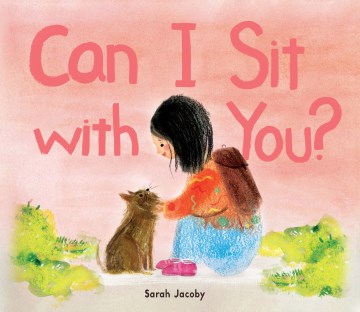 "Can I Sit With You?" by Sarah Jacoby
Another dog friendship book? Yes. Because this is about unconditional love and I need to tell you about it! (…yes, I do have a dog, why do you ask?) A small, brown stray dog meets a little girl and immediately asks the question, "Can I sit with you?" The dog promises to be patient, loyal and loving no matter what happens. The illustrations show their blossoming friendship and how it changes the little girl as she becomes more confident in life. Even if she leaves him occasionally, the dog reassures her, "So if you hear another call, or disappear from view / I'll understand the stray in you / it's in my nature, too." This book is amazing, and I can't wait for kids to experience it!
---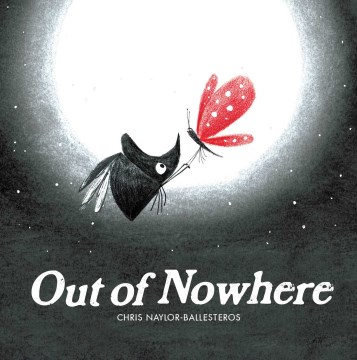 "Out of Nowhere" by Chris Naylor-Ballesteros
One more book about friendship, but this time it's about a beetle and a red caterpillar. The beetle lives on the ledge of a big rock, and one day "out of nowhere" a caterpillar appears. The two become friends, picnicking together and watching the moon rise every night. When the caterpillar disappears one day, the beetle is determined to find her. Observant readers will realize she isn't far off, but the beetle treks across the whole forest to search for her. When a beautiful red butterfly finds him instead, the beetle realizes it's his dear friend, even though she looks different on the outside. I love that this story is about friendship and acceptance of others, even when they change.
---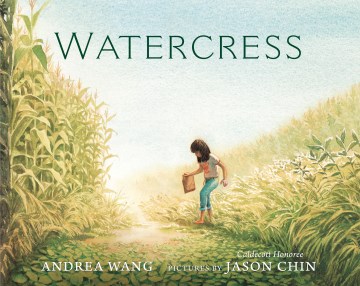 "Watercress" written by Andrea Wang and illustrated by Jason Chin
I'm calling it now—this one will win awards. Loosely autobiographical, this story examines inter-generational embarrassment and misunderstandings in a Chinese immigrant family. When her parents stop the car to pick watercress growing in a ditch, the narrator is mortified. She hates her parents' eagerness for free things, whether it's hand-me-down clothes, furniture found on the curb or muddy plants for dinner. When her mother explains what life was like growing up in China during a famine, the narrator begins to understand the significance of foraged food and is eager to make new memories of watercress with her parents. The illustrations in this book are phenomenal. They perfectly blend the Midwestern setting with the China of the parents' past, using gorgeous watercolors with both Chinese and Western brushes. In one memorable two page spread, cornfields of Ohio transition seamlessly to bamboo stalks in China, as the parents feel transported by the memory of watercress. There is so much to love in this book.
---
Chapter Books
Before I tell you about this hilarious next book, I wanted to share with you the theme I decided on for the chapter book section of this blog. In my own personal reading, I tend to read books with female protagonists, but I think it's important to step outside that comfort zone! Reading a book from a perspective outside our own can be eye opening, so I've chosen all books with male protagonists this time. Girls, don't fear! You absolutely can (and should!) try these books, just as boys can try books with girl main characters. Alright, onwards!
"Ben Yokoyama and the Cookie of Doom" by Matthew Swanson and Robbi Behr
When Ben opens a fortune cookie that says, "Live each day as if it were your last," he freaks out. Since this obviously means this could be his last day on Earth, he immediately gets to work on his bucket list. As he progresses through the list—which includes items like eating cake, perfecting a new scooter trick and jumping over a neighbor's hedge—Ben takes risks and meets people he never would have otherwise. There are shenanigans galore in this delightful book, as well as lovely character development. Coming in at nearly 300 pages, it may look intimidating on the shelf, but it's filled with illustrations that perfectly complement the humor of the story. This is a great choice for fans of "Wimpy Kid" that are looking for something new to try.
---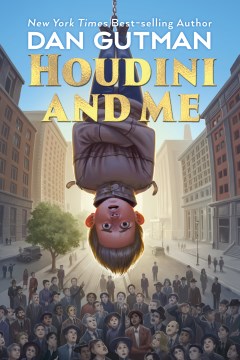 "Houdini and Me" by Dan Gutman
Harry Mancini lives in the same New York City apartment that Harry Houdini once lived in, and he is obsessed with learning about Houdini's life and tricks. When Harry finds a mysterious old flip phone and starts receiving texts from someone claiming to be Houdini, he doesn't believe it at first. But the stranger shares more and more secrets of how Houdini accomplished his tricks, and finally offers to trade places with Harry. When Harry finds himself expected to escape from a straitjacket in 1921, he knows this is the real deal. The only problem is that now that they've swapped once, Houdini wants to make the switch permanent. Time travel, body swapping, suspense and magic, this is a fast-paced adventure with plenty of facts about the famous Houdini.
---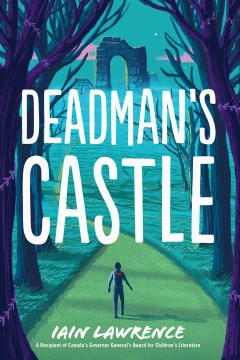 "Deadman's Castle" by Iain Lawrence
Igor and his family have been on the run for so long, and used so many different aliases, that he doesn't even remember his real name anymore. Ever since his father witnessed a man with a lizard tattoo commit a terrible crime, they've been moving constantly as part of a witness protection program. The problem is that the Lizard Man always finds them…or at least that's what Igor's father claims. As Igor starts at a new school and begins to make friends for the first time, he begins to doubt whether the Lizard Man even exists. What will he risk to keep this shot at a normal life? This book is creepy and suspenseful and sure to keep you turning those pages.
---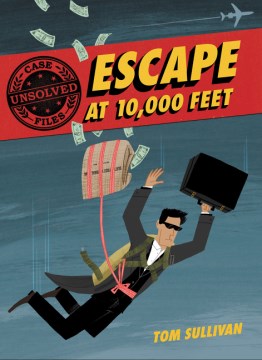 "Escape at 10,000 Feet" by Tom Sullivan
This one is for all the sleuths out there. This is a nonfiction graphic novel, the first in a series called "Unsolved Case Files." It gives the account of the only unsolved plane hijacking in U.S. history. In 1971, after receiving $200,000 and four parachutes, a man jumped off a plane into the woods near Seattle, and was never found. Based on FBI files, the book includes a minute-by-minute recap of the crime, as well as reproductions of various supporting documents. While the case is unsolved, the author presents multiple possible solutions that will keep readers thinking. This fascinating account will intrigue mystery and history lovers, and the graphic novel format keeps things interesting and accessible. I'm looking forward to seeing what unsolved crime will be next in the series!