It's common to create paper chains to count down the days until a favorite holiday or highly anticipated event. These chains are visual trackers that can help little ones grasp the concept of time. Recently, I saw where parents were creating paper chains for New Year, and I thought this would be a wonderful activity for families to count down to midnight on December 31.
I love how versatile these paper chains can be. When I started to create my own for this blog, the plan was to just write the time in a 12-hour format using different colors. Then I realized I could also write the time in a 24-hour format. What a great way this would be to introduce and practice this concept to older children.
Then I thought about being super visual with different times and writing out the times with words and drawing little clocks on light-colored paper. (But how amazing would it be to create a rainbow chain! I love the idea of using super special paper to make the midnight chain, such as patterned scrapbook paper.)
You could also add activities to the links, creating a schedule to help keep everyone on track and pace yourselves for an extended evening. An evening routine can be mixed with fun activities such as making popcorn, starting a movie or playing games.
Below are two chains I made, one with crayons and evening activities, one with a black marker and different ways to tell time.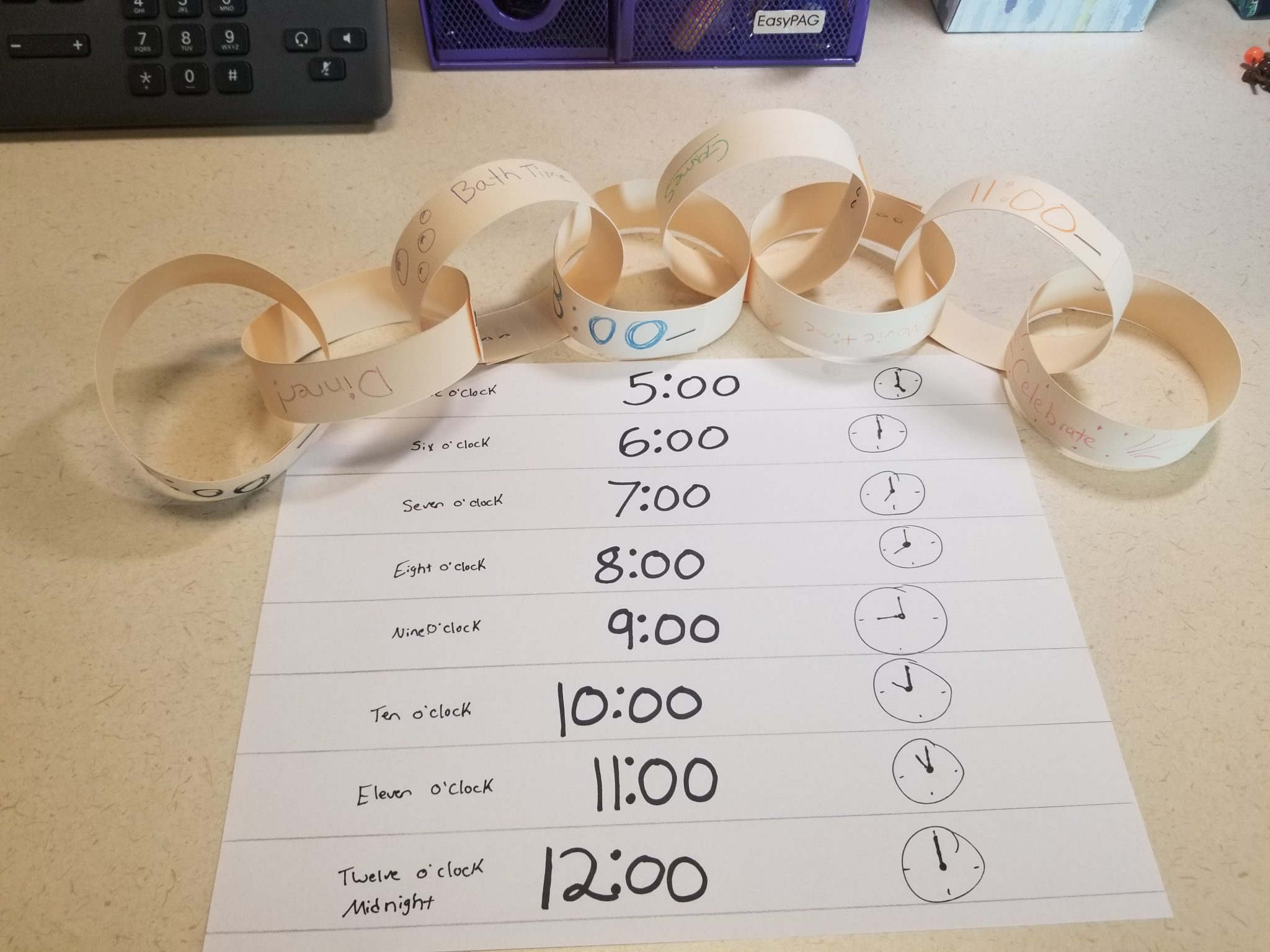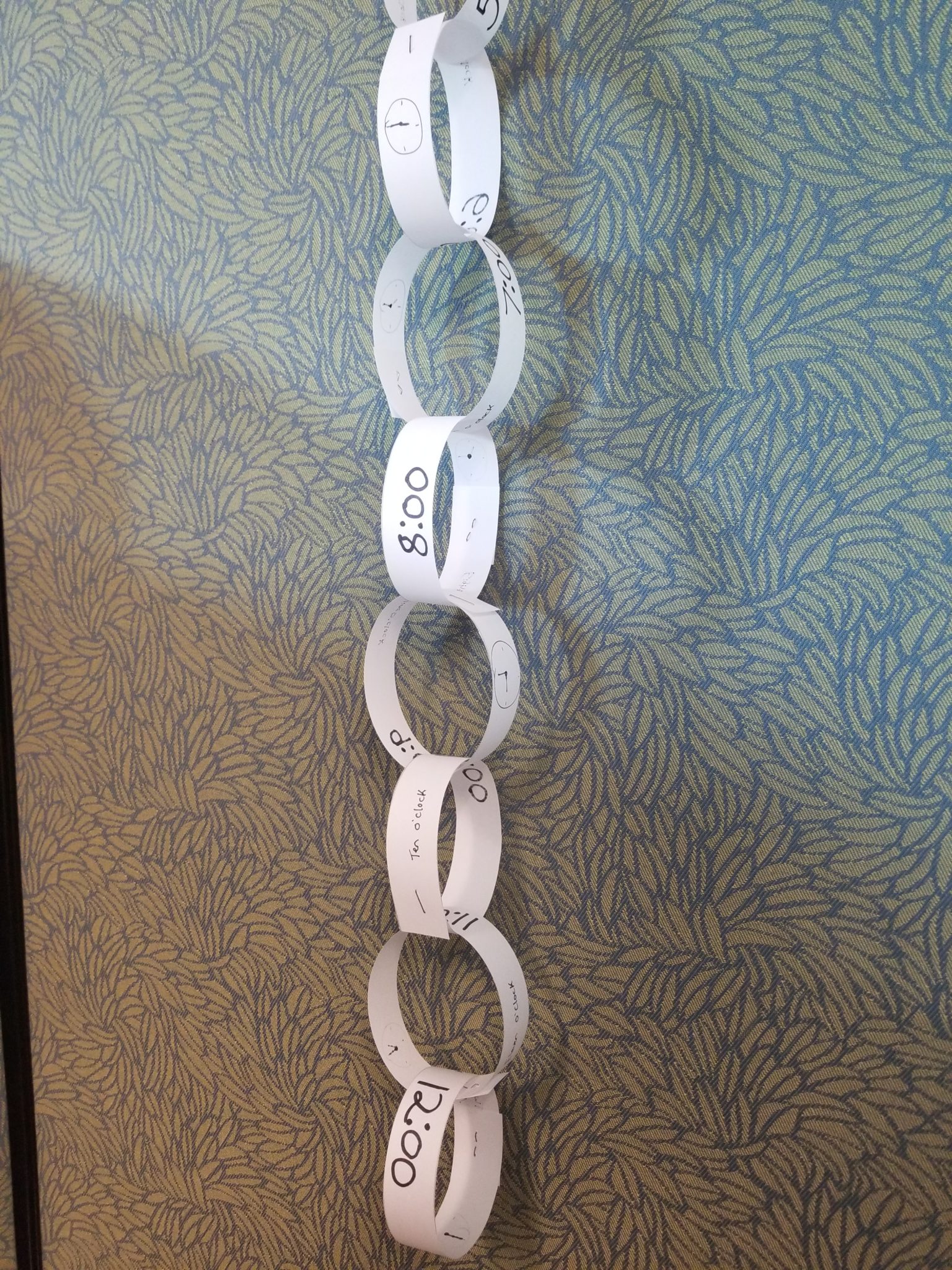 These chains are wonderfully versatile. If someone in your family loves to check the links, create one every half hour. Have multiple children? Create multiple chains! There are SO many different possibilities!