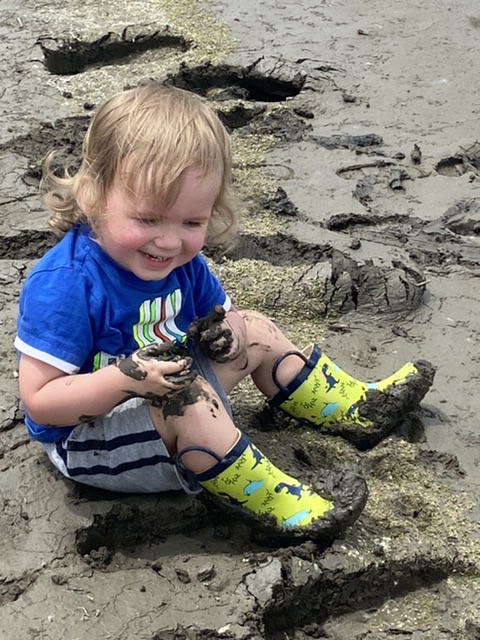 As the snow melts and the rains come, mud and puddles form all around us! Hands-on mud and water play offer wonderful sensory opportunities. You don't need to buy anything fancy to facilitate play. Dig around your home for items such as pie pans, bowls, sand toys, beach buckets and even paintbrushes. Below are some ideas to get the fun started. Be sure to check out the book list at the bottom for some great reads perfect for the season.
Create a nice mixture of water and mud in a bowl. Use paintbrushes to paint rocks, concrete and just about anything you fancy.
Use pie pans to create mud pies! Decorate the tops with flower petals, sticks and rocks.
Pull out some plastic figures like dinos and farm animals. Create an outdoor sensory bin full of mud. Extend the fun by washing all the figures clean in a puddle after they roll in the mud.
Want to extend your fun? Check out these books! Click on the book covers below for more information.