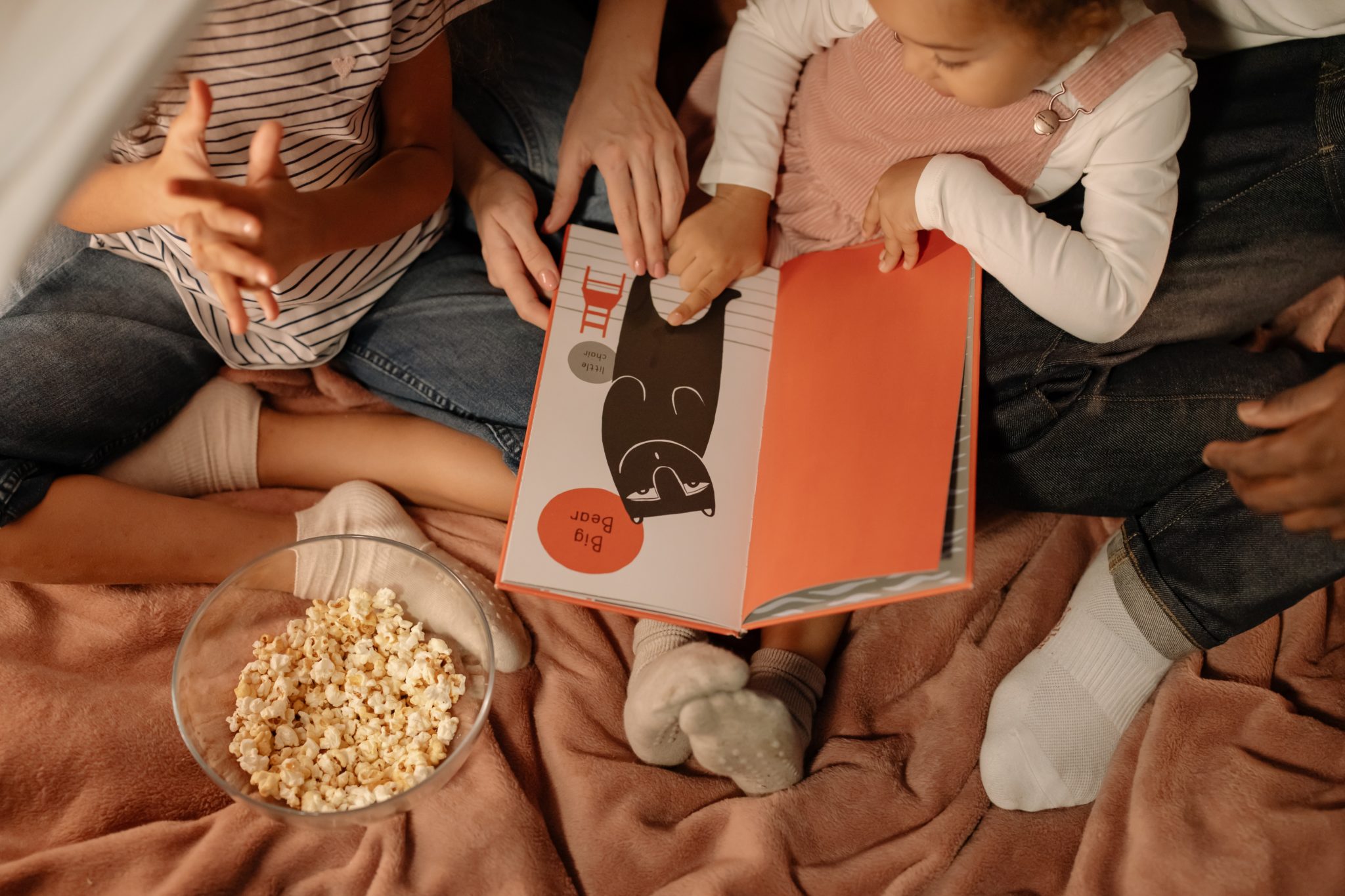 As we head into the colder months, what better way to spend the time than snuggling up with the ones we love — while sharing a big bowl of popcorn and a good book!
Spread a blanket on the floor, cozy up in a warm bed or build a reading fort of your own creation. Pick an old favorite or find a new book to explore.
I've included some cozy reading suggestions and my absolute favorite popcorn recipe below.
Yummy things first! POPCORN!
I came across this popcorn recipe years ago through a friend. This is fabulous savory popcorn to make year-round.
You will need:
A big bowl of plain prepared popcorn
Melted butter (anywhere from half a stick to whole stick, depending on your butter preference)
Old Bay seasoning
Nutritional yeast seasoning (dairy-free with cheese-like flavor — trust me, this is a game-changer!)
Directions:
Once the popcorn is popped using the desired method, pour the melted butter all over. Next, sprinkle equal parts Old Bay seasoning and nutritional yeast all over the popcorn. Start light until you find a flavor level you enjoy. I'm a bit heavy-handed in my preference.
That's it! Give the bowl a good shimmy-shake, then dive in and enjoy! Just writing up this post has me craving this delicious snack.
On to the books!
"The Snatchabook" by Helen Docherty
The woodland animals of Burrow Down are ready for a bedtime story, but where are the books?
---
"Day Dreamers" by Emily Winfield Martin
Scaled, horned and feathered creatures are the mythical friends that carry children into their day dreams.
---
"Last Stop on Market Street" by Matt de la Pena
A young boy rides the bus across town with his grandmother and learns to appreciate the beauty in everyday things.
---
"Lost and Found" by Oliver Jeffers
While trying his best to help a penguin that has shown up at his door, a boy journeys all the way to the South Pole, only to realize that the penguin was never lost.
---
"When the Snow Falls" by Linda Booth Sweeney
A snowy day includes a journey with Grandma from home in the country to her house in town, sledding, snow angels and cozy cuddling with Grandpa by the fire.
---
Warmest Wishes & Happy Reading!