Whether the holidays you celebrate are about to amp up or have settled down, here's a craft to get kids thinking outside the box any time of the year. All you need is tissue paper, food coloring and a dash of imagination to create colorful patterns of shareable art.  Use your handmade, tie-dyed tissue paper to wrap presents, stuff into gift bags, hang on the wall or something else. Scroll down to get started!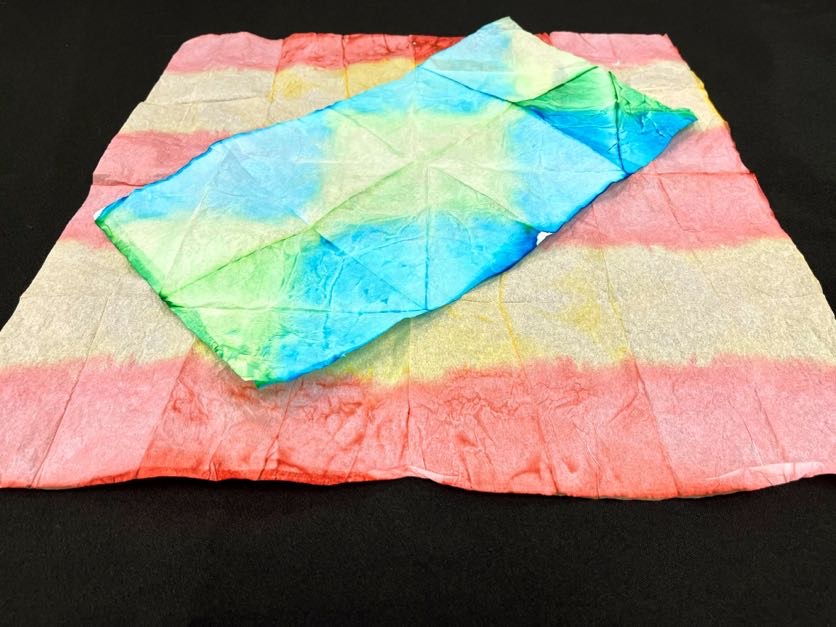 Materials needed:
White tissue paper (light colors work, too)
Food coloring
Small cups
Spoon

Measuring cup (¼)
A few notes:
While this craft may not be as messy as tie-dying clothing, it's helpful to cover your working surface with newspaper or something similar and have paper towels or rags nearby.
Repurposed tissue paper (that has been scrunched up) soaks in the color solution better. If you're using new paper, I'd suggest crumbling it into a ball and then gently flattening it before folding it into different shapes.
If your paper is of a larger size, consider cutting it in half or more before folding. This may help the color solution absorb more fully.
---
1. In a small cup, mix ¼ cup of water with 20 drops of food coloring. For brighter tie-dyed colors, add more drops of food coloring. You can also experiment by combining drops of different colors together.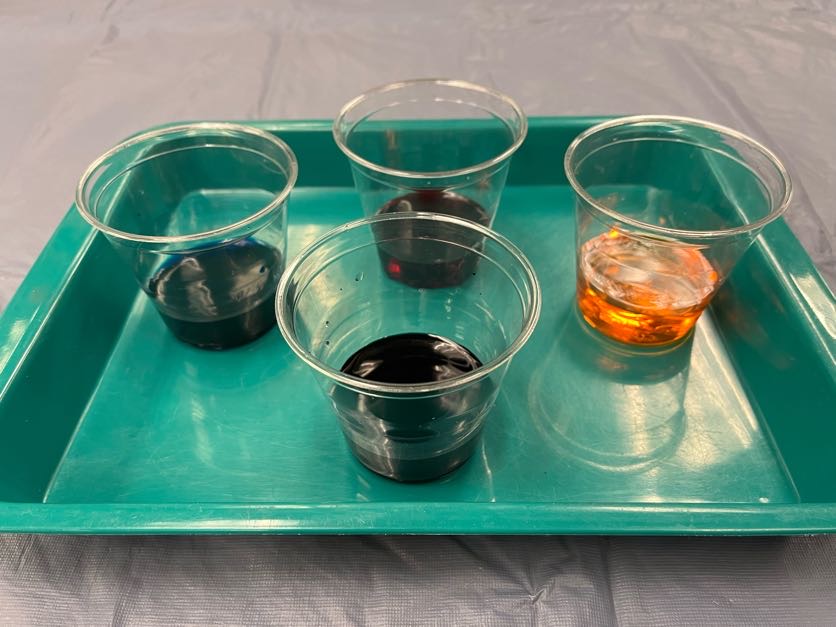 2. Fold the tissue paper into squares, rectangles or triangles — they all work! Securing a rubber band around the folded paper helps keep its shape, but it is not essential. Once the folded shapes get wet, they stay folded.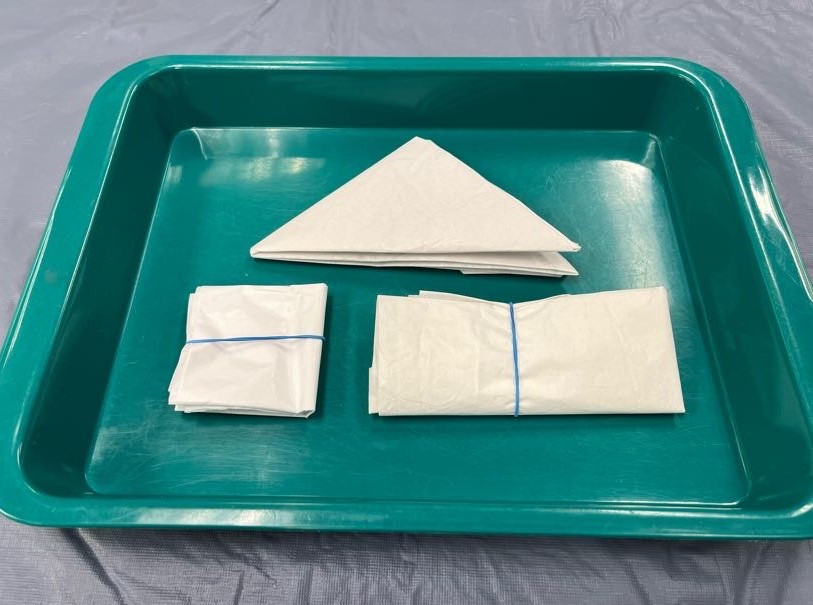 3. Dip an edge of the folded paper into a color solution. Depending on the paper, the color may absorb quickly or slowly. Rather than holding the paper while the color soaks in, you can also place the paper in the cup to let it absorb. Once enough color soaks in, dip another edge into a different color solution.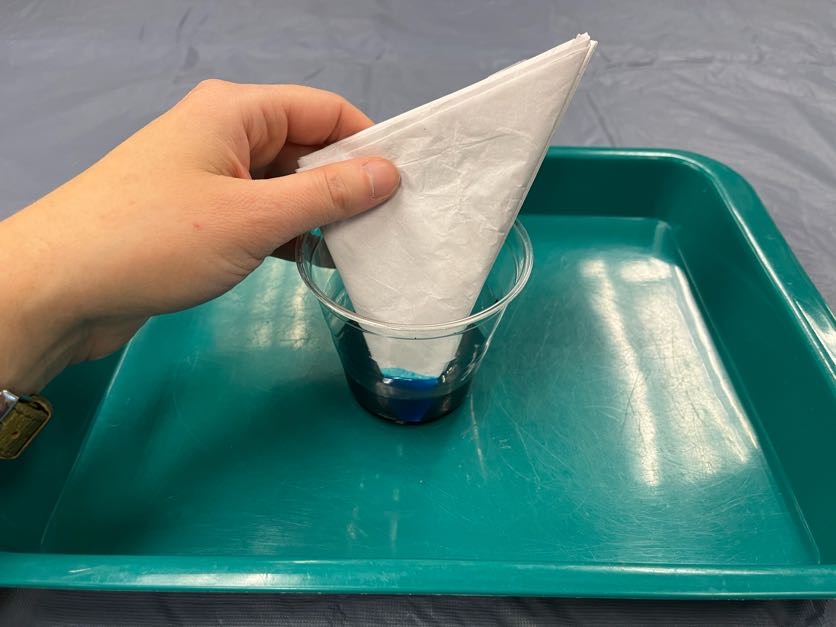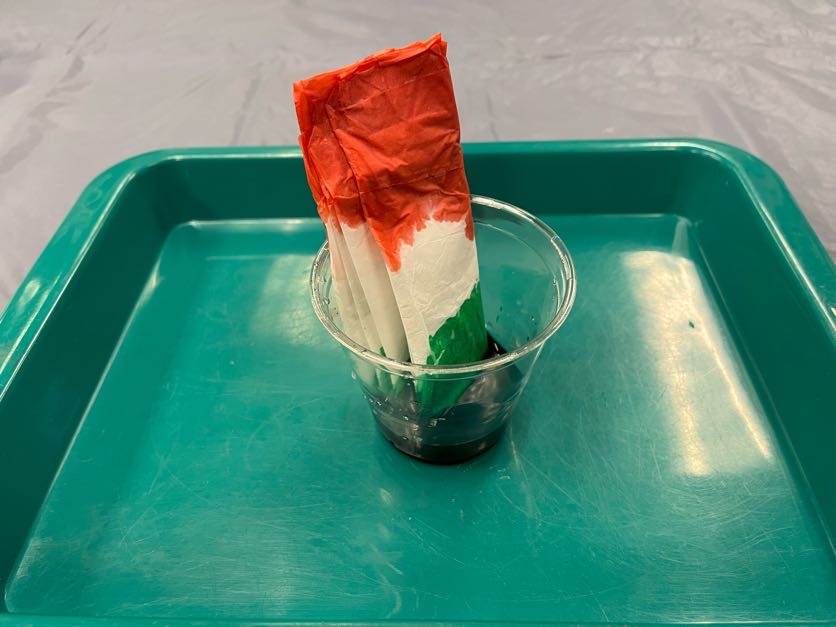 4. Wait several hours for the folded paper to dry. While it's tempting to want to reveal your wonderful tie-dyed patterns, the tissue paper will tear if you try to unfold it when wet. Once dried fully, carefully unfold and marvel at your handmade creations!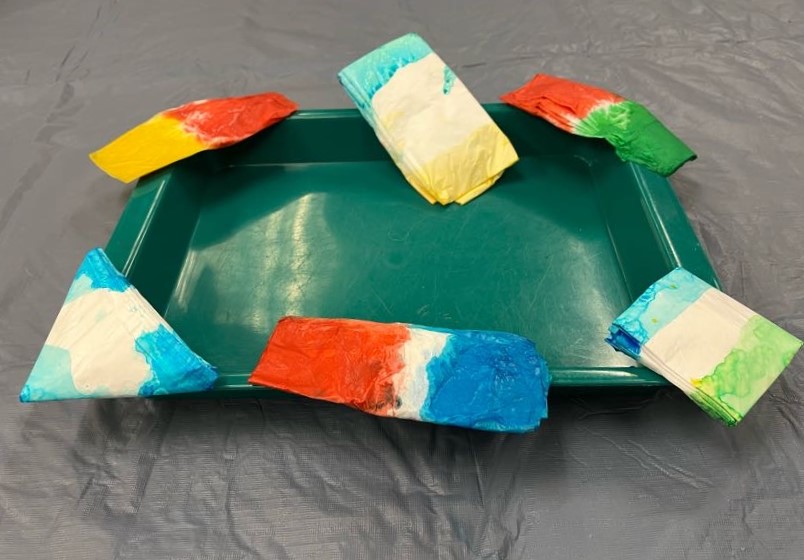 This craft was inspired by this book in the library's collection. If you're a little old-school like me, you can find lots of books with craft ideas in the Educare section of the Children's Area.