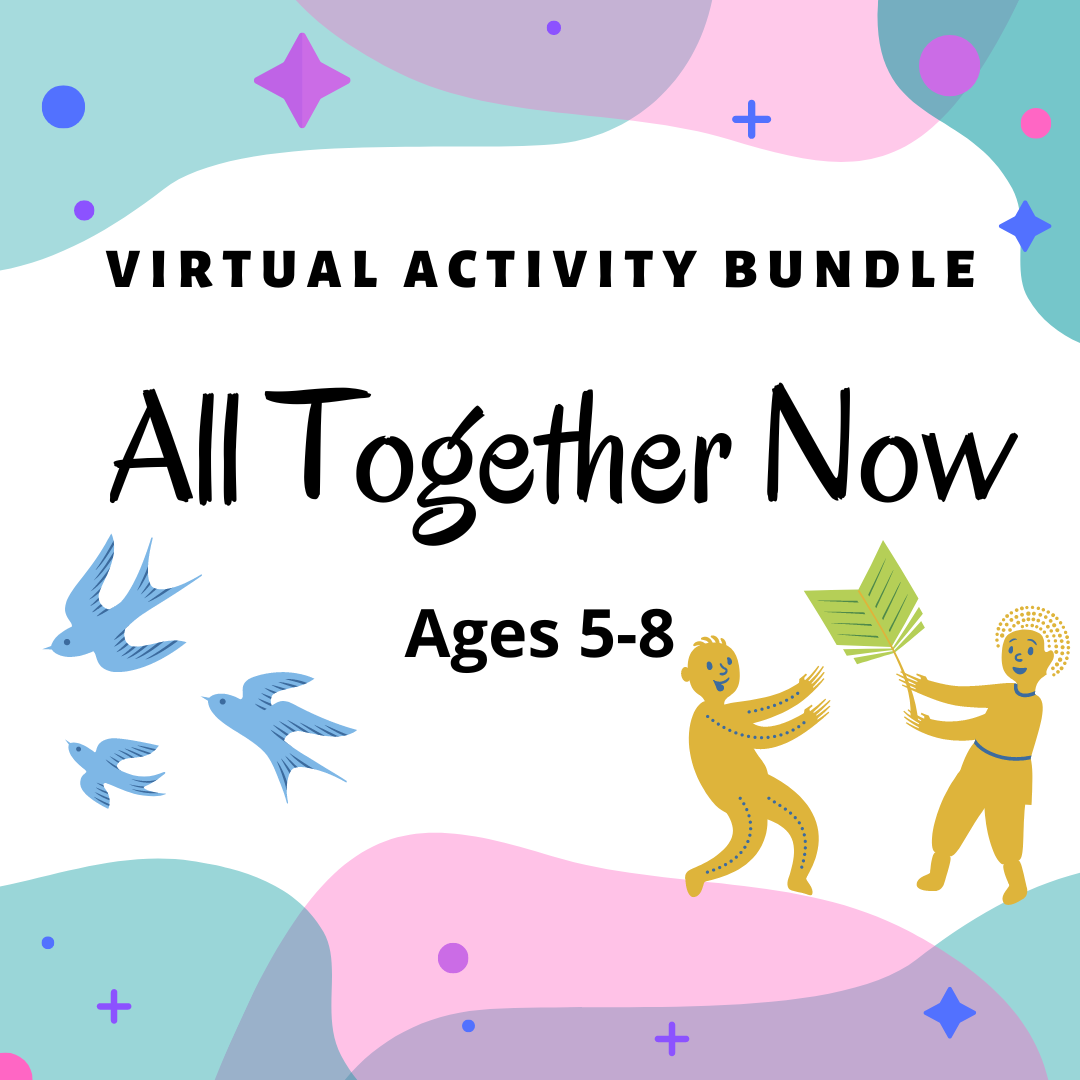 Summer Reading 2023 is in full swing! This year's theme is "All Together Now," and all summer long, we're celebrating our connections with family, friends and community. In this virtual activity bundle, you'll find books, music, videos and more for kids ages 5 to 8, all focused on togetherness and inclusivity. Read, listen, watch and create along with us!
Books
"Thank You, Omu!" by Oge Mora
When kindly old Omu cooks up a scrumptious-smelling red stew for her dinner one evening, it's no surprise when her neighbors begin lining up outside her apartment door, hoping to score a delicious bowl of stew. A little boy, then a police officer, a hot dog vendor, even the mayor… and before Omu knows it, her big pot is empty! Luckily, the grateful community knows just how to come together to show Omu how much she means to them. 
"All Are Welcome" by Alexandra Penfold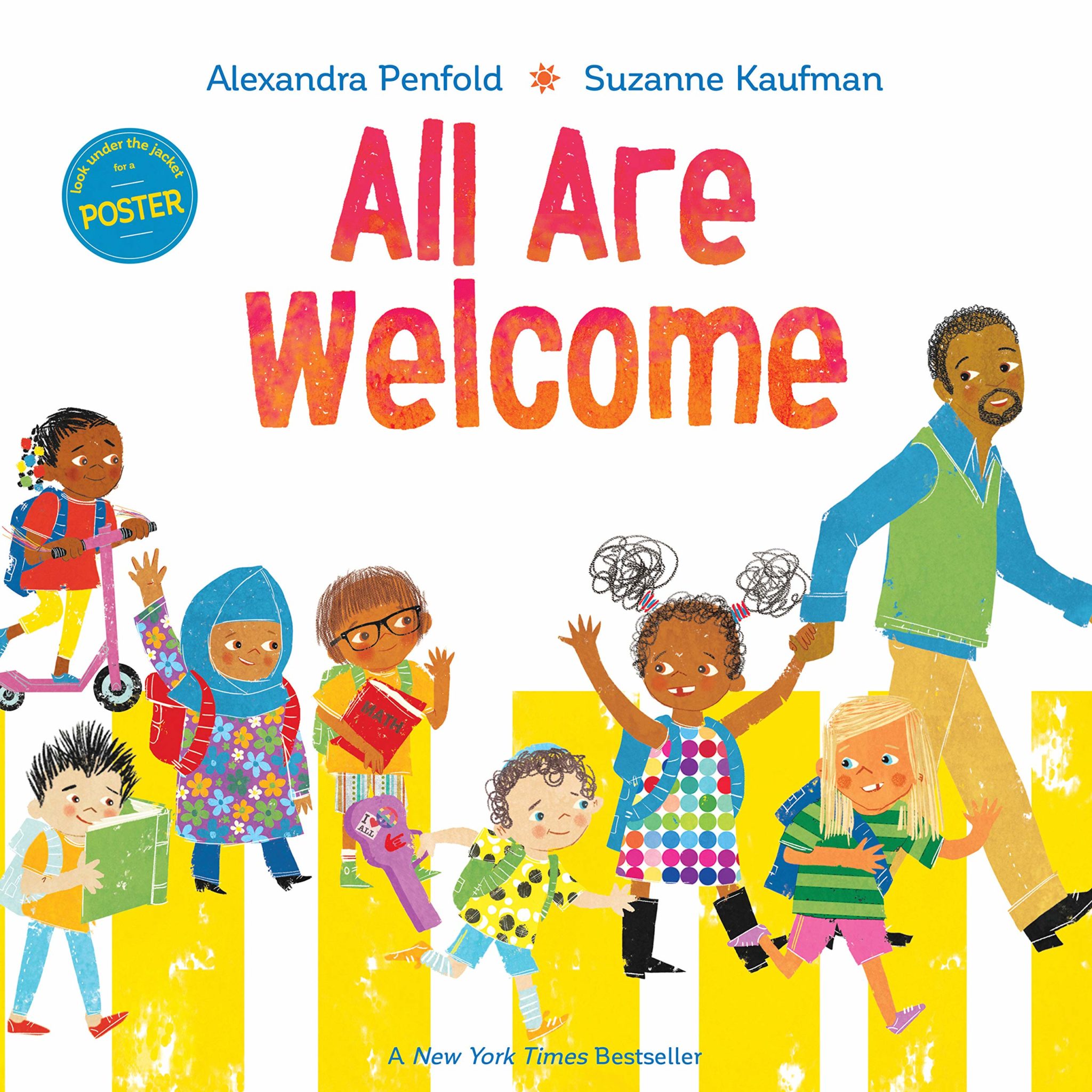 This brightly-illustrated book features a diverse school community. Kids of all origins, ethnicities, religions, abilities share the highs and lows of elementary school, from classroom shenanigans to special holidays. Penfold's powerful, poetic text inspires a sense of belonging and inclusion for all. No matter what you look like or where you come from, you're bound to see yourself in the pages of this book!
"If the World Were 100 People" by Jackie McCann
It's nearly impossible to imagine the other 8 billion people we share Earth with, but what if we broke it down to just 100? What would those people look like? Where would they live? What languages would they speak? Answering questions both mundane and existential, this book will have you thinking about the world in a whole new way, 
"Salma the Syrian Chef" by Danny Ramadan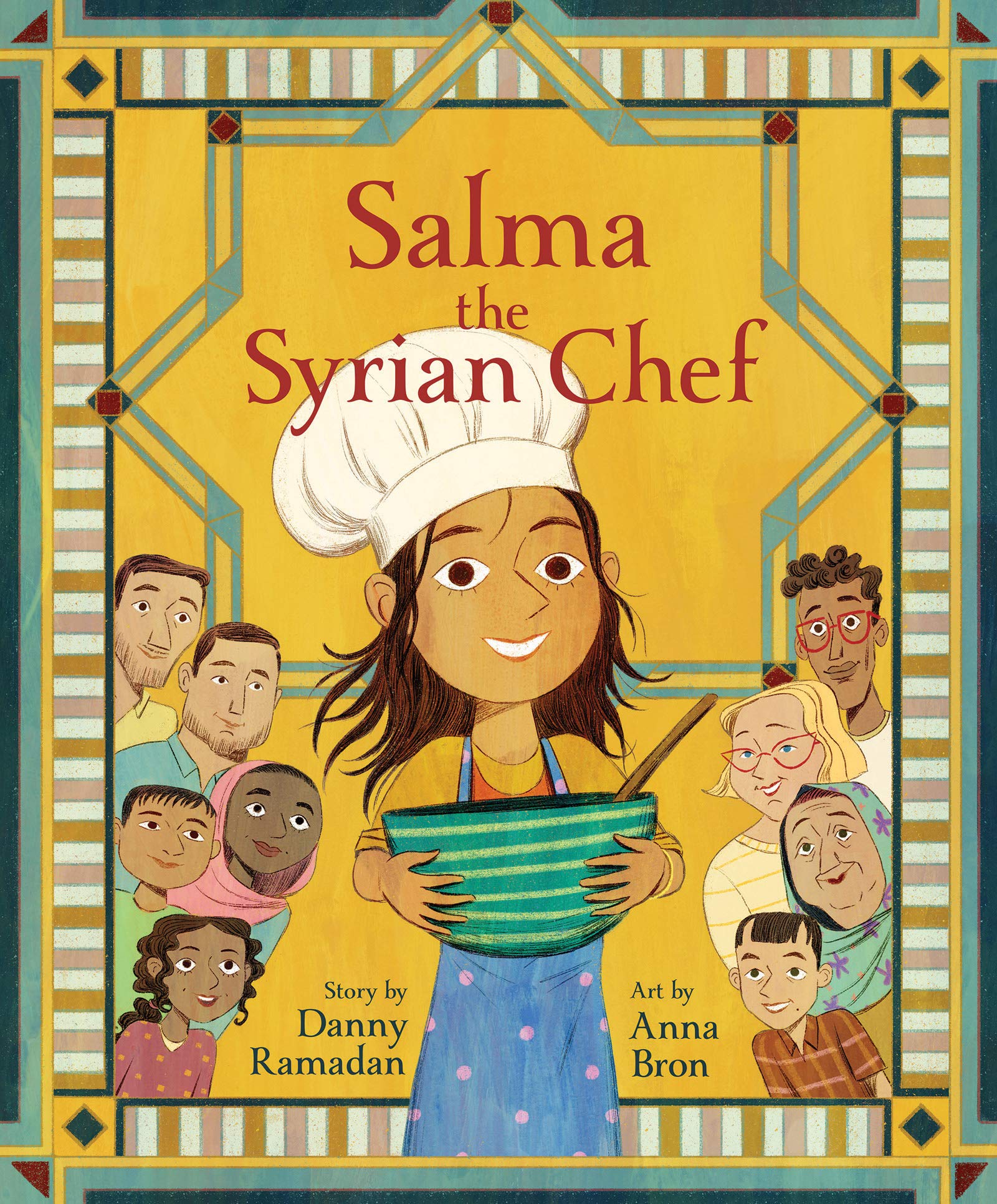 Salma and her mama have come a long way since they left Syria, but between English classes, job interviews and missing Papa back home, Mama could really use some cheering up. Salma resolves to make a Syrian meal for Mama, but finding the vegetables and spices she needs proves to be much harder than she thought. Luckily, she has a whole community at the Welcome Center ready to lend a hand! 
"Soon, Your Hands" by Jonathan Stutzman
This ode to family and growing up follows neighbors living side by side in a row of colorful townhouses. For now, each child's hand fits inside their grown-up's, but one day soon, those hands will get bigger. They'll learn new skills, explore the world around them and show compassion to others. And someday, those once-little hands will belong to grown-ups with bright futures ahead of them!
"Ways to Make Friends" by Jairo Buitrago
In this charming tale, a quirky, anthropomorphic toad celebrates the joys and trials of making new friends. While some of Toad's advice is silly (like befriending a cactus!), others are tried and true. Making friends isn't always easy, but as Toad reminds us, it's okay to be your own best friend sometimes, too. 
"I Don't Care" by Julie Fogliano
What do you get when you combine a bestselling author's bouncy rhymes with art from two Caldecott-winning illustrators? The result is this sweet, simple story all about the power of "us!" Two children learn to put aside their differences and focus on what really matters when it comes to making friends. It doesn't matter what we look like or where we come from. All of that fades away when we remember all the important things that bind us together. 
---
Music
The More We Get Together by Beans in the Wall
This familiar nursery rhyme is remixed for an all-new generation of kids. The brightly-colored beans are sure to put a smile on your face! 
Let's Get Together: Kids Yoga Adventure by Bari Koral
Let's get together and get moving with kids' yoga instructor Bari Koral! This video pairs a selection of animal-inspired poses with a catchy tune, perfect for moving and grooving with friends.
You, Me and Community: Come and See by PBS KIDS
This brief but incredibly fun song from PBS KIDS is all about families. From adoption to blended families and everything in between, this funky beat will have you up and dancing! I highly recommend keeping the fun going with the rest of the "You, Me and Community" series. 
"All Together Now" Beatles Cover by Little Rockers
When I think of this year's summer reading theme, I can't help but be reminded of this Beatles classic! This video opens with some background info on the band and utilizes a picture rebus to teach emerging readers the lyrics to "All Together Now."  
Together by Miss Katie
Originally written for a kindergarten class separated by COVID-19, this sweet acoustic tune by Miss Katie is perfect for winding down and reflecting on the love we share with those around us.
---
Videos
Show and Tell Foreign Languages by HiHo Kids
The HiHo Kids YouTube channel is an excellent resource for expanding your child's worldview. Watching the kids in this video teach each other words in their own languages is simply priceless! 
Loving Kindness by Bari Koral
This mindful meditation video emphasizes the healing power of focusing our energy outside ourselves. Bari Koral guides us as we send kindness out to loved ones, acquaintances and fellow humans all around the world. 
What It's Like to Experience a Disability by ABC ME
What does it mean to create a truly inclusive world? Start exploring accessibility with your child by hearing from real kids about the struggles and joys of life with a disability.
How to Give Back to Our Communities by NowThis Kids
Volunteering as a family can be a fun, tangible way to give back to your community. In this video, kids hear from a real volunteer about an important resource popping up all across the country: community fridges!
---
Activity: Friendship Bracelets 3 Ways
I have fond memories of passing those hot summer days of childhood by making friendship bracelets. I'd return to school in the fall with a backpack full of bracelets in all different colors and patterns to share with friends and classmates. If your kiddo can tie their shoes, they have all the skills they need to begin making these super-simple friendship bracelets!
You'll need: 
Clipboard (or DIY a clipboard using a hardcover book and a binder clip, chip clip or tape) 

Several different colors of 6-strand embroidery floss (or yarn, twine, paracord, etc.) 

Scissors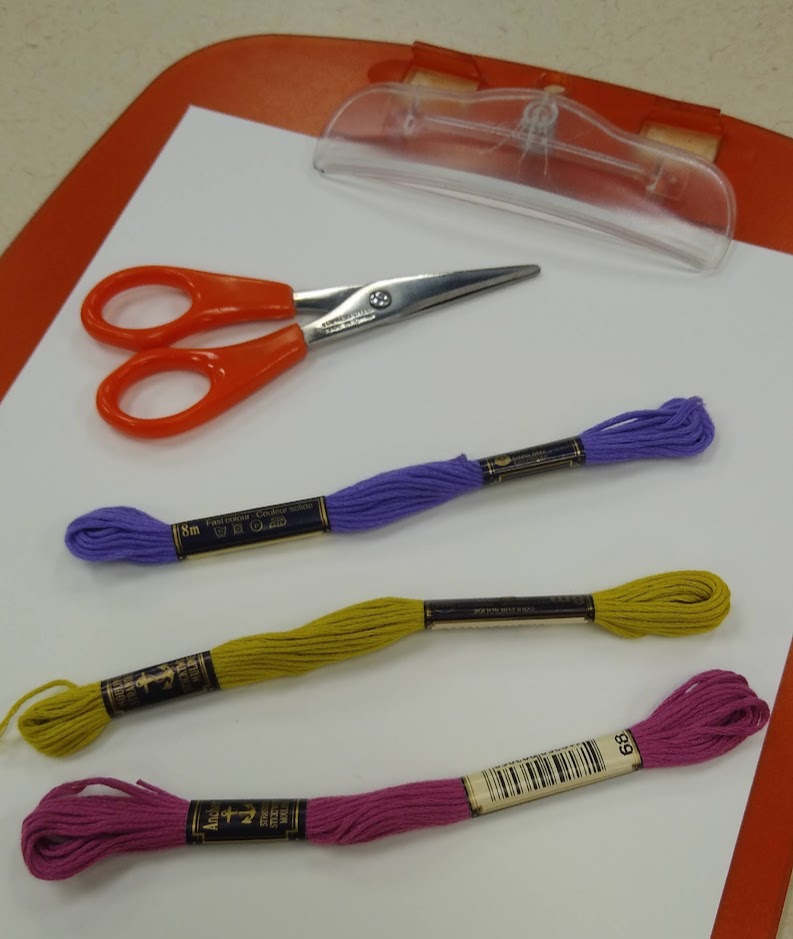 Alternating Knots
The alternating knots pattern will teach you the two most basic skills in your bracelet-making toolkit: the forward and backward knot. 
1) Grab two colors of embroidery floss. Measure and cut one length of embroidery floss for each color. A good rule of thumb is to measure the length of floss by stretching out your arms and measuring your full arm span. 
2) Fold both strands in half and tie a single knot about an inch from the top to form a loop.
3) Group the strands by color. Let's label our colors 1 and 2. 
4) Working from left to right, take 1 and cross it over 2. It should look like the number "4." 
5) Pass 1 behind 2 and pull through the loop you've created.
6) Hold 2 taut and gently pull up 1 to create your first knot. Congrats, you've mastered the forward knot!
7) This time, we'll tie 2 onto 1. To make a backward knot, mirror the process for making a forward knot:
Cross 2 over 1 to create a backward "4"…
…then pass 2 behind 1 and pull 2 through the loop. Hold 1 taut and gently pull up 2. 
8) Repeat the pattern, alternating between forward and backward knots, until you've reached your desired length. Tie one last knot to secure all the strands and trim the excess floss, leaving 3-4 inches to tie the bracelet to your wrist. 
Spiral Staircase
Now that you've got that down, this one will be a breeze! The spiral staircase only requires one type of knot: the forward knot. By repeating forward knots and alternating the colors, you'll create a cool spiral effect.  
1) Measure and cut your embroidery floss. Fold both strands in half and tie a single knot about an inch from the top to form a loop.
2) Group the strands by color. Let's label our colors 1 and 2. 
3) To create your first forward knot, cross 1 over 2 to make a "4" shape… 
…then pass 1 behind 2 and pull 1 through the loop. Hold 2 taut and gently pull up 1.
2) Instead of switching to color 2, we're going to keep tying 1 using a forward knot. Stop when you've created 10 forward knots. You should notice the spiral start to take shape! 
3) Switch to color 2 and tie 10 forward knots. 
4) Repeat the process, alternating between colors 1 and 2 until you've reached your desired length. Finish off by tying all the strands together with a final knot and trim the excess floss, leaving 3-4 inches to tie the bracelet to your wrist. 
Candy Stripe
Mastered the forward knot? Now you're ready to tackle the candy stripe! This is the perfect pattern to start with if you're looking to branch out into more complicated bracelet patterns.
1) This time, let's grab 4 colors of floss! Measure and cut the floss, then tie a single knot about an inch from the top to form a loop.
2) Separate the colors. Let's label them 1-4. 
3) Working left to right, tie 1 to 2 with two forward knots…
…then 1 to 3…
…then 1 to 4. 
You should end with a row of all one color.
4) Repeat the process of tying forward knots left to right. Tie 2 to 3, 2 to 4, and 2 to 1. 
5) Repeat with colors 3 and 4. Keep going, working left to right, until you've reached your desired length. Finish off by tying all the strands together with a final knot and trim the excess floss, leaving 3-4 inches to tie the bracelet to your wrist. 
Ready to make a whole armful of bracelets to share with your friends? I recommend trying out the chevron or the zig-zag next. You can also use your new knotting skills to make keychains, lanyards and more!