The holiday season is quickly approaching, and this time of year is all about spreading warm, fuzzy feelings like kindness, gratefulness and generosity. There's no better time to emphasize these year-round virtues, as the holidays offer a multitude of tangible ways to point out and practice kindness with our children. As Dr. Patty O'Grady, an expert in positive psychology and childhood development, puts it: "kindness changes the brain by the experience of kindness. Children and adolescents do not learn kindness by only thinking about it and talking about it. Kindness is best learned by feeling it so that they can reproduce it." Research shows that kids who regularly practice and experience kindness have higher self-esteem, better physical and mental health and stronger relationships with their peers. Furthermore, they are much less likely to engage in bullying behaviors.
It's clear that kindness is a crucial factor in growing happy, healthy kids. This virtual activity bundle is full of eBooks, songs and videos for creating an ongoing conversation about kindness, as well as some fun activities to put these skills into action!
Books
"
Share Some Kindness, Bring Some Light" by Apryl Stott
Coco and Bear are the best of friends, but the other woodland creatures just can't seem to understand what Coco sees in big, scary Bear. Inspired by the wise words of Coco's grandma, Coco and Bear set out to turn Bear's image around. Although their efforts to "spread some kindness, bring some light" begin quite literally, the pair soon realize that it's those little, everyday acts of kindness which often mean the most.
"I Forgive Alex" by Kerascoët
In this wordless picture book, an unfortunate accident on the playground causes a rift between two boys. Soon, the whole class is choosing sides and causing even further hurt. Can a little empathy and a small act of a compassion pave the way toward healing? Examine the actions and facial expressions together and encourage your child to tell YOU the story for a change!
"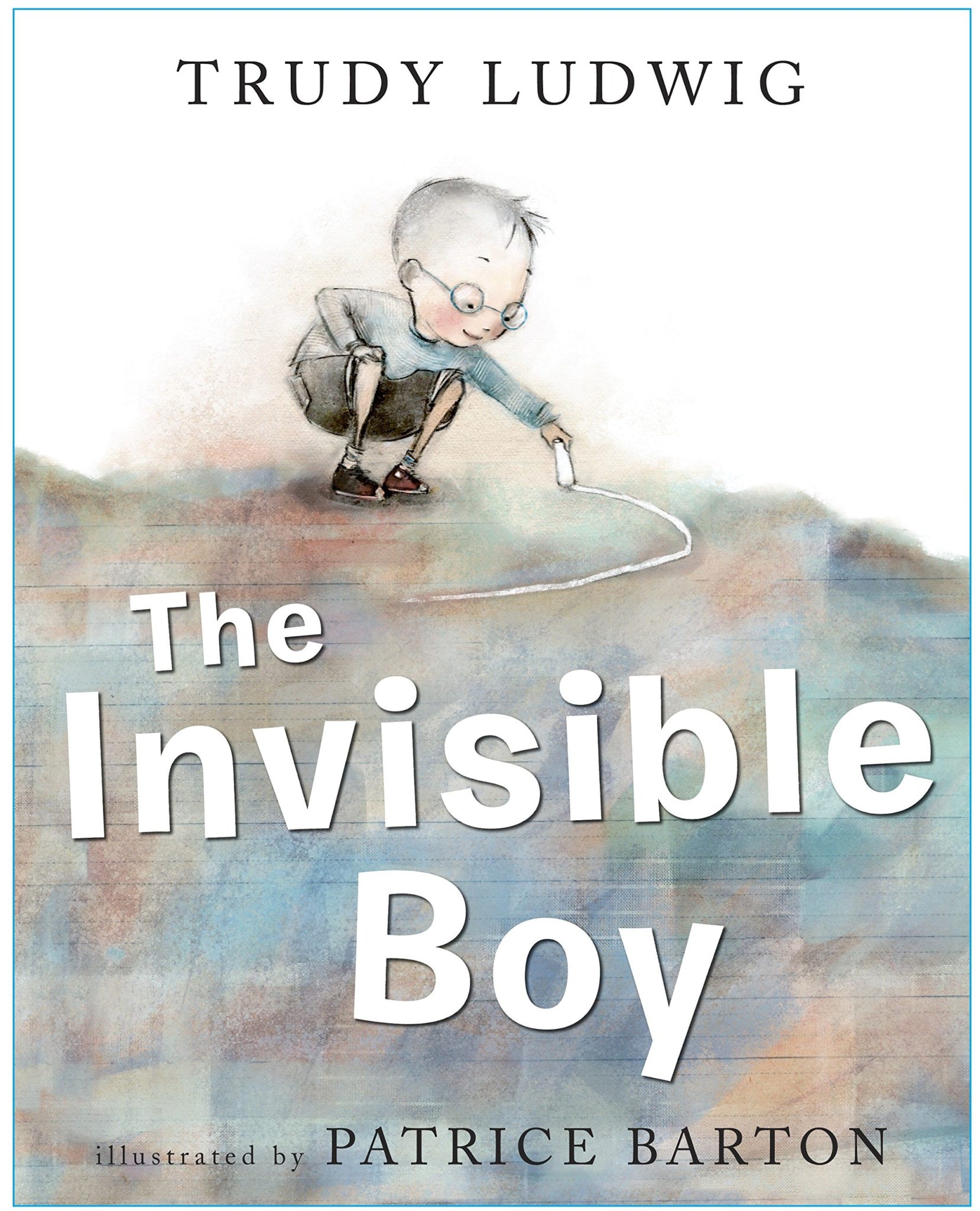 The Invisible Boy" by Trudy Ludwig
Meet Brian, the invisible boy. While the other kids in his class pick teams for kickball and discuss birthday party plans together, it seems that Brian is somehow always overlooked. But all that's about to change when new kid Justin joins the class and has a hard time fitting it. It certainly takes courage to reach out to others (especially when you're used to being invisible), but you never know how much your kindness might mean to someone else!
"Madeline Finn and the Therapy Dog" by Lisa Papp
Madeline has been working hard to train her dog Star to become a therapy dog! When the time comes for Star to visit Walker Oaks retirement community, Madeline feels deflated when her beloved pup can't seem to cheer up a particularly depressed elderly man. But even if feels like others aren't so accepting of your kindness, a little patience and empathy goes a long way.
"
Thank You, Omu!" by Oge Mora
When kindly old Omu cooks up a scrumptious-smelling red stew for her dinner one evening, it's no surprise when her neighbors begin lining up outside her apartment door, hoping to score a delicious bowl of stew. A little boy, then a police officer, a hot dog vendor, even the mayor… and before Omu knows it, her big pot is empty! Luckily, the grateful community knows just how to come together to show Omu how much her kindness means to them.
Music
Make New Friends ASL
Practice kindness by showing some love to friends both old and new! Join DBRL staff member Dana as she shows us some ASL signs to go along with this beloved classic. Be sure to check out our other Music and Movement videos on the Daniel Boone Regional Library YouTube channel!
I Am Kind
Lindsay Munroe is joined by Raffi for this adorably catchy song with a lovely mantra: "I am kind, I am brave, I am love!" Extending kindness to others is great, but it's even better when we are kind to ourselves, too!
Community
Kira Willey is best known for her books on mindfulness for kids, but did you know that she makes music, as well? This toe-tapping tune celebrates the change that's possible when communities come together to take care of each other.
Kindness Is a Muscle
Sometimes it feels discouraging to see all the unkindness in the world. But when we each work out our kindness muscles, we can make the world a better place for all of us! This upbeat song is guaranteed to get you and your little one up and dancing!
Jack and Jill
Raffi's latest album "Nursery Rhymes for Kinder Rhymes" puts a lovely spin on some of those surprisingly dark nursery rhymes. Whistle and clap along to this wholesome take on "Jack and Jill," in which the pair practice taking turns and help each other out when the going gets tough.
Videos
How Good Spreads
Kid President takes on kindness in this inspiring pick. It doesn't take piles of money or clever hashtags to get the ball rolling on kindness — just the courage to show up in the world! At the end, Kid President plugs an awesome charity that organizes sock collection drives for homeless shelters: Socktober! Even when it's not October, socks are still one of the most needed but least donated items our unhoused friends need.
Color Your World With Kindness
This video imagines kindness as the color which brightens up a black-and-white world, a simple but effective metaphor for even the smallest of kiddos. Each time we share, tell the truth or even make someone laugh, our color spreads to those around us. And with everyone doing their part, our entire world can come alive with the colors of kindness!
Sesame Street: Spreading Kindness
Who doesn't love some Sesame Street? Cookie Monster, Elmo, Abby and Rosita interview some adorable kids about all the everyday ways they show kindness to others. From giving hugs to making toast, these kids are full of great ideas for making their world just a little brighter.
The Science of Kindness
Science offers some compelling (and often surprising!) evidence for the benefits of practicing kindness each day: our mental health improves, our bodies feel better, we may even live a little longer! This video touches on the power of kindness to impact our feel-good hormones, and STEM-minded kids might enjoy learning more about how chemicals like oxytocin and dopamine improve our moods so we can spread even MORE kindness to others.
When Nobody's Watching
This COVID-era short film is a heartwarming pick for the upcoming holiday season. In the video, a healthcare worker goes above and beyond the call of duty to spread kindness in her community, even when she thinks no one is watching. Our actions have the power to inspire others, and it's always exciting when the kindness we put into the world comes back to us!
Activities
Kindness Rocks
Have you ever stumbled across a brightly-painted rock with an encouraging message during a hike or a stroll through the park? Then you already know about the Kindness Rocks Project! Making a few of these simple little stones is an easy and fun way to spread a little light. Small kids will enjoy picking out the perfect rocks and painting them, while older kids can help with writing the messages.
Look for medium-sized rocks with a smooth texture. You can find these in the great outdoors or even at the craft or dollar store.
Wash your rocks thoroughly with a scrub brush and a little dish soap. Let them dry completely before painting.
Brush on a coat or two of bright acrylic paint. I found that a foam brush worked best for this.
Brainstorm some short, encouraging messages while you wait for your paint to completely dry!
 Using paint pens, permanent markers or a thin paintbrush, carefully write your message. Add some simple doodles or designs if you wish.
Once your rock is completely dry, spray or brush on a coat of clear sealant or Mod Podge to preserve your paint job.
Find the perfect spot to place your rocks!
I made a couple kindness rocks of my own and planted them inside the library. If you happen upon one, feel free to pass it on (or keep it as a lovely reminder of how amazing you are — I won't mind!).
DBRL Volunteering Guide
There's no better way to instill kindness in your kiddos than leading by example! Finding family volunteer opportunities doesn't have to be too complicated or time-consuming. Not sure where to start? DBRL's volunteering guide or como.gov/volunteer house contact information and volunteer opportunities for local organizations. Keep in mind that not every organization will be able to accommodate families with small children for certain volunteer projects, so it's always a good idea to inquire well ahead of time. That said, here are some ideas to get you started: