The ocean is a great place to visit in the summer. You can play on the beach, watch the waves roll up on the sand and swim in the water. The ocean is fascinating, full of interesting animals and plant life. If you can't travel in person, dive into these online books, music, videos and activities instead.
Books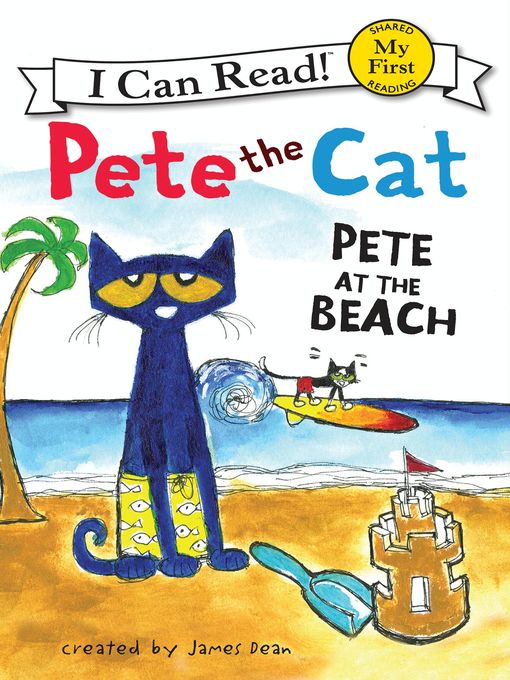 "Hello Ocean" by Pam Munoz Ryan
A child experiences the wonders of the ocean through her five senses: sight, sound, smell, taste and touch. 
"Pete at the Beach" by James Dean 
Pete the Cat, one of my favorite characters, visits the beach and discovers that new experiences can be scary, but they can also be fun.
"Duck and Goose Go to the Beach" by Tad Hills (Read and Listen edition)
Adventurous Duck convinces his friend Goose to go on a hike. Once they reach the ocean, Goose loves exploring but Duck is not so happy. This is a charming story about friendship and new experiences.
"Somewhere in the Ocean" by Jennifer Ward
This is a variation on the classic children's counting song "Over In the Meadow," using animals in the ocean. Learn about clownfish, hermit crabs, tiger sharks, jellyfish, manatees, sea turtles, octopi and more. 
"Ocean Animals From Head to Tail" by Stacey Roderick and Kwanchai Muriya
By looking at a head, fin, tail or other body parts, can you guess the ocean animal? 
Music 
"All the Fish" 
Join DBRL staff members Dana and Otter in singing and signing the song "All the Fish" using American Sign Language. 
"Orca Whale" 
Join DBRL staff member Megan as she sings about whales, sea scallops and sea otters.
"The Goldfish (Let's Go Swimming)" by The Laurie Berkner Band 
Sing and dance with the Laurie Berkner Band as they sing a silly song about a goldfish who swims, rides a bicycle, takes a shower and brushes his teeth.
Oceans of Fun Playlist
I put together a playlist of 10 songs about things you might find in the ocean. I called it "Oceans of Fun," and you can listen using the library's free music resource, Freegal. 
Videos
Ocean Animals for Kids
Learn about ocean animals in this video from Socratica Kids. You'll learn about sea lions, sea otters and whales. 
Fun Underwater Adventure for Kids!
Watch colorful fish and sea turtles swimming in the sea, no commentary, just music.  
Activities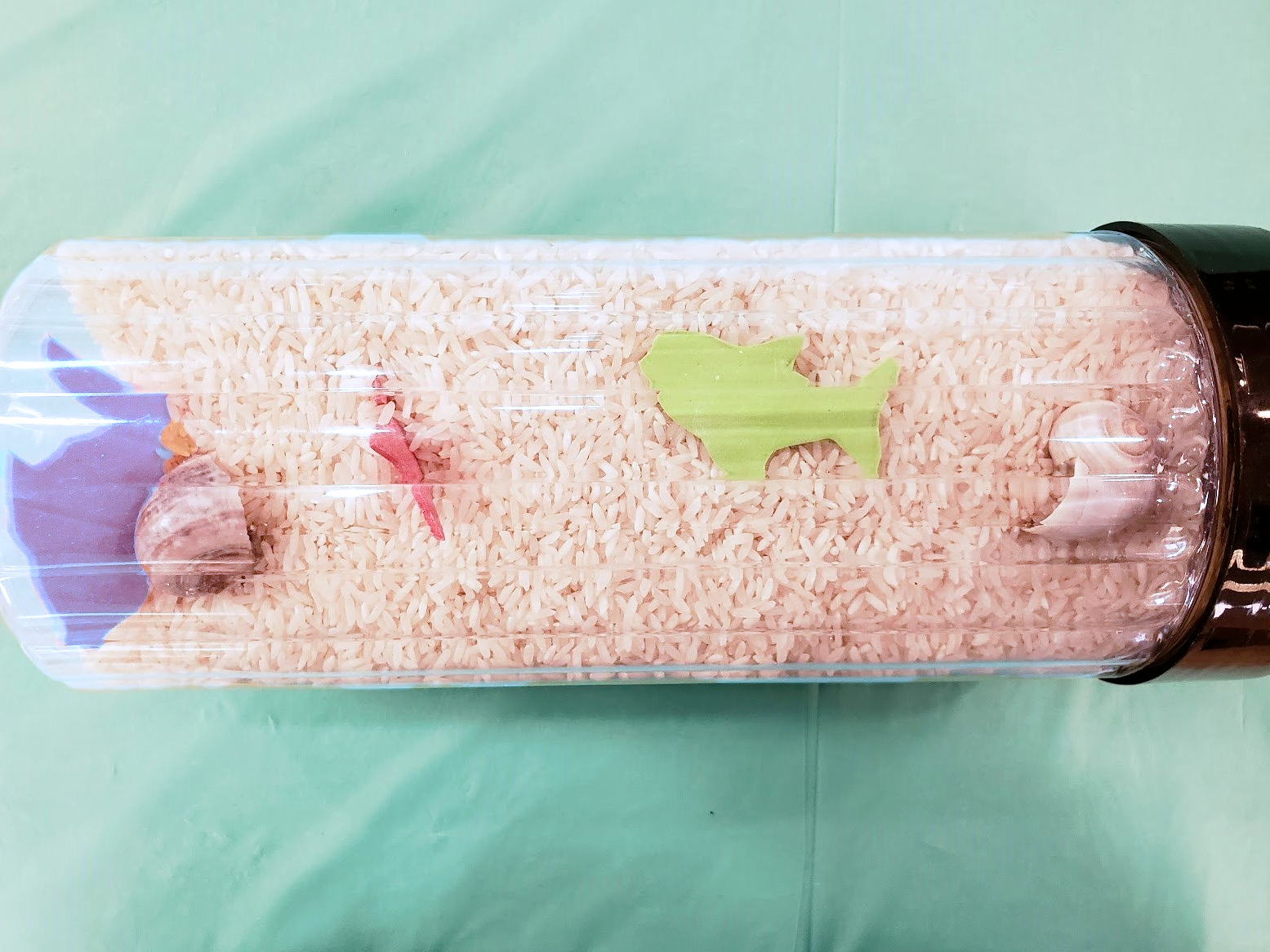 DBRL librarian Megan explains how to make an "I spy" bottle in this YouTube video. You could use ocean animals, shells and other related items. I made fish out of sheets of foam and added shells from a dollar store.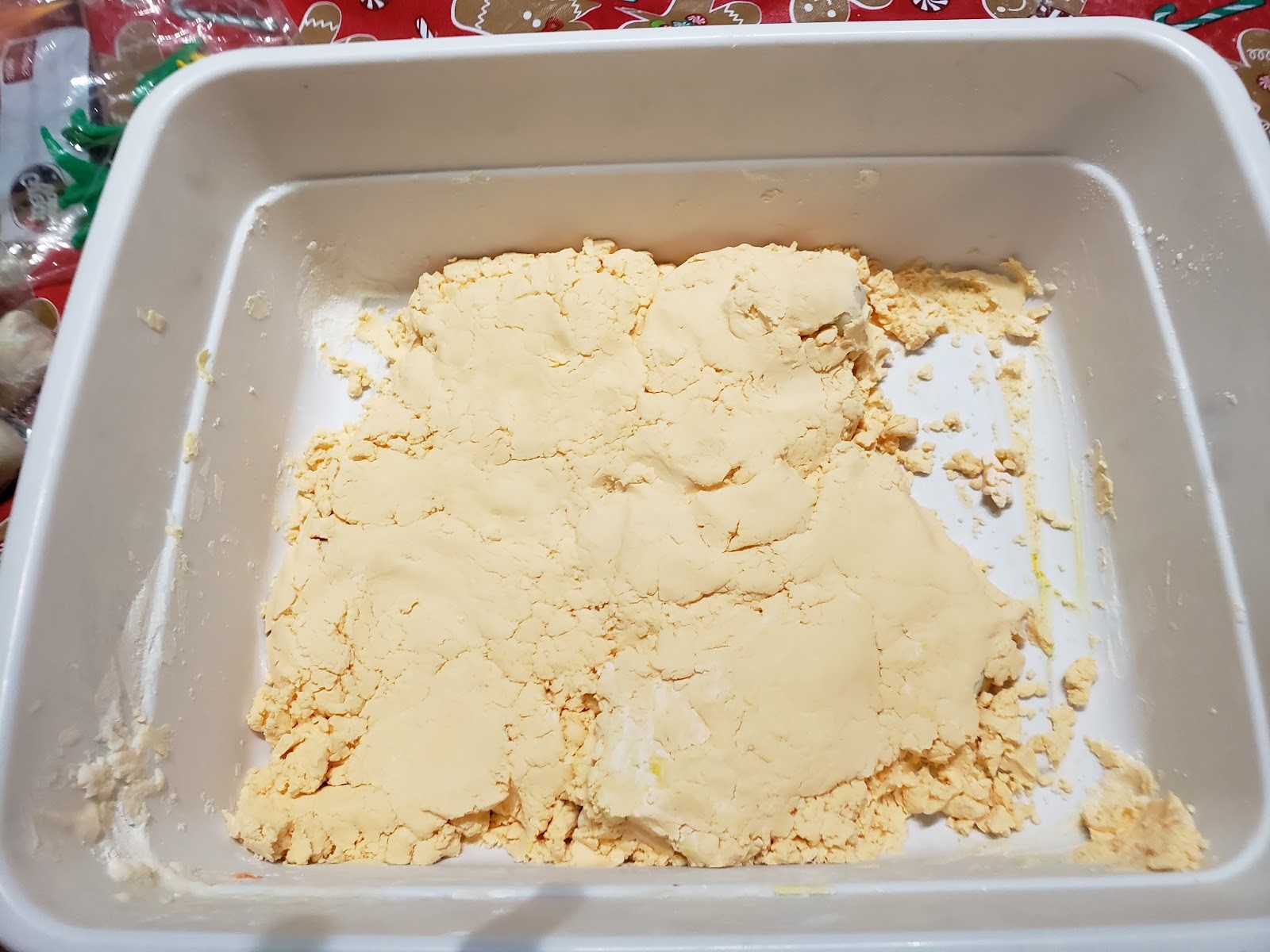 Librarian Erin shows you how to make kinetic sand in this YouTube video. You could bury shells in it, create sand castles or just scoop it into a pail. I recommend you use orange dishwashing liquid, which gives the sand a light orange color. If you want it darker, add yellow and red food coloring.