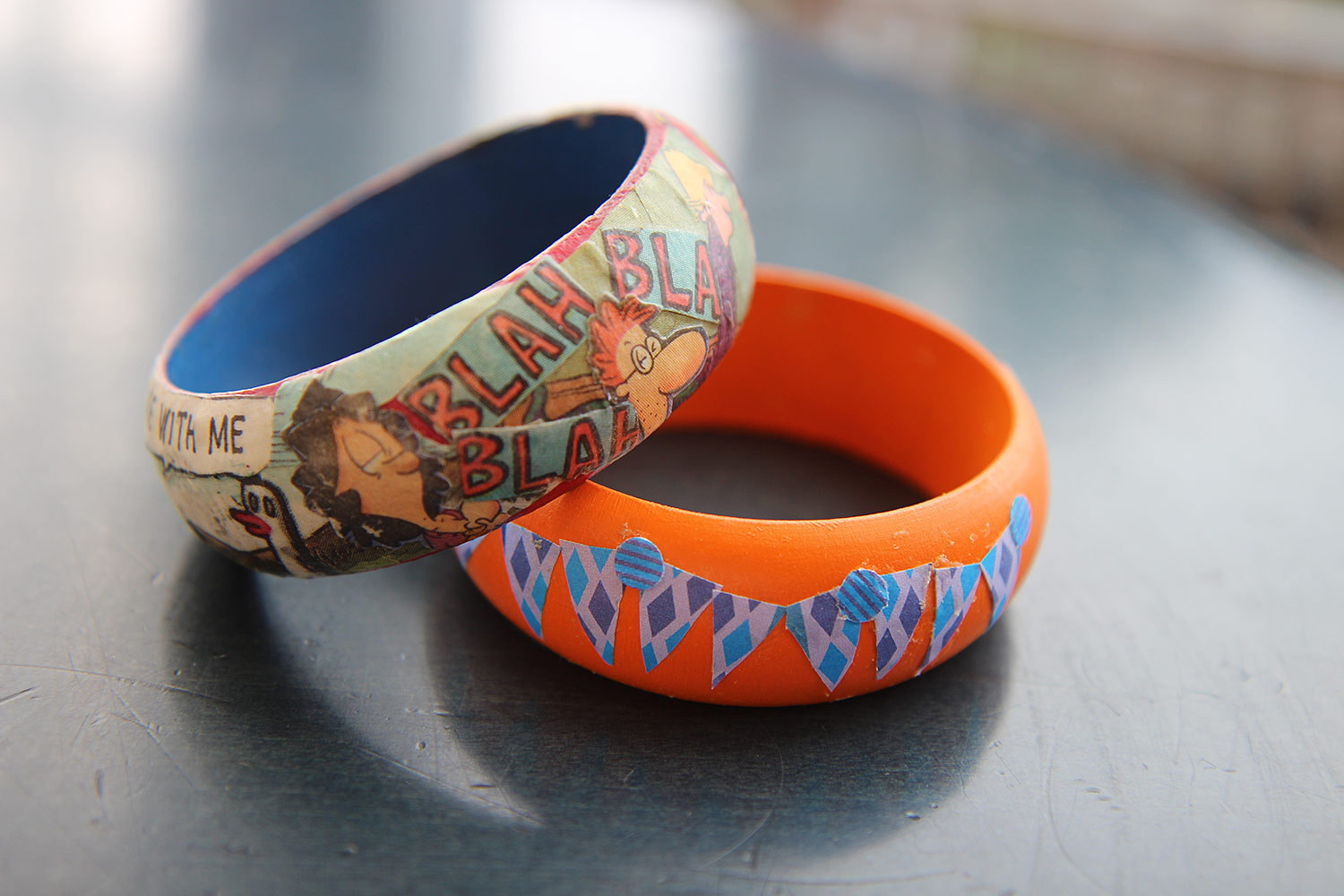 Want a little color for your summer outfit or an upcoming gathering? Paint, decorative paper and a little Mod Podge will provide that bling! Join us on Monday, August 21 at 6 p.m. as we Crafternoon at night. Your imagination is the only limit, so come prepared to paint and decorate away. All supplies provided. This program is for adults and registration is required — register early as these classes fill quickly.
For more ideas on DIY bracelets, check out these library resources. You can also explore CreativeBug, which is our database on arts and crafts activities. You can view tons of creative jewelry ideas with instructional videos, on everything from wire-wrapping to beading to leathercrafts, and more are added monthly! You will need your library card and pin (your birthdate in MMDDYYYY format) to use this database.
Stay tuned for our September Crafternoon in our program guide, on our website and on social media!